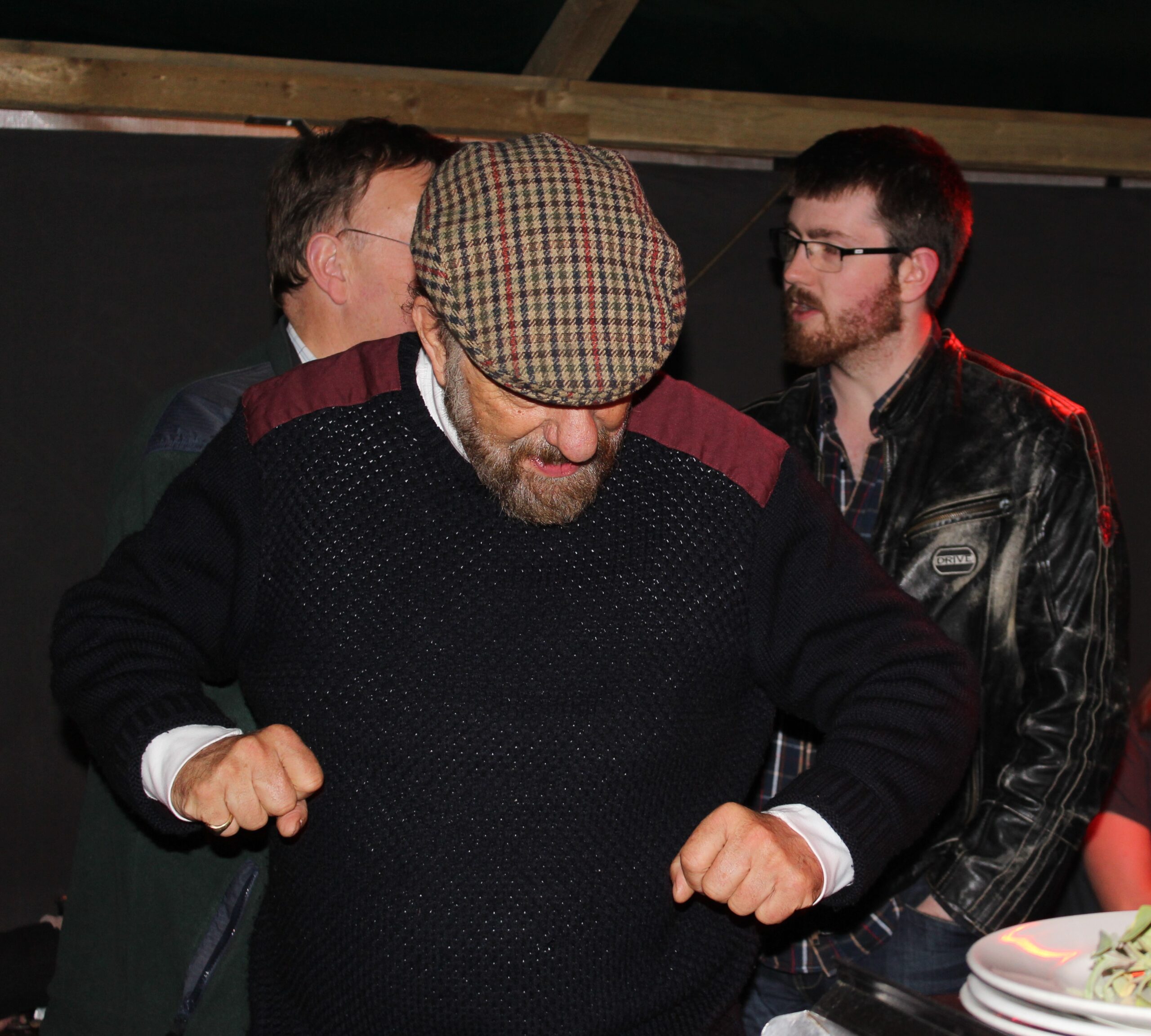 By Suzanne Kelly.
Marc Ellington, musician, philanthropist, climate change activist, author has passed away. He leaves behind his family and many friends.
Dr Ellington, or Marc to his many friends, was a singer, songwriter and guitarist. He occasionally performed with his lifelong friend Richard Thompson, and with Fairport Convention.
Marc had not often performed in recent years, but joined Richard on stage at the Royal Albert hall in September 2019 for Richard's 70th birthday party show along with many members of the Thompson family, and artists including Dave Gilmour, and Harry Shearer.
Marc and his wife Karen lovingly restored Aberdeenshire's Towie Barclay Castle and gardens. From its great hall he worked on his many projects.
He founded and ran the charity The Scottish Traditional Skills Centre. The Centre ran some of the first-ever courses on how climate change threatens our cultural and built heritage.
Presentations were made by experts from various disciplines including the Met Office, focusing on historic properties and sites such as Skara Brae.
The Centre ran courses for professional and amateur alike including topics such as gardening, dry stone walling, and property repair. Perhaps its greatest success was running courses for young people with a variety of needs.
Young people learned from different specialists about the environment, wildlife, botany, and enjoyed hands-on activities from dry stone walling to building lean-tos at locations such as Fyvie Castle grounds.
Passionate about Aberdeen city's and shire's architectural gems, Marc edited The Lost City: Old Aberdeen by Jane Stevenson and Peter Davidson.
Marc knew any number of little-known historic jewels, and greatly enjoyed showing these off to his guests. He was a keen student of the area's history, not least its importance to folk music from the past through artists such as Joni Mitchell and Bob Dylan.
Along with Charles MacLean and Daniel MacCannell Marc Ellington was an editor on the book, Scotland's Secret History: The Illicit Distilling and Smuggling of Whisky. The book paints a vivid picture of whisky's history and the Cabrach.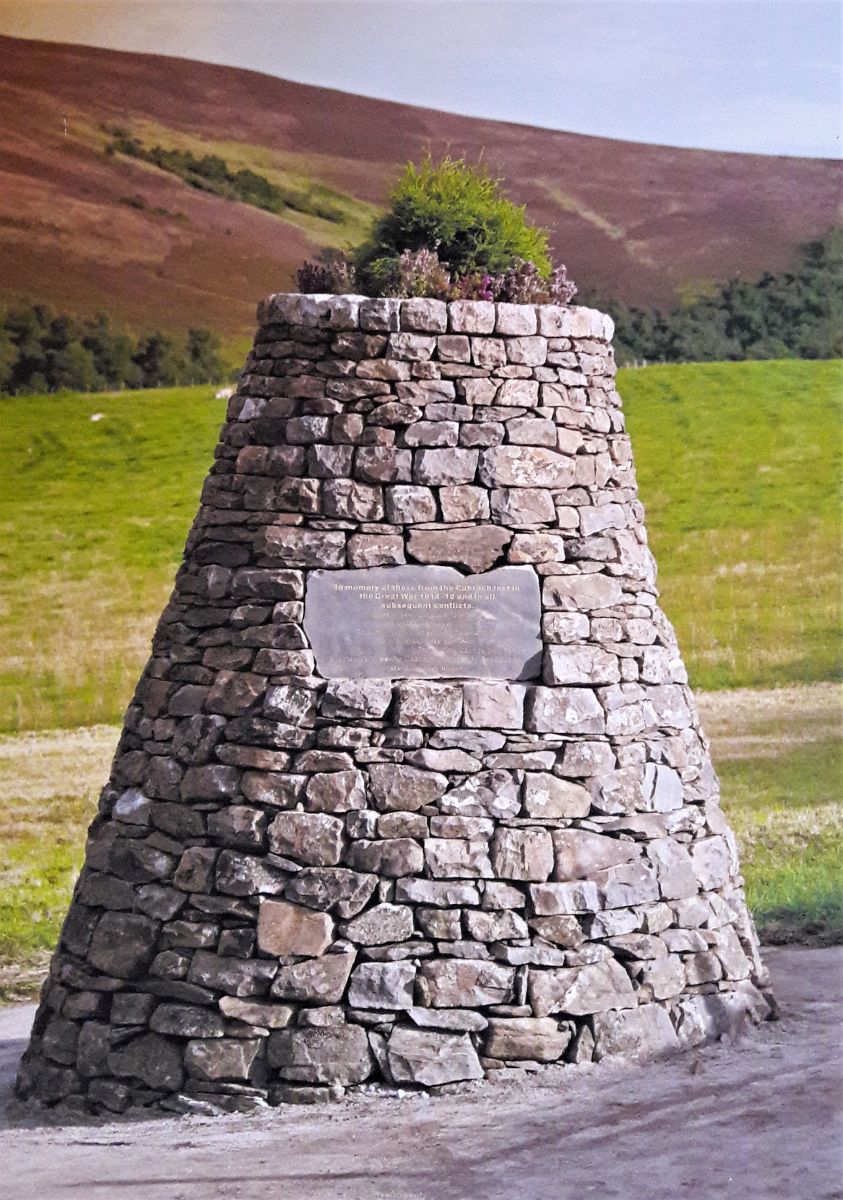 He was instrumental in the creation of a memorial cairn in the Cabrach dedicated to those from the area who lost their lives in WWI and subsequent conflicts. Whisky giants The Gordon family were the main funders.
Marc said:
"Each and every aspect of the construction of the cairn has involved members, both young and old, of the Cabrach Community working closely with master craftsman Euan Thompson.
"As well as being one of the finest memorial cairns to be built in Scotland in recent years, this is an outstanding example of what a local community, working together with energy and determination, can achieve."
Marc spoke at an exhibition of international artists in 2018 held at the Glenfiddich Distillery.
He talked about the role art plays – or should play – in education and in our culture. As part of the speech he applauded the creators, rebels, movers, and individuals who stand up for what is right, who follow their passions and dreams. Indeed, this was how many saw him.
As the historic landlord in Gardenstown and Crovie, he was shocked when in 2015 salmon farmers were illegally shooting seals from the land in order to stop them eating salmon.
He was actively involved with stopping the destruction of wildlife, and cared deeply for the sea and marine life.
He acted as announcer and master of ceremonies for the annual Portsoy Boat Festival, often sailing his craft to the harbour.
Marc never missed a chance to help people when it arose; he always had a hilarious, apt anecdote for whatever social situation he found himself in.
He sought to impart his passions for the environment, culture, history, music and arts, and succeeded in influencing many. He is greatly missed, but his music and his many accomplishments will continue to influence.
Comments enabled – see comments box below. Note, all comments will be moderated.