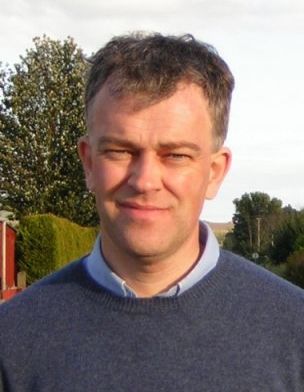 With thanks to Martin Ford.
In a ground-breaking move, Aberdeenshire Council today became the first local authority in Scotland to set a carbon budget alongside its revenue, housing and capital budgets. All four budgets for 2017/18 were set at the meeting of the full Aberdeenshire Council yesterday (9 February).
The idea of a Council carbon budget was put forward last year by Democratic Independent and Green Group (DIGG) councillors Martin Ford and Paul Johnston.
The aim of the budget is to promote the effective management and delivery of reductions in Aberdeenshire Council's own carbon emissions – and so contribute to the wider efforts to prevent more serious man-made climate change.
Aberdeenshire's first carbon budget, agreeing to limit total Council emissions to 74007 tonnes CO2e for 2017/18, was backed unanimously by councillors. The new total represents a five per cent cut in emissions relative to emissions in 2014/15 (the most recent year for which data were available when the budget was being calculated).
Speaking in support of the carbon budget at today's meeting, Green councillor Martin Ford said:
"This is a very important improvement to the Council's governance. It will change the way the Council takes decisions.
"Despite very considerable effort, the Council has only been managing to cut the carbon emissions arising from its operations by about one per cent per year – nowhere near enough to meet its own or national targets. I have held the view for some time that this is partly down to the governance arrangements in place in the Council for taking decisions with climate change implications.
"The adoption of an annual carbon budget should make it impossible to 'forget' in future that, as well as its intended consequences, a decision may also, unintentionally, increase carbon emissions.
"There is overwhelming scientific evidence for man-made climate change caused by greenhouse gas emissions. It's the most serious threat we face.
"Aberdeenshire Council must play its part in tackling the problem, and get better at reducing its own emissions."
DIGG councillor Paul Johnston said:
"The carbon budget will allow the Council to achieve the necessary carbon emission reductions as efficiently as possible. We can use it as a tool to ensure the Council gets best value, the maximum carbon bang for our bucks.
"We should never lose sight of the fact that carbon dioxide produced by burning fossil fuels is pollution."
Comments enabled – see comments box below. Note, all comments will be moderated.