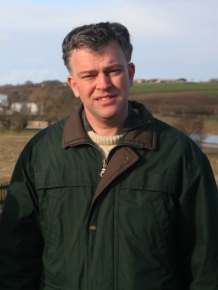 By Cllr Martin Ford, Aberdeenshire Council
Last week a key decider of Aberdeenshire Council's 2011/12 revenue budget became known – the level of grant support the Council will be getting from the Scottish Government.
It is important to remember that Scottish councils depend on the Scottish Government for the vast bulk – around 80 per cent – of the money they need to meet the cost of providing public services.
An overall cut in its funding for local government next year of 2.6 per cent has been promised by the Scottish Government provided councils agree to a Council Tax freeze and other measures – otherwise the cut in grant funding for councils is to be 6.4 per cent.
Aberdeenshire Council has already decided that it will freeze the Council Tax and meet the other terms set by the Scottish Government as conditions for a smaller cut in its grant (see: Council Tax Freeze and Many Cuts Decided, Aberdeen Voice, 26 November 2010).
By enforcing a Council Tax freeze, the Scottish Government has removed from councils any real say over the total amount they have to spend.
In fact, within the overall 2.6 per cent reduction in funding for councils, Aberdeenshire Council has done relatively well. It will receive funding of £427 million from the Scottish Government towards the running costs of council services in the financial year 2011/12.
This is a cut of 1.9 per cent in cash terms – not as bad as expected and not as bad as the 2.6 per cent average reduction in funding councils are facing.
A 1.9 per cent cut in cash terms, though, is a cut of more than 5 per cent in real terms – once inflation and other increases in costs are taken into account. This is a severe cut.
Moreover, as a result of the formula used to distribute funding amongst councils, Aberdeenshire is still receiving a much lower grant per head of population than most councils do. Aberdeenshire Council receives more than 12.5 per cent less than the average amount of funding provided to councils per head of population. And unlike many councils, Aberdeenshire also has to cope with the budgetary pressures that result from having a growing population.
Aberdeenshire Council's Liberal Democrat/Conservative administration voted through budget cuts and savings totalling almost £27 million at the November full council meeting. Efficiencies and cuts were approved right across the range of public services provided by the Council.
However, the extent of further spending reductions – beyond the £27 million of cuts and savings already voted through – required to achieve a balanced revenue budget for 2011/12 could not be worked out until the Council's grant settlement became known. The 1.9 per cent cut in the Council's funding from the Scottish Government means additional savings totalling around £3.5 million will now have to be found.
Council finance officers are still seeking clarification from the Scottish Government regarding some of the conditions that the Council has to comply with in order to avoid the threatened funding cut of 6.4 per cent. There is therefore still some uncertainty about the full financial implications of what the Council will have to do in order to have its funding cut by 1.9 per cent.
So while it is now clear that the Council will have to find additional savings of close to £3.5 million, the exact amount still cannot be calculated.
In total, Aberdeenshire Council will have to cut approximately £30.5 million of spending to balance its revenue budget for 2011/12.
That is going to have a serious impact on Council services and on some service users.
The Council is responsible for deciding exactly what it will cut.
However, it has been put in a position where the total saving required has been decided for it – and for that the Scottish Government must take responsibility.