Voice's Old Susannah takes a look over recent events in the 'Deen and beyond. By Suzanne Kelly.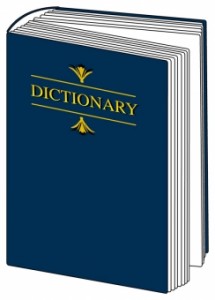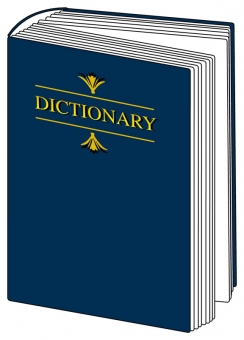 Greetings belatedly; sorry for the late-running of this service; I've been busy. For one thing – Result! TV Smith played Krakatoa on 8 October with Fred Wilkinson opening. Fred, or 'Wilkinson' as beloved LibDem Aileen HoMalone refers to him, played a lovely song about fashion called The Ghosts of Cable Street. I'm not really sure what it was about, but I think it had to do cable-knit jumpers and something about black shirts not being very popular at one time.
Fashions do have a way of coming around again, and I think there are more than a few blackshirt-lovers out there right now.
Smith played some old-fashioned, quaint 'protest music' – although heaven knows, we really have nothing to protest about, except maybe all those foreigners Amber Herd wanted named and shamed for taking British Jobs.
I wonder why she changed her mind? Could there be any link between the pound plunging to a new 31 year low, Brexit, and Amber's anti-foreigner stance? I doubt it.
I am guilty of not being born in the UK. I am taking the unpaid job of some poor satirical British columnist who otherwise could be labouring for free. Yes, naming and shaming the companies that hire people from other countries seemed like the way forward. But I digress. Smith sang about modern poverty (no doubt caused by foreigners), state surveillance, and other such lefty concerns. Just as well we've nothing to protest about here in the Deen.
I understand Torry residents are planning a parade to celebrate all the jobs creation coming our way. We're getting an incinerator – sorry – waste to energy plant! Result!
We're going to get rid of the under-used Bay of Nigg so that cruise ships filled with rich visitors can stop by for a bet at Ladbroke's and some Spar shopping. Result! Of course we'll have to make a few sacrifices for creating these jobs.
A few protected wildlife species in the Bay, clean air (which we enjoy so greatly now thanks to the sewerage plant) and the wishes of local people – many of whom are foreign! – should not stand in the way of making the Harbour Board richer or getting a good old-fashioned British firm busy burning rubbish next to the school in Tullos. While the house prices here will plummet, a clear message is sent: Scotland is Open For Business.
We are open to taking American fracked gas; a great tanker sailed to Scotland filled with fracked gas, while some Americans in Pennsylvania begged Scotland not to take it.
If it will make us money, at least the considerable pollution will be happening far away – foreigners do have their uses. (The energy efficiency of creating fuel in the US leaving pollution in its wake and shipping resultant gas to Scotland is a little hard for me to understand, especially with gas here having been at considerably low prices for years. Still, if there's money to be made, we can't be seen to be closed can we?)
We're also open for business at Marischal Square, where in keeping with the look of the city, Granite will be the main cladding material. That The Granite City is importing granite from China, where there are a few equal pay and workers' rights issues is not an issue. We are Open For Business. The council says it's not their business where the granite comes from – a huge comfort to the veritable slave labour that will be quarrying it.
John Forbes of Bon Accord Granite said:
"What people don't understand is we haven't built a major building out of north-east granite for the last 30 years, at least. It's down to price. If I don't supply Chinese granite, others will." 
Thanks John for helping the project's carbon footprint, Chinese workers' rights, the government's push to use UK labour forces – all while making a tidy profit. Nice one.
I get it – the position seems to be 'if I don't exploit unfair labour practices in China to supply material cheaply, someone else will'. Good code of ethics there then. So – foreigners = good source of labour to exploit as cheaply as possible – as long as the blighters don't actually come to Old Blighty.
When the much-loved Marischal Square building is clad in Chinese granite, the much-loved Press & Journal is set to take a year's free rent to grace us with its presence.
In order to figure out how this equates to being 'Open for Business' as opposed to, shall we say, giving the paper a bone so that it won't unleash its investigative new hounds (if any left) onto juicy city council stories (not that there are any unless you count the cremation scandal, the Torry carve-up, Marischal Square..), Old Susannah lodged a freedom of information request.
We do know the key players at the Town House in this genius free rent scheme are the Head of Finance, Head of Land and Property Assets, Asset Management Manager. The city refuses to comment on these 'commercial negotiations' because:
"Release of the information at this stage would influence the negotiating position of parties wishing to occupy space in the development, to the obvious detriment of the Council's commercial interests.
"Furthermore, disclosure of the requested information at this stage is likely to weaken ACC's position in a competitive environment by revealing sensitive information of potential usefulness to competitors. ACC must maintain good working relationships with reputable companies to enable it to obtain value for money and so releasing commercially sensitive information could potentially damage ACC's reputation with such third parties, dissuading the third parties from engaging with ACC."
"The discussions in relation to the proposals for the AJL terms have involved the advice of external property agents, the Council's development partner and a number of Council officers." 
So if I understand correctly, the competition would get wind of us giving a years' rent free in a new building to the press (normally expected to investigate just this kind of eventuality in some cities anyway), and they would give a better deal, or other people would want free rent like the P&J too.
Perhaps we should pay the P&J to grace the city centre, and breathing new life into the beating heart of the civic centre in a vibrant and dynamic manner.
The phrase 'Value for Money' worked its way into the FOI response. Older readers might remember when the previous administration sold property owned by the taxpayer for millions of pounds less than market value, and was investigated by Audit Scotland (the report was meant to be investigated by the police – but they didn't do anything. When I asked for an update, it was explained the paperwork could not be found, and as it was only a few million pounds' worth of potential fraud, it wasn't really a big deal).
We also gifted Stewart Milne lots of land, at the same time he won a few sweet contracts totalling £10 million – he'd underbid the competition – possibly a feat made a bit easier by having a nice parcel of land as a handy asset. But again – I digress. Just as well though that the taxpayer isn't propping up a hugely biased, outmoded pseudo-newspaper.
Not that there are any juicy city council stories of course, but in light of how the city's officers are involved in a few slightly questionable activities, I set out to take a look at the register of officers' interests. I was to meet someone from Legal and democratic services to take a look at the register. A few hours before the meeting, the legal team from the city decided that a FOI request was required.
Now in theory FOI requests should not have to be made to see information that is held – but they were apparently fearful that there might be 'personal data' in the register.
This register should be parallel to the register held on all the councillor's interests and hospitality – which you can view right now on the website. It's almost as if the officers had more power and influence than coucillors but surely not. The FOI service complains from time to time that it has too many requests to handle (which might be why it is late with a huge portion of responses).
If the other departments had this 'transparency' we've heard so much about, the FOI team wouldn't have to suffer so greatly doing its job.
Democratic services? Transparency? Freedom of Information? Clearly not as important as being open for business. More on this soon.
While waiting for any of this information to ever get to me, liquid refreshment at BrewDog helps sustain me and pass the time. Old Dog (as I now call the Gallowgate bar, the first ever BrewDog bar) has been doing some wildly popular craft courses and a once-monthly fun event, Drink and Draw.
I have learned so very much from BrewDog. Did you know that it's Robert Plant's son Logan is behind the remarkable Beavertown Brewery? I hadn't any idea. One of my favourite non-BD libations is Beavertown's flavour packed Gamma Ray (American Pale Ale). And yes, I'm one of the 10,000 BrewDog shareholders, and still proud of it.
Finally, Anthony Baxter is making another film about ladies' man Trump, although I can't think of any recent news developments these past 12 months that would warrant any such documentary. However, the details are here for those who would like to chip in. Expected Aberdeen release 3 November at the Belmont. (And by way of disclosure, there is every chance I'll be in it).
At this rate there won't be time for definitions, so with no further hesitation, here are some career-related definitions for the wonderful people who bring so much to Aberdeen.
Spokeswoman: (Modern English noun) a female who undertakes public relations duties.
Sarah Malone has been enjoying a Trump salary these many years; this and husband Damian's salary will no doubt be helping the Jimmy Choo purchase fund.
In order to get a paid gig dealing with the media as a spokeswoman for a multinational property developer, aspiring spokespersons would have to have style, flair, the ability to think quickly, analyse information and respond swiftly with tact and intelligence. This no doubt is why I toil for free. As a recent example illustrating the calibre of response such a professional spokeswoman would be expected to come up with, I offer the following recently issued by Sarah Malone-Bates, aka from now as Sarah Baloney:
"We have not seen the so-called film and have no interest in it.
"Anthony Baxter is not a credible journalist or filmmaker. He has no interest in the facts or the people of north east Scotland.
"He has propagated lies and nonsense about the company for years in an attempt to make a name for himself off the back of Trump.
"We operate a highly acclaimed, five-star golf resort and enjoy a great relationship with the local community and all of our neighbours with the exception of a few who have fought the project since its inception."
Old Susannah can't – however hard I try – write like this. For instance, if I had to use the compound-adjective 'so-called', I might have said 'so-called journalist'. That would have opened up a debate on whether or not award-winning, acclaimed journalist Baxter is credible or not. Obviously we trust a Trump spokesperson's word for what is and isn't credible. However, 'so-called film' opens up the debate as to whether or not the film is a … film. I think even I could win that battle of wits with Sarah.
She is calling Baxter a liar – a daring PR move which of course could have legal consequences should Baxter want to sue Trump. I hope she'll share the specific list of these lies with us; I promise I'll ask for it.
As to that 'great relationship with the local community' – well, obviously that's as true as anything else this professional, well-paid spokesperson said. Just because protestors raise Mexican flags, 580,000 people sign a petition against her boss coming here, the local university rescinded his honorary degree and he's no longer a global Scot is no reason to think Mr Drumpf is in any way unpopular. And no doubt the relationship with this community is unshakeable…
Star: (modern English term) someone of celebrity status, admired and well-known.
Donald Trump is a star. How do I know? He said so in a conversation about the perks of stardom.
To attain star status, having superior genes is important; modestly Drumpf admits what we already know – that he has superior genes. Somewhere, in some obscure history lesson, I almost remember some other political figure being interested in genetic superiority. Perhaps it's fashionable to talk about this again?
Perks of stardom include 'just start kissing' beautiful women 'doing anything (to women)' and 'grabbing them by the pussy'. Oh those lucky, beautiful young women. Something in the nature of 1 in 5 American women can expect to be sexually assaulted in their lifetime.
And with that, I find the last satirical inclinations leaving me, and so I will sign off. Let's hope nothing will dent that community appreciation Drumpf enjoys here in our little corner of Scotland.
Next week – more on other FOI requests, a look at the rosy future of Torry – and a DIY Investigating kit
Comments enabled – see comments box below. Note, all comments will be moderated.
[Aberdeen Voice accepts and welcomes contributions from all sides/angles pertaining to any issue. Views and opinions expressed in any article are entirely those of the writer/contributor, and inclusion in our publication does not constitute support or endorsement of these by Aberdeen Voice as an organisation or any of its team members.]