With thanks to Gemma Setter, Account Executive, Tricker PR.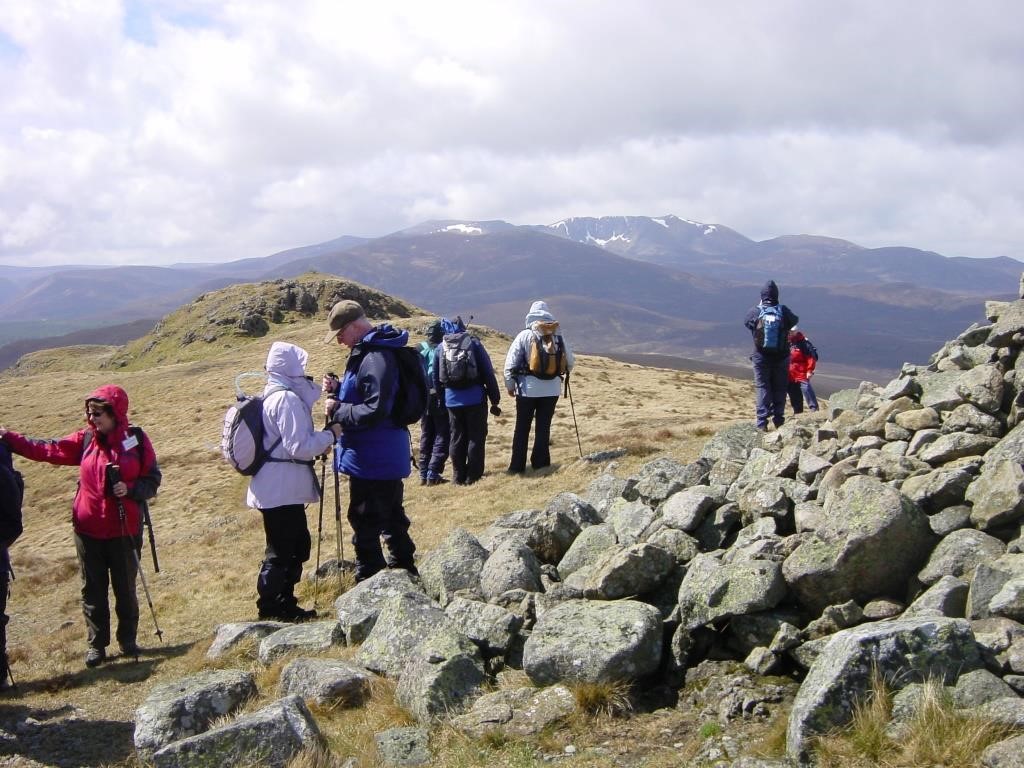 A five star walking programme is one in a long line of events showcasing how Royal Deeside continues to keep moving forward after Storm Frank affected the area in December last year.
Walk About Ballater 2016 takes place from May 23-27 and will offer the chance to explore scenic Ballater and its surrounding landscapes by foot.
A fleet of local volunteers will lead each event, giving visitors access to an abundance of in-depth knowledge about the Ballater area and its history.
Taking place over five days, each of the five events venture deep into the heart of Royal Deeside entirely on foot. With a countryside full of majestic mountains, lush greenery and picturesque lochs, it's not difficult to see why Queen Victoria fell in love with the area over 150 years ago.
The series of events will allow visitors to explore some of the Royal Family's favourite locations when they holiday in Scotland. Crathie – where the Royals attend church when in the area -Lochnager – said to be Prince Charles' favourite mountain – and the famous River Dee will all be seen on the walks outside of Ballater.
Wildlife and nature enthusiasts will also be spoilt for choice during the programme, as the area is widely known for being rich in flora and fauna. Walkers may even catch sight of a pearl-bordered fritillary butterfly, a rare species in Scotland although Deeside remains one of its strongholds.
John Burrows of Walk About Ballater 2016 says that the series of walking events will allow people of all ages and capabilities to experience the area and all of its natural beauty by foot.
He says,
"The village of Ballater is set in such beautiful surroundings and the only way you can truly get a feel for the area is by walking through it. Five walks have been organised, with the first starting on Monday 23rd of May.
"Each day will bring a different location, distance and ascent. The days range from a gentle four hour walk providing fantastic views over the Dee valley, to an 18km trek with a 430m ascend up to the impressive Craig Vallich.
"We're very proud to be able to offer such a wealth of scenery and walking routes. Those taking part certainly won't be disappointed, as the whole landscape of Royal Deeside is just spectacular."
Richard Watts of Ballater Business Association says,
"Walk About Ballater is the perfect way to kick start our summer tourist season, the walks are a reminder of exactly why visitors return to Ballater year after year. The event organisers have been working extremely hard planning the perfect walking routes which will showcase the very best of what this area has to offer.
"It's wonderful to see locals get involved by volunteering their time to lead walks and provide background information about Ballater to visitors. The community spirit which has been shown throughout this year is proving that the only way is forward for Ballater."
The programme runs from May 23-27, with the first scheduled walk set to take participants on an 18km (11 mile) circular route starting from Ballater through the Glenmuick estates. This route is expected to take five-and-a-half hours and will pass the old curling ponds, as well as the Royal Bridge.
With the opening of the newly refurbished Ballater Caravan Park on Friday May 13, there's never been a better time to enjoy a walking break in Royal Deeside. More information is available from www.visitballater.com.
Walkers are welcome and can sign up on the day. For full details of the programme and times, please contact John Burrows at johnburrows1@btinternet.com
Comments enabled – see comments box below. Note, all comments will be moderated.