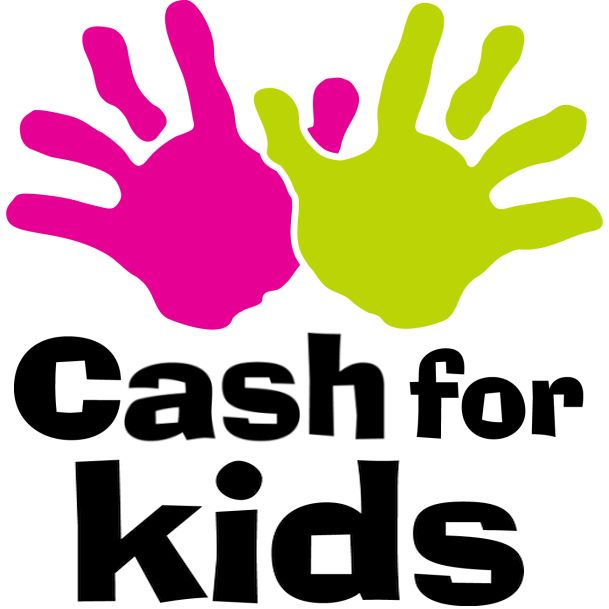 With thanks to Ian McLaren, PR account manager, Innes Associates
The customers of an Aberdeen bar have shown their generosity by raising thousands of pounds for an Aberdeen children's charity.
Regulars at McNasty's on Summer Street raised £4,000 during 2015 for north-east charity Cash for Kids, which will use the money to fulfil applications for grant funding.
The fundraising initiative was spearheaded by the owners of McNasty's, Stephen and Linda Taylor, who were keen for the pub to support a charity, with a regular quiz night forming the core of the effort.
Cash for Kids was chosen as the nominated charity last year after everyone involved in organising the quiz heard about the work that the charity does to improve the lives of disabled and disadvantaged children living in Aberdeen and Aberdeenshire.
The landlords enlisted regulars Barry Cooke and Iain Sluyter to run the fortnightly quiz in the city centre bar. Six years on, setting each quiz is a challenge the duo still relish. Around 15 teams of five take part in each quiz, all keen to test their knowledge on subjects including sport, current affairs, history and general knowledge.
Alongside the fortnightly quiz, the bar has organised a number of fundraising initiatives, including raffles, race nights, and band nights. Bar manager Claire-Louise Duff, assisted by other staff members, organises the raffles which feature donations from local businesses including Apache North Sea, while local Ronnie Falconer hosts the race nights. All of the bands that take to the stage on band nights do so free of charge.
After raising £4,000 in 2015 for Cash for Kids, the pub is continuing to raise money for the charity in the coming year, with the quiz continuing to form an important part of this.  Quiz dates are advertised on the McNasty's website www.mcnastys.co.uk and Facebook page.
Quiz organiser Barry Cooke said:
"Over the past six years the quiz has grown in popularity, enabling us to raise thousands of pounds for charity. When we heard about the work Cash for Kids does and some of the appeals that it runs we wanted to lend our support.
"The response from the regulars at McNasty's has been fantastic. Everyone involved in the fundraising is really pleased with the amount that was raised last year and knows it will be put to good use helping children across the north-east. Our fundraising for 2016 is already off to a great start."
Cash for Kids supports sick, disabled and disadvantaged children and young people under the age of 18 living in Aberdeen and Aberdeenshire. It will use the donation to help fulfil applications in its next round of quarterly grant funding. The charity provides grants four times a year to support young individuals and their families, improving their quality of life.
Funding is also granted to community groups to aid the delivery of various projects that benefit local children. This has included grants to community run playgroups, breakfast clubs, sports clubs and skate parks. Applications for grants must include supporting information and be submitted by the end of January, May, June and September each year.
Cash for Kids charity manager Michelle Ferguson said:
"The management and customers at McNasty's have done a brilliant job in raising £4,000 over the past year. Everyone has put in a huge effort to fundraise for Cash for Kids over the past year and we can't thank them enough. The donation will enable us to make important and positive differences to the lives of the children that we support.
"Having taken part in some of the quiz nights I know how much fun Barry and Ian make them. The questions test your general knowledge, but it is a great opportunity to learn some new facts, have a good night out, whilst raising money for charity."
Cash for Kids is Northsound Radio's listeners' charity. It makes grants to individuals, families, children's groups, organisations and projects throughout the Northsound transmission area. All money is raised locally and spent locally to benefit local disabled and disadvantaged children and young people under 18. More information on Cash for Kids can be found at www.northsound1.com/cashforkids, or telephone 01224 337010.
Comments enabled – see comments box below. Note, all comments will be moderated.