With thanks to Ian McLaren, PR account manager, Innes Associates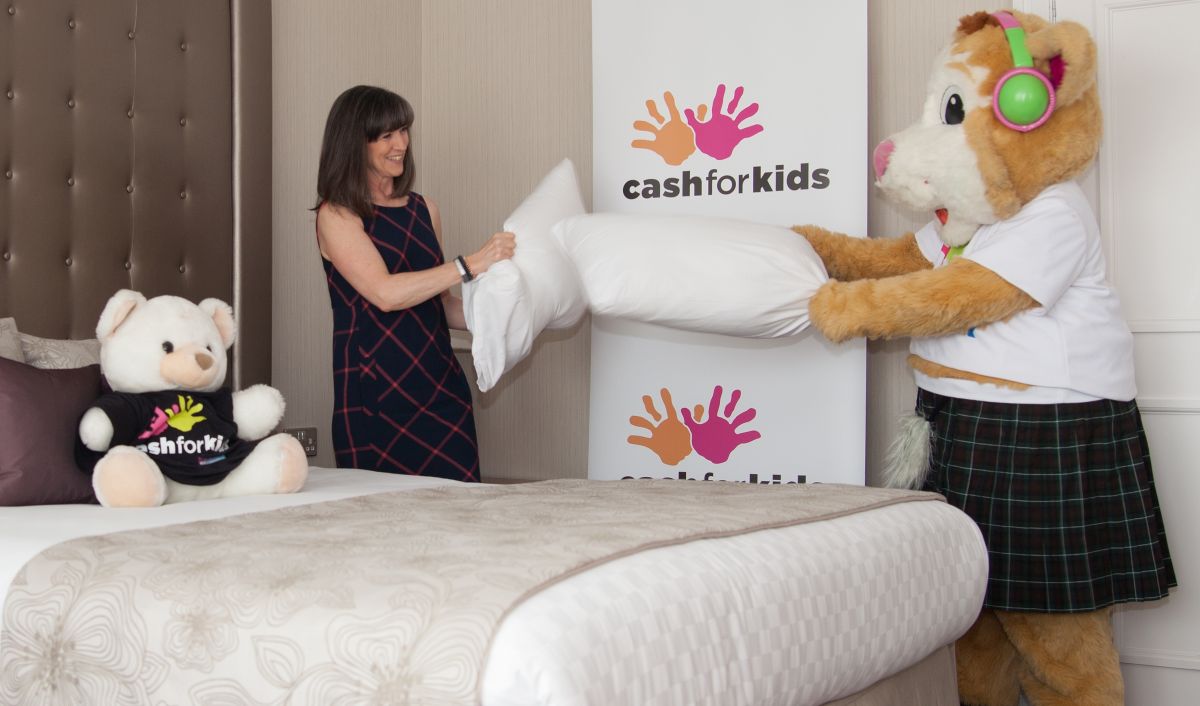 It will be pillows at dawn in Aberdeen next month as teams fight it out to be crowned Scotland's best bed maker.
Organised by north-east children's charity Cash for Kids, the Scottish Bed Making Championship will be held in the Granite City on Thursday, 31 March.
The competition is part of the Aberdeen-based charity's annual Bed Appeal which runs throughout March.
It is hoped the appeal will raise £20,000 to enable the purchase of beds for around 150 disabled and disadvantaged children living in Aberdeen and Aberdeenshire.
This is the second time the unique competition has been held and this year will be staged at the Crowne Plaza Aberdeen Airport. Teams of four will to be tested on their bed making precision and speed, with points being awarded for each task. The two highest scoring teams will then go head-to-head in a bed race to be crowned Scottish Bed Making Champions.
Reigning champions are the staff at Crerar Thainstone House Hotel who showed that their hospital corners were a cut above the rest of the competition last year. The team is confident about their chances of retaining their title against a bigger field of competitors.
General manager Morag Clark said:
"The team at Thainstone are excited to again be involved in the Scottish Bed Making Championship and we hope to successfully defend our title.  It was great fun last year and it is fantastic way to support such a worthy cause."
A number of the Aberdeen's top hotels have already signed up to take part in the contest. The number of entries is already up on last year, but Cash for Kids is encouraging businesses from all sectors to get involved, including nursing and healthcare providers. Entries cost £100 per team of four, with all proceeds going to the Cash for Kids Bed Appeal.
Now in its fourth year, the month-long Bed Appeal aims to provide disadvantaged children with a bed of their own and disabled children with specialist beds. Over the last three years, the appeal has helped Cash for Kids provide new beds for over 350 local children.
The charity is also calling on the north-east public to fundraise for the Bed Appeal throughout March.  Cash for Kids is encouraging people to wear slippers to work for a month, organise breakfast bake sales, and hold onesie or pyjama to work days.  Employers are also being asked to consider raffling off an extra day's holiday as a duvet day in support of the appeal.
Cash for Kids charity manager Michelle Ferguson said:
"The Scottish Bed Making Championship is open to anyone who wants to show off their bed making prowess.  Entries from businesses of all sizes and operating in all sectors are welcome.  It really is a fun event and great for teambuilding as everyone has to work together efficiently.
"The contest and the month-long Bed Appeal will once again highlight the issue of poverty in the region that is all too often hidden. We continue to be surprised by the number of applications we receive requesting beds for children who are forced to share beds with siblings or even sleep on a mattress on the floor."
To register a team for the Scottish Bed Making Championship or for more information on the Bed Appeal visit www.northsound1.com/bed.
Cash for Kids is Northsound Radio's listeners' charity. It makes grants to individuals, families, children's groups, organisations and projects throughout the Northsound transmission area.  All money is raised locally and spent locally to benefit local disabled and disadvantaged children and young people under 18. More information on Cash for Kids can be found at www.northsound1.com/cashforkids, or telephone 01224 337010.
Comments enabled – see comments box below. Note, all comments will be moderated.