Old Susannah aka Suzanne Kelly tackles timely topics in the Granite City. From Marischal College to the hallowed halls of the Town House, it's all one big love-in this Valentine's Day.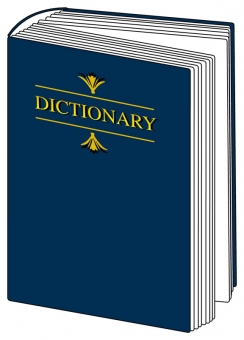 Tally Ho! It's Valentine's Day (almost). Love is in the air! It may be hard to sniff out over the smell of pyromaniacs burning the gramps down, or the smell of marine diesel at the harbour (you know, the thick black stuff that you can taste in your throat, which the Harbour Board says isn't as bad for you as car exhaust or plutonium).
But love is all around. I feel it in my fingers, I feel it in my toes… it must be love. Or it's arthritis and the gout.
Before a few love-laden definitions, the Highlands & Islands Press Awards Ball took place on 5 February.
All of the best reporters and public relations press release writers (is there a difference?) were there in their finery.
It must have been a particularly glamorous, vibrant, dynamic evening, as according to the headline it was,
"ANOTHER SUCCESSFUL AND LUCID OCCASION AT HIGHLANDS AND ISLANDS PRESS BALL AND MEDIA AWARDS" 
Successful AND Lucid occasion. And I didn't even know occasions could be lucid, I thought that applied to people. I guess they meant the great and the good were lucid. I'm sure some of them were just as lucid as ever, and as lucid as their prose. It must have been great for the public relations professionals to be able to drink alongside the journalists who print their press releases; that won't be something they do every day, will it?
Among the literati glitterati in attendance were Damian and Sarah Bates, Aberdeenshire's own high-flying power couple; our own Kardashian and Kayne.
Alas! Old Susannah's invitation to the ball didn't manage to arrive on time. Lots of great journalistic achievements were rewarded. Rightly so the reportage on the increased frequency with which Highland police now carry guns on routine patrols and calls. This was in truth a great bit of work.
I guess no one else is bothered that public relations firms are now on even footing as reporters. These PR gurus slavishly work on the writing element of being a journalist, freeing up a writer's time for more important pursuits. I did try, but somehow I couldn't find any categories for campaigning journalist on the awards list; guess that kind of thing doesn't rate as well as the ability to cut and paste a press release into an article.
The list of sponsors looked more like the collection of institutions on my 'To Investigate' list (with the exception of the National Union of Journalists). This night to remember was sponsored by Diageo; Highlands and Islands Enterprise; the National Union of Journalists; Lucid PR, Events and Marketing; Highland Opportunity and Bord na Gaidhlig.
When not trying to turn the Highlands into launching pads for satellites, Highlands and Islands Enterprise wants to make sure area businesses are respecting the environment and adhering to some kind of moral code. Highlands & Islands scrape by on somewhere above £61 million a year to come up with schemes like that; I can well see what they were doing trying to enforce principles at this gathering. H&I might do well to start on its moral crusade by having a word with fellow sponsor, Diageo.
It must have been nice to see Diageo handing out awards to people who won them, instead of trying to doctor the results. BrewDog fans will remember well when Diageo tried to fix the results of a competition so BrewDog would have lost when it actually had won. Alas! Diageo were rumbled. (BrewDog's revenge is at hand btw).
Having Diageo drinks flow at the Ball must have been a nice touch. Highlands & Islands must be very proud of the big fish in attendance, Aberdeen Journals Ltd. Their unflaggingly independent investigative journalism has turned out very well indeed for Donald Trump, advertiser, and employer of P&J's editor in chief's wife, Sarah 'Face of Aberdeen' Malone Bates. She too graced the awards I'm told.
Clearly a press awards ceremony is the right place for unelected quangos, publicity firms, and others who are similarly reproach. I guess that falls outside of the H&I accountability; corporate responsibility, corporate sponsorship, and forelock tugging is the new journalism.
You might enviously think this is the award ceremony and the in crowd to be in with; you'd of course be right. But for those that didn't make the shortlist for a Highlands & Islands Press Award, there are lesser awards out there. The Paul Foot Awards are Private Eye's celebration of those who actually get their hands dirty and investigate news, not regurgitate press releases. Winners have looked into all forms of bribery and corruption from Fifa to Saudi Arms sales.
Aberdeen Voice editor Fred Wilkinson didn't take any of my calls on the night of the Highlands and Islands Press Award gala. I can't help but wonder whether he went there on his own.
Oh well, there's always next year. Who knows? Old Susannah might stumble on something worthy of notice by her journalistic betters before the next award ceremony.
And now for some lovely definitions.
May to December Romance: (Compound English noun) when a couple have a large age gap but are still in love.
I'm sure some of the high profile May to December couples have wonderful marriages, I guess not all of them can be as romantic as Jerry Hall marrying the Dirty Digger, or Damian and Sarah – or even Donald and Melania. Here's a cautionary tale of broken hearts and dreams. And no one could possibly have predicted the outcome of this sad tale.
Little Claire met the Mr Darcy of her dreams in Mr Forrester, her teacher. This was ages ago in Torry. And the happy couple (minus the blessings of the girl's parents who were being real mean, and treating their child like a child) sailed away into the sunset to begin married life. Mind,that was after the police investigated, charities condemned him, and she proved her maturity by running away from home.
A children's charity called the wedding an 'aberration' and said it went against 'moral codes of not only his profession, but of society' I guess they just didn't recognise real true love when they saw it. I'm sure that he always had her best interests at the forefront of his words and deeds. Ah, young love.
Alas! Perhaps Claire's endearing young charms faded from view. Anyway, they split up, after having a few children. Apparently, she's not crazy about him any more. No wild weekends with mates in Ibiza for Claire; no fun road trips; no partying. But she was a grown up – so the couple claimed – knowing exactly what she was doing. Sure she did.
If only there had been a Named Person scheme running then! She could have told her appointed teacher that a teacher was her husband to be, and that she was a grown up. Then the school could have thrown them a bash, and hopefully got her parents into trouble for being mean and objecting.
While not-so-little-now Claire puts her life back together, what of the father of her children? Mr Forrester is now happily ensconced at Auchenblae Primary School on the Parent Teacher Association. Will he teach again?  Will he be a Named Person? Why ever not? Wouldn't you want him questioning your daughter about how happy or otherwise she is? PS – he apparently cheated on his first wife with – a school girl.  He was being supervised after that while teaching in Kincorth – that worked out well.
I'm just as pleased the authorities decided a prosecution wasn't in anyone's interest, otherwise Forrester wouldn't have been free to be a Named Person – and we need as many people experienced with young people in the NP role as we can get. Perhaps soon he will find love again. My guess is she'll be 16.
As to the school who hired him and the prosecution which decided there was nothing going on in the public interest? Let's hope that just because history repeated his cheating on his first wife with a young girl, and then marrying and leaving a young girl, there is nothing in the prurient suspicion he has a thing for young girls. Heaven forfend.
Sometimes an unhappy ending is unforeseeable, just like it was for Claire. Such is this next case.
Hippocratic Oath: (from Ancient Greek) A code of ethics governing how ethical medical practitioners interact with patients.
Poor George Osborne; he had it all – beloved Cabinet member, part of the most popular British Government ever, and all-round nice guy. Alas! A patient has tarnished the Osborne silver. A woman mistook his brother Dr Adam Osborne's professional interest in her for a two-year affair. I'm sure the good doctor was just displaying good bedside manner.
Of his breaking off the affair by text, well, a busy man sometimes has to be a bit firm, even with vulnerable people in their care.
Old Susannah just wonders how long it will take for the poor doctor's broken heart to mend, and for him to get appointed to a nice cushy government post. This could take days; even weeks. I am sure you are as upset for Adam as I am.
There is a valuable lesson here for those pesky junior doctors who are threatening to strike for decent pay and wages. Don't go into medicine unless you have a wealthy family and a trust fund to fall back on, just in case you are the victim of an injustice like Adam was. As to dating patients, consider that just one of the perks.
Comments enabled – see comments box below. Note, all comments will be moderated.
[Aberdeen Voice accepts and welcomes contributions from all sides/angles pertaining to any issue. Views and opinions expressed in any article are entirely those of the writer/contributor, and inclusion in our publication does not constitute support or endorsement of these by Aberdeen Voice as an organisation or any of its team members.]