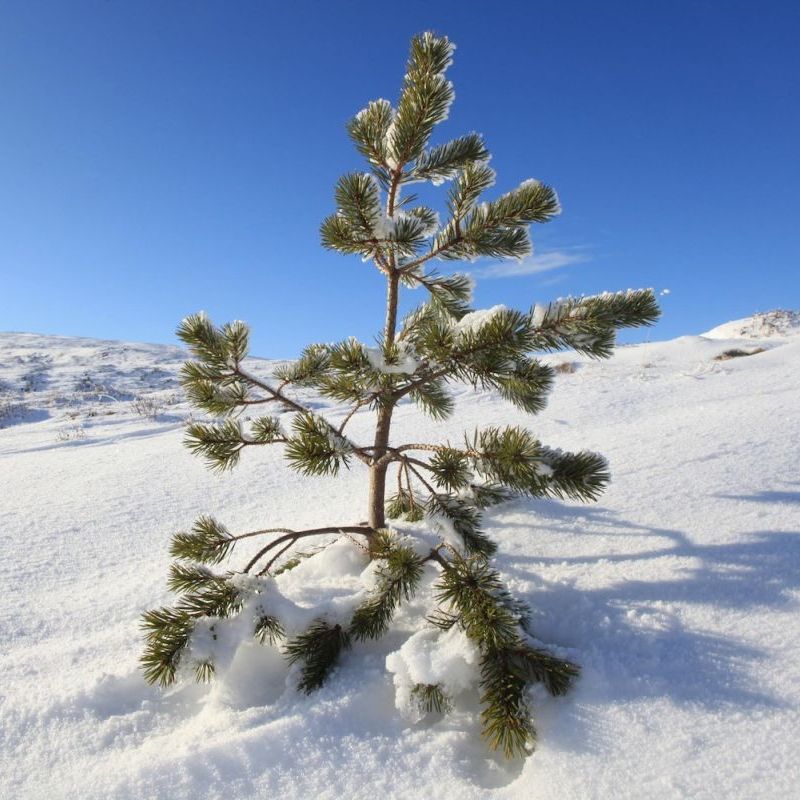 With thanks to Richard Bunting, Director, Richard Bunting PR.
People can help rewild the Scottish Highlands and take action on climate change this Christmas by having specially-dedicated trees planted for family and friends through conservation charity Trees for Life.
A dedicated native tree will be planted in the Caledonian Forest for each recipient of Trees for Life's Christmas tree certificates – creating a home for wildlife and forests for the future.
A personalised certificate accompanies the planet-friendly gift, with one tree costing £15, and further trees £5 each.
Trees will also be planted for recipients of the charity's 'plant a tree' winter gift card. Each card costs £6 + P&P, and contains information about the tree that will be planted and the wildlife that will benefit.
"People all over the world will be hoping that an effective global deal can be reached by the world's governments currently gathered at the Paris Climate Change Conference. Alongside international agreements, we can all take personal action for our environment, with one tangible and specific way being the planting of a dedicated tree in the Caledonian Forest," said Alan Watson Featherstone, Trees for Life's Executive Director.
"Every tree dedicated will help reduce the impact of climate change by replacing the carbon footprint and packaging of Christmas presents with a gift that instead soaks up carbon dioxide, and that benefits wildlife and Scotland's wild landscapes. It's a meaningful and inspiring way of celebrating the festive season, which also makes a real positive difference for the planet."
Only a fraction of the ancient Caledonian Forest now survives, but Trees for Life volunteers have helped to plant more than one million trees across the Highlands. Each tree dedicated for Christmas will help the charity to establish one million more trees by planting and natural regeneration by 2018.
Trees for Life also has available a range of unique Winter Gifts – including original artwork, T-shirts, and shopping bags – with all proceeds helping to restore the forest. The charity's 2016 calendar (£10.95) provides an annual celebration of the richness of the Caledonian Forest and features stunning photography, while the beauty of the Highlands is also showcased in its 2016 Engagement Diary (£14.95).
A Sponsor a Squirrel gift pack (£30) – featuring a photographic print from wildlife photographer Peter Cairns and a soft toy or a signed limited edition Tori Ratcliffe art print – will help red squirrels return to areas of the Highlands from where they have been lost.
It's also possible to sponsor an acre of wild forest at Trees for Life's Dundreggan Conservation Estate near Loch Ness. Each sponsorship gift of £60 is recognised with a special certificate, and will help to expand Caledonian pinewoods for red squirrels, pine martens, wood ants and Scottish wildcats, and to create and restore precious habitats from wildflower meadows to wetlands.
For more details, please visit www.treesforlife.org.uk or call 01309 691292.
Comments enabled – see comments box below. Note, all comments will be moderated.