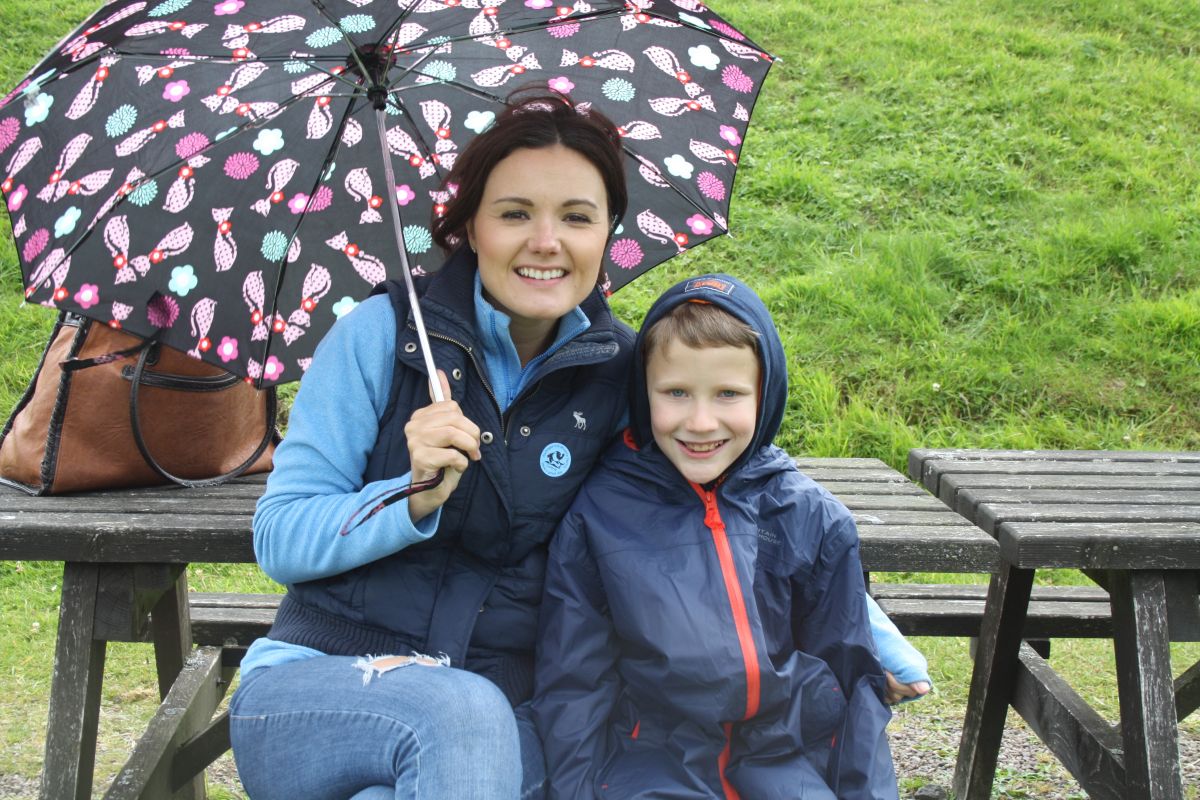 With thanks to Esther Green, Tricker PR
A host of worthy causes have been able to develop outreach work and support more people thanks to a helping hand from the Aberdeen Asset Management Charitable Foundation which during 2015 has shared out well over £100,000 with a range of different projects working in Scotland.
The biggest single donation of 2015 was £17,203 to Befriend A Child to support underprivileged and vulnerable children living in Aberdeen for whom a troubled family life with drug and alcohol misuse, physical abuse and neglect is a daily reality.
The charity matches young people to an adult volunteer so positive childhood memories can be developed through a range of different experiences over the course of a year.
Venture Scotland helps some of the most disadvantaged young people in Scotland turn their lives around and received £15,000. The donation is for its Journey programme helping young people in Edinburgh to face up to the challenges holding them back and develop skills to overcome them.
The YMCA received £9,700 to support its Plusone programme for 8-14 year olds at risk of offending in Edinburgh. It offers one-to-one mentoring for children from the east end of city at a critical time in their lives, helping to divert them away from negative pathways to reduce the likelihood of them entering the children's hearing system and to  build positive relations, confidence and self-esteem.
HopScotch was able to provide 36 vulnerable children from deprived parts of Aberdeen and Edinburgh with an inspiring, educational and fun respite break with £9,000 from Aberdeen Asset Management.
With £8,433 the National Deaf Children's Society is funding a weekend for 12 families with deaf babies or toddlers living in Scotland to share experience and learn more about the help and support available. The gathering, to be held in Edinburgh in February, offers vital support and advice at a time when parents are still getting to grips with their child's diagnosis.
A cosier winter was in store for disadvantaged youngsters in Aberdeen and Aberdeenshire with a £7,500 donation to Cash for Kids in Aberdeen which went towards the purchase of warm winter clothing.
By pouring in £7,236 to the Teapot Trust, the Charitable Foundation has supported the provision of open group art therapy at the Royal Aberdeen Children's Hospital for kids with chronic illness.
£6,600 to Lothian Autistic Society has gone to help its Fun and Friendship Project while £4,000 awarded to The Open Door in Edinburgh has supported those living with mental health problems and the elderly. Clan Childlaw Ltd gained £4000 towards its aim to make sure every young person in Scotland has access to legal advice.
The new Simeon Care centre for the Elderly in Aberdeen received a 'moving in' present as residents settle into the new care facility, with a grant of £7,000 being used towards purchasing new furniture for Simeon House.
Movie magic lit up the lives of sick kids after Aberdeen Asset Management donated £6,800 to the new Medicinema at Yorkhill Children's Hospital in Glasgow  to cover the costs of screening two cinema shows a week for a full month.
Rape and Abuse Support received £4,000 to help get a new project to support childhood rape and abuse survivors off the ground while the same amount was awarded to the St Andrew's Children's Society to maximise adoption opportunities for children in the North-east of Scotland.
Martin Gilbert, chief executive of Aberdeen Asset Management, said:
"We've been happy to give our support to these very worthy causes during 2015 and we look forward to continuing to support charitable organisations and projects in the areas where we operate, and where our staff live, in 2016."
The Aberdeen Asset Charitable Foundation was established in 2012 to formalise and develop the Group's charitable giving globally. The Foundation seeks partnerships with smaller charities around the world, where funds can be seen to have a meaningful and measurable impact and the firm encourages its employees to use their time and skills to support its charitable projects. The main focus of the Foundation is around emerging markets and local communities, reflecting the desire to give back to those areas which are a key strategic focus of the business and to build on the historic pattern of giving to communities in which Aberdeen employees live and work.
For more information visit http://www.aberdeen-asset.co.uk/aam.nsf/foundation/home
Comments enabled – see comments box below. Note, all comments will be moderated.