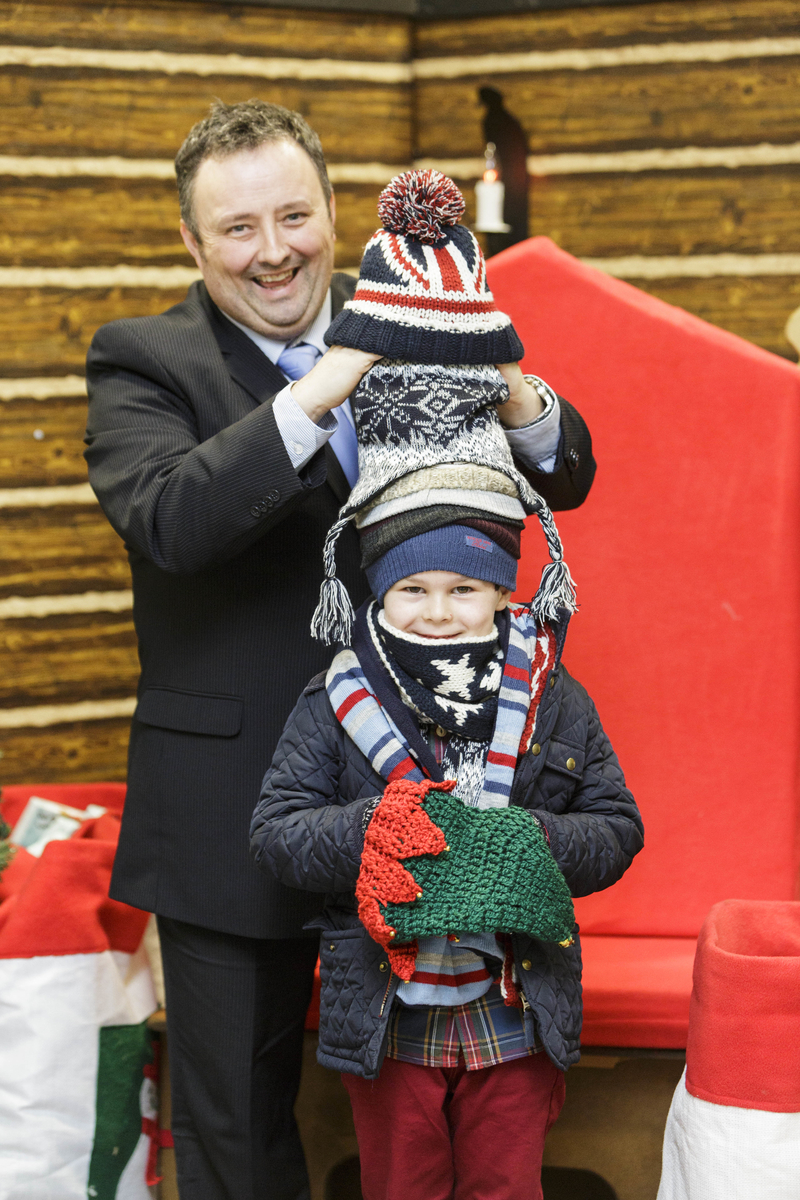 With thanks to Beverly Tricker.
Children living in poverty will be wrapped up for warmth this winter thanks to a £30,000 donation from Aberdeen Asset Management's Charitable Foundation.
The sum matches the entire sum required for the Coats for Kids winter 2014 appeal and will ensure that 300 children living in poverty in Aberdeen can be kitted out with cosy seasonal clothing.
It also represents the largest single donation to be made from Aberdeen Asset Management Charitable Foundation to date.
Last year Cash for Kids saw a huge increase in applications for essential clothing for children living in poverty in the Aberdeen area. Many local families have to choose between buying food, heating their home and purchasing essential clothing.
A deal has been agreed with a national retailer that £100 will fund a winter coat, hat, scarf, gloves, jumper, trousers, socks and shoes. It means that these children won't have to go to school without suitable warm clothing.
All children helped will be identified via support workers, groups and organisations who work closely with families that are struggling financially.
Emma Kemp from Cash for Kids says,
"We are grateful to receive the support of Aberdeen Asset Management Charitable Foundation. Their donation means that we can begin helping families right away, before the weather gets any colder.
"The North-east might be regarded as an area of wealth, but poverty is a very real issue for many families. One in six children in the Aberdeen and Aberdeenshire area is living in poverty. Statistics also show us that the rate of poverty in our area has gone up by 22% in the last 12 months."
Dominic Kite, representing Aberdeen Asset Management Charitable Foundation says,
"Helping local communities is an important strategic aim of our Charitable Foundation. Cash for Kids gets to the heart of communities, identifying and responding to the needs of children in local areas."
The Aberdeen Asset Charitable Foundation was established in 2012 to formalise and develop the Group's charitable giving globally.  In Aberdeen, donations have been made to several local charities including sums of £10,000 each to Cash for Kids, to fund a breakfast club for 12 months, to Friends of ANCHOR for the Gene Machine appeal and £25,000 to the ARCHIE for Skype technology at Aberdeen Royal Children's Hospital.
Comments enabled – see comments box below. Note, all comments will be moderated.