With thanks to Cindy Douglas.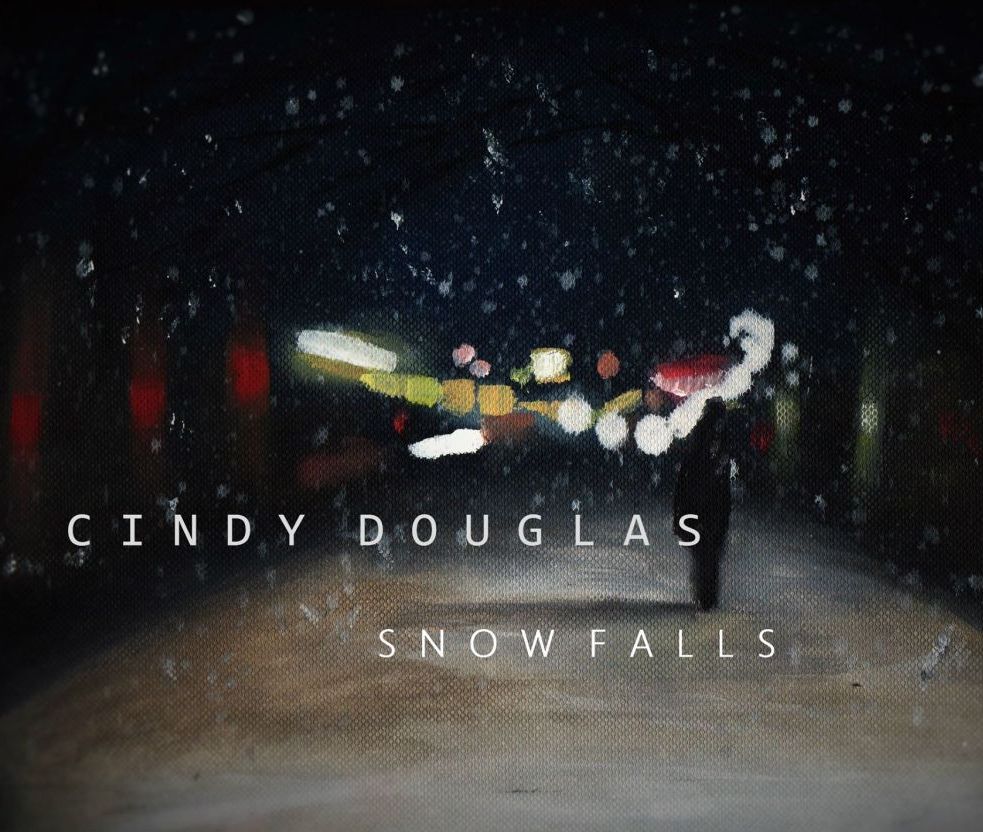 Aberdeenshire based Jazz vocalist Cindy Douglas has just released a seasonal EP entitled Snow Falls. The EP sensitively captures the bitter sweetness of the festive season.
One of the emerging talents on the UK jazz scene, vocalist and songwriter Cindy Douglas has carved a niche for herself with her broad repertoire, charming conversational style and engaging personality.
Her collaborations with such lauded musicians as Konrad Wiszniewski (New Focus, Brass Jaw, Scottish National Jazz Orchestra) and Tim Richards (Great Spirit, Hextet), have further enhanced and strengthened her reputation as a creative and 'in demand' jazz musician.
This latest project has Cindy joining forces once again with the musicians that featured on her critically acclaimed debut release My New Jive, namely: Tim Richards (piano), Dominic Howles (bass) and Jeff Lardner on (drums).
Cindy's songwriting features on two tracks on the album.  The title track, a gentle bossa nova tune and the traditional carol Holst and Rossetti's In the Bleak Midwinter, here titled Bleak Midwinter has been updated with a soulful and bluesy additional verse from Cindy.
Another favourite and familiar tune Christmas Time Is Here is given an up-tempo treatment which perfectly suits Cindy's interpretation of the song as representative of a happy and childlike anticipation of Christmas. The original version from Charlie Brown's Christmas can be heard on The Peanuts Movie, out in cinemas on 21st December.
The closing track is a lesser-known yet very beautiful Hoagy Carmichael song Winter Moon a tune whose atmospheric melody and lyric showcases Cindy's vocal range and interpretive skills.
The EP will be available via Cindy's website www.cindydouglas.com, and via iTunes and Amazon later in December. Individual tracks will also be available for purchase.
The original cover artwork was designed by Morven Douglas, Cindy's 17 year old niece and is available as a free download with any purchase.
Cindy commented:
"Like many, the festivities over winter bring a mixture of emotions and memories. From the inner child's wonderment at the magic in the air when waking up to snow, to the melancholy and sadness when thinking of longed for loved ones. These thoughts were very much in mind when putting this EP together."
Track listing:
Snow Falls – Cindy Douglas/Tim Richards
Bleak Midwinter – Holst/Christina Rossetti
Christmas Time Is Here – Vince Guaraldi/Lee Mendelson
Winter Moon – Hoagy Carmichael.