With thanks to John Morrison, Marketing & Communications Manager, Peacock Visual Arts.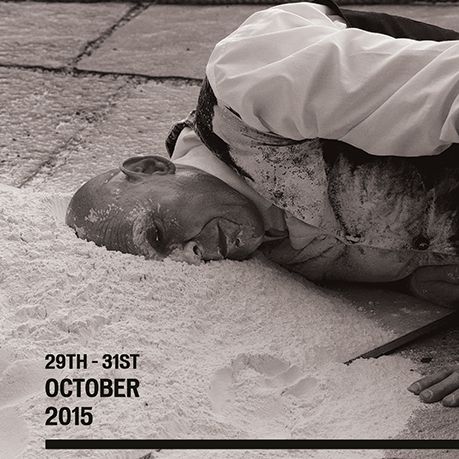 After the success of TIPA Aberdeen in 2011, Peacock Visual Arts is delighted to host 'This Is Performance Art' (TIPA), a 3-day series of events celebrating the history of performance art from across the globe.
TIPA is curated by Nikki Milican OBE and will run from the 29-31 October 2015. The event will include performances in the main Peacock gallery, Aberdeen City Centre, as well as workshops, film screenings and opportunities to meet the artists and hear them discuss their work.
This edition's roster of performance artists, many of whom are visiting Scotland for the very first time, are social, political, and always questioning, with the aim of inspiring viewers to explore performance art beyond TIPA.
TIPA's global roster includes Sinéad O'Donnell, Nigel Rolfe, VestAndPage, Ilija Šoškić, with Dragica Cakic, Wladyslaw Kamierczak & Ewa Rybska, who are all highly acclaimed artist within the field of performance art.
The 3-day event will be in conjunction with Performance Art East, Northeast, West, which is being run by Aberdeen University from 30-31 October 2015.
Tickets are available on the door, in advance from Peacock Visual Arts, or by calling 01224 639539 and cost £5 per day, or £12 for a 3-day pass. Concessions cost £3 per day and £10 for a 3-day pass.
About Peacock Visual Arts:
Peacock Visual Arts is the leading contemporary visual arts organisation in Aberdeen and the NE of Scotland, bringing artists and the public together through exhibitions' events' talks' residencies' film screenings' gigs and workshops to make and present art in exciting and innovative ways.