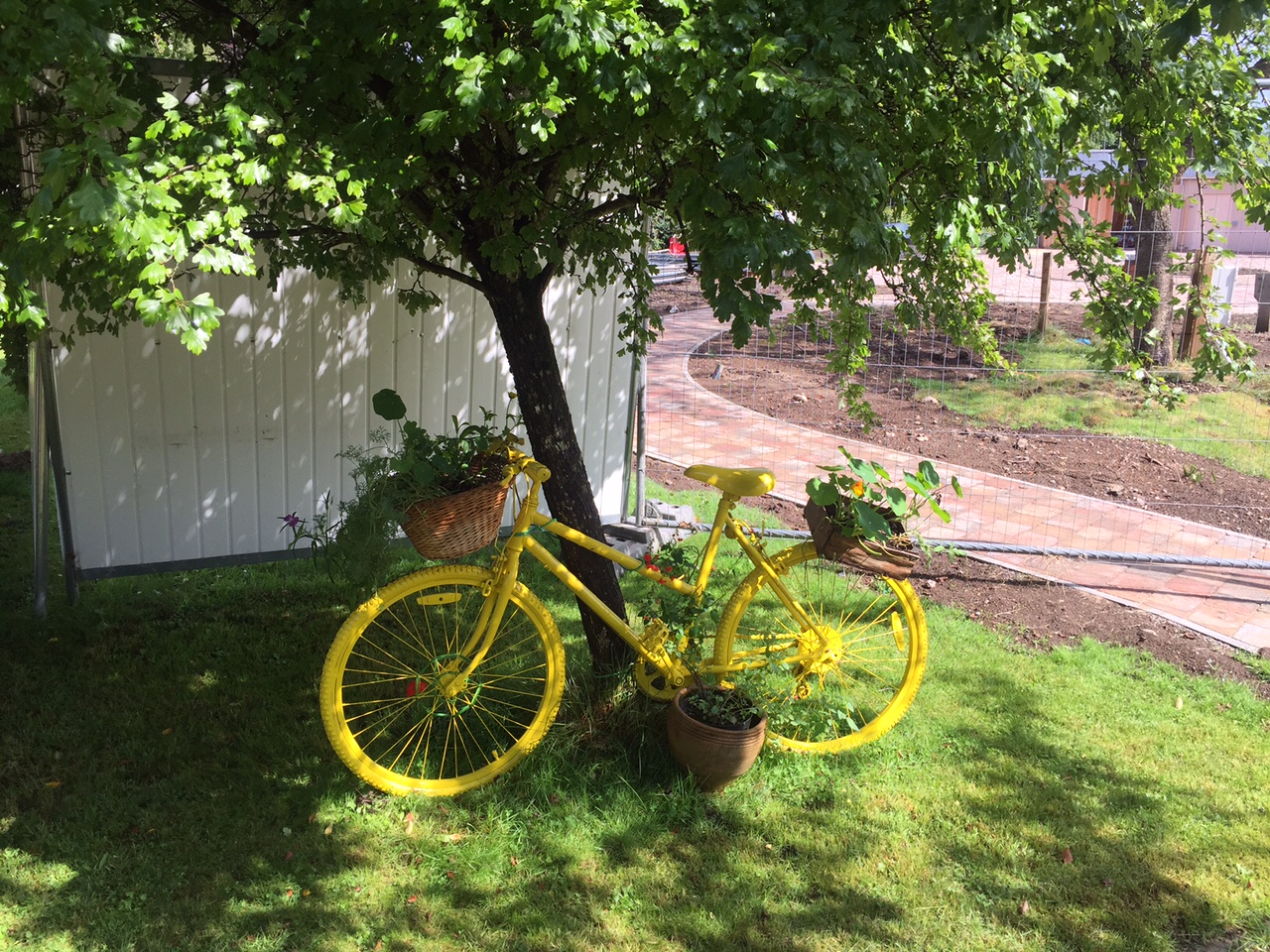 With thanks to Jessica Murphy, Senior Account Executive, Citrus Mix.
Simeon Care for the Elderly is celebrating the completion of its innovative new care home by throwing open its doors to the public. Construction of the building in Bieldside, Aberdeen, began in January last year and prompted the biggest fundraising drive in the charity's history.
As part of the MBC Festival, Simeon is inviting the public to have a guided tour of the new Simeon House as part of their Strawberry Tea Open Day celebrations on Sunday, August 30, from 2pm to 4pm.
This is a joint event with their neighbours, Cairnlee House, a Camphill School community for young adults with learning disabilities.
The home, built on land at Cairnlee Road, designed by Camphill Architects, features dementia-friendly design and a commitment to energy efficient technology.
Gayle Johnston, Simeon's fundraising manager, said:
"It is incredible that we have finally reached this moment, and we are so grateful to everyone that has helped us. The kindness and generosity of individuals, community groups, charitable trusts and local businesses has enabled us to get here and we are so excited to show everyone around the new Simeon House.
"The new home will boost our capacity and allow us to enhance our service to the elderly. All of our residents are looking forward to the open day and of course, to moving into Simeon House next month. This is a tremendous milestone for us and we can't wait to share it with the public."
The open day will also feature tours of the charity's Golden Garden, workshop demonstrations at Cairnlee House, as well as a range of fun activities from a bouncy castle and face painting to a variety of stalls.
The Golden Garden was made possible thanks to £45,000 in funding from the Big Lottery Fund after Simeon won 10,500 votes from the public via the ITV People's Millions. Designed by Dr Garuth Chalfont, an acclaimed expert in the design, research and use of healing gardens, the garden features therapeutic landscaping and dementia-friendly spaces.
Gayle added:
"We are in the process of creating our Golden Garden and it is coming along beautifully, including our first landmark, a golden bicycle. We have been very thankful for the help we have received from companies and community groups and are still on the lookout for assistance with weeding, planting shrubs and clearing paths among other things.
"If you are keen to get involved, please contact me on 01224 865820 or gayle@simeoncare.org.uk. The Golden Garden will complement the new home so well and we hope that people take the chance to come along and see what has been achieved."
Parking on-site is restricted with visitors advised to park on Baillieswells Road or adjacent residential streets.
More Info:
Simeon Care for the Elderly has been meeting the needs of older people for 30 years. Simeon's philosophy of care, compassion and companionship supports older people to have an active, meaningful and purposeful life in a community setting and provides dignified and compassionate care and end of life care, supporting the individual as well as their families. The independent charity is part of the Camphill Movement and one of seven Camphill charities in Aberdeen.
The Big Lottery Fund supports the aspirations of people who want to make life better for their communities across the UK. We are responsible for giving out 40% of the money raised by the National Lottery for good causes and invest over £650 million a year in projects big and small in health, education, environment and charitable purposes.
Since June 2004 we have awarded over £8 billion to projects that make a difference to people and communities in need, from early years intervention to commemorative travel funding for World War Two veterans. Since the National Lottery began in 1994, £33 billion has been raised and more than 450,000 grants awarded.