With thanks to Martyn Smith.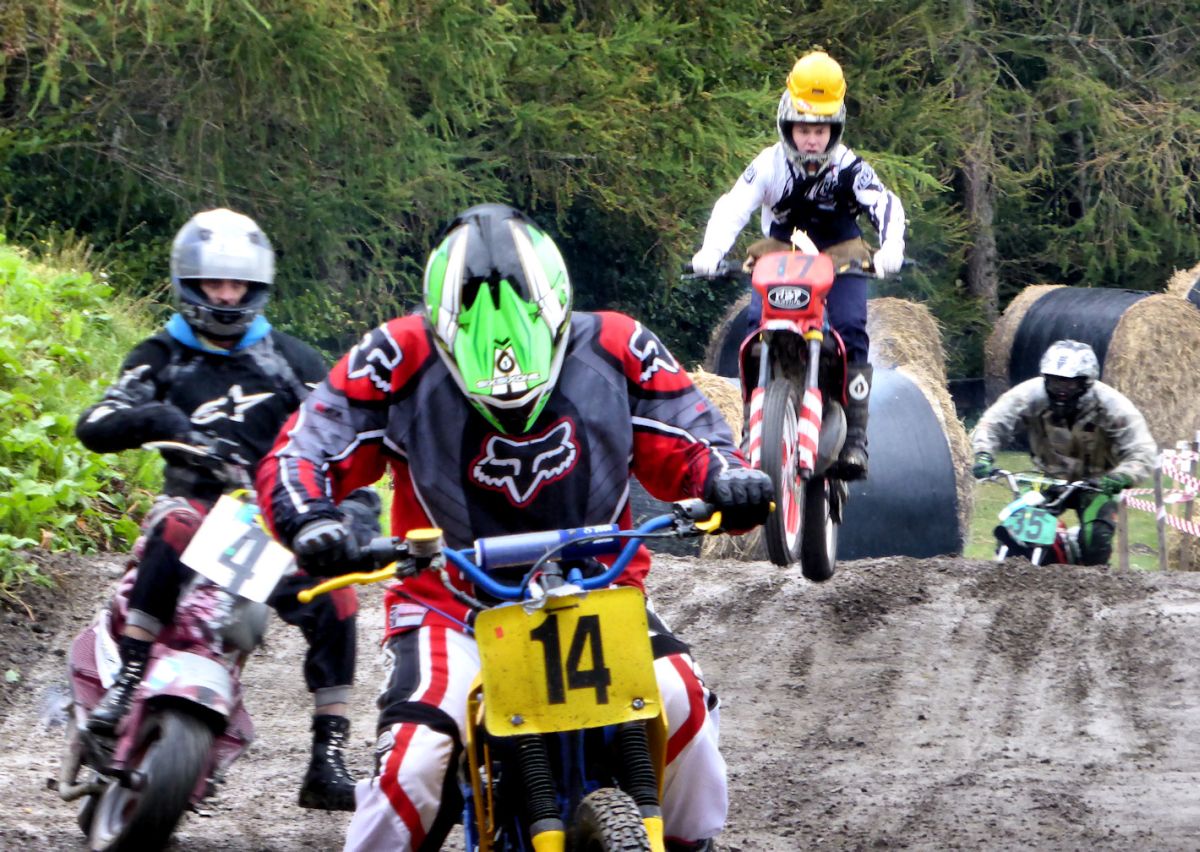 The 33rd Grampian Motorcycle Convention takes place at the Grampian Transport Museum showground this Sunday 6th September.
Having grown from its vintage and classic roots into the museum's biggest event of the year, the Convention is justifiably recognised as one of the very best motorcycle shows in Britain.
Performing throughout the day will be the On the Edge stunt team – providing a unique mix of precision riding, the skills of a trials rider mixed with those of a freestyle motocross rider.
Using their truck as part of their act, On the Edge are guaranteed to impress with a mix of wheelies on both the front and back wheels, drop offs and vertical 15ft jumps. Their show has to be seen to be believed!
The convention famously introduced Moped Mayhem to Scotland back in 1984 and this year will be no different, with the moped riders ensuring a laugh a minute – all at a top speed of 30mph!
This year the Convention is delighted to welcome 4 times World Superbike champion and current 'King of the Jungle' Carl Fogarty as special guest.
Run by the Bon Accord Motorcycle Club the Convention line up is complete with Supermoto Racing on the oval track, demonstrating speedway style riding skills, along with Pursuit Racing demonstrating road bikes racing at high speed. There are also Classic Bike demonstrations including legendary names of the past such as Triumph and Norton.
The latest two-wheeled machines and accessories will be on display at a great trade show and visitors with a current bike license will also be able to get 'hands on' with the action, with a free 15 minute lesson on the Try Trials.
With free parking and a FREE Park & Ride service, great food and expert commentary make the Convention a truly special day out and one which enthusiasts regularly travel hundreds of miles to attend.
Gates open at 10am and the arena activities get underway at 11am. Family tickets are available, priced at just £25, admission for adults is £10, children £5 and concessions £7.