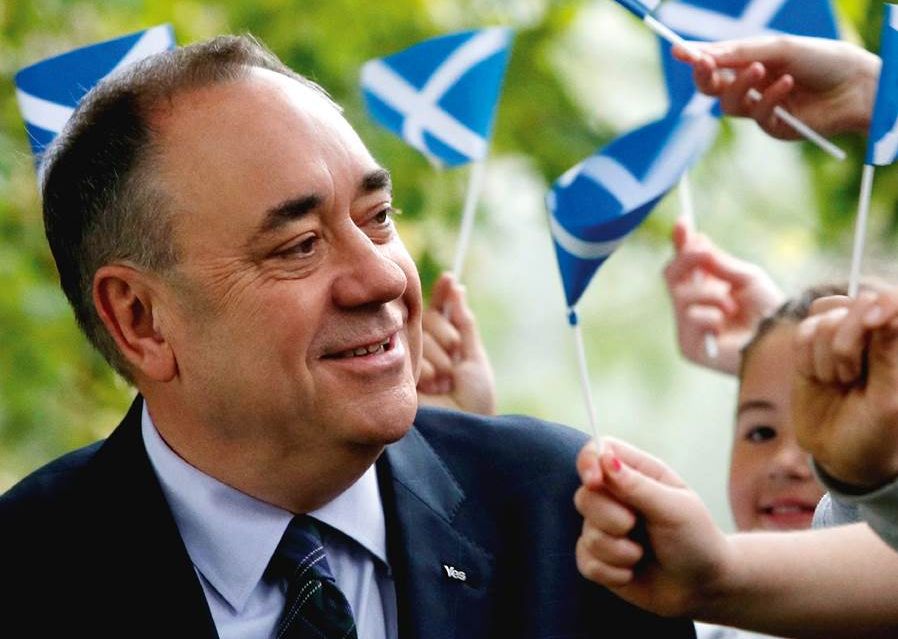 With thanks to Tom Collins, Press Officer, Rt. Hon. Alex Salmond MP MSP
Former First Minister, Alex Salmond MSP (Aberdeenshire East) MP (Gordon) has called for a posthumous pardon for Thomas Muir and his fellow radicals tried and transported for sedition in 1793/94.
Mr Salmond said:
"The exploits of Muir, a pioneer of democratic political reform and Scottish independence, are recognised in the monument at Old Calton Cemetery.
"However, the trumped up charge by the notorious Lord Braxfield of 'unconscious sedition' still stands against the names of Muir, Palmer, Skirving, Margarot and Gerrald. It is time to set the record straight"
Mr Salmond delivered the inaugural Thomas Muir lecture at St Mary's Cathedral in Edinburgh on Monday (24th August).
He Continued:
"This 250th anniversary of Muir's birth is an opportunity to re-examine the historical record with a view to pointing the way to a better future for Scotland.
"Robert Burns penned Scots Wha Hae on the day that Muir was tried in late August 1793. Burns wrote to his publisher George Thomson that he had been inspired by Bruce's struggle for freedom 'associated with glowing ideas of some other struggles of the same nature not quite so ancient'. That is the clearest possible reference to Muir's trial and the Friends of the People movement.
"For Burns and for Muir the radical cause of reform and progress was inextricably linked with the national cause in Scotland. So it is for this generation.
"In his speech before the Court of Judiciary, Muir said: 'Gentlemen, from infancy to this moment I have devoted myself to the cause of the people. It is a good cause – it shall ultimately prevail – it shall finally triumph'.
"His friend William Skirving said from the dock: 'I know that what has been done these two days will be rejudged'.
"We have the ability to do this in Scotland and we should do it now to reclaim the position of these founders of democracy in Scotland."
Mr Salmond praised Elaine Henry of Word Power Books in Edinburgh who organised the lecture and Murray Armstrong, author of "The Liberty Tree", a historical novel, which recounts the story of John Muir and the Friends of John Muir who have campaigned to place this founding father of Scottish democratic reform back to prominence.
Comments enabled – see comments box below. Note, all comments will be moderated.
[Aberdeen Voice accepts and welcomes contributions from all sides/angles pertaining to any issue. Views and opinions expressed in any article are entirely those of the writer/contributor, and inclusion in our publication does not constitute support or endorsement of these by Aberdeen Voice as an organisation or any of its team members.]