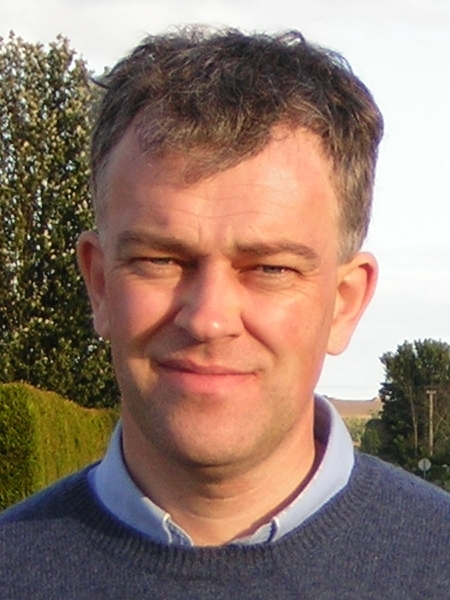 With thanks to Martin Ford. Councillor Martin Ford is to serve on a new Aberdeenshire Council working group set up to overhaul the authority's governance arrangements.
Cllr Ford (Scottish Green Party, East Garioch ward) will represent the three Aberdeenshire councillors who are neither in the Council's coalition administration or the SNP on the 14-member working group.
The new working group – to be known as the 'Future Governance Working Group' – was agreed at last Thursday's (12 March) full council meeting.
The immediate need to change the Council's governance arrangements results from the integration of health and social care – but other pressures, including an on-going financial squeeze, also point to a review being necessary.
Speaking during last Thursday's full council debate, Cllr Ford described Aberdeenshire's current governance structures as having been 'tired for some time'. He urged that a bold approach is taken by the Working Group.
Cllr Ford said:
"The Future Governance Working Group has an important job to do. Some changes are needed because of new circumstances. Some changes are needed to address things that are currently not working well, or not as well as they should. Some changes are desirable as over-due improvements.
"For example, a public petitions committee was mooted in 2012. Yet the Council has still not established one." 
Cllr Ford has identified a number of areas where he believes significant changes are needed. He said:
"I hope the Council will agree to strengthen the role of its Area Committees.
"The process for setting the Council's budget has to change and include meaningful opportunities for public engagement and consultation. As well as public involvement, there must be a new approach to the scrutiny and challenge of proposals by councillors.
"It has been made ridiculously difficult for councillors to get issues of concern on to the agenda of Council meetings through submitting notices of motion. And this has been a deliberate policy of the Council. It is an essential democratic safeguard that individual elected councillors can raise issues at formal Council meetings.
"I believe the Council must take a fresh look at decision making in relation to cross-cutting priorities such as climate change. Decisions primarily about some different matter will often have knock-on effects for the Council's efforts to cut greenhouse gas emissions, and we need to get better at checking for unintended consequences and secondary effects during the decision making process. Otherwise the Council can accidentally undermine its own policies.
"We also need to look for efficiencies in the decision making process. This is extremely important given on-going financial pressures."
Comments enabled – see comments box below. Note, all comments will be moderated.
[Aberdeen Voice accepts and welcomes contributions from all sides/angles pertaining to any issue. Views and opinions expressed in any article are entirely those of the writer/contributor, and inclusion in our publication does not constitute support or endorsement of these by Aberdeen Voice as an organisation or any of its team members.]