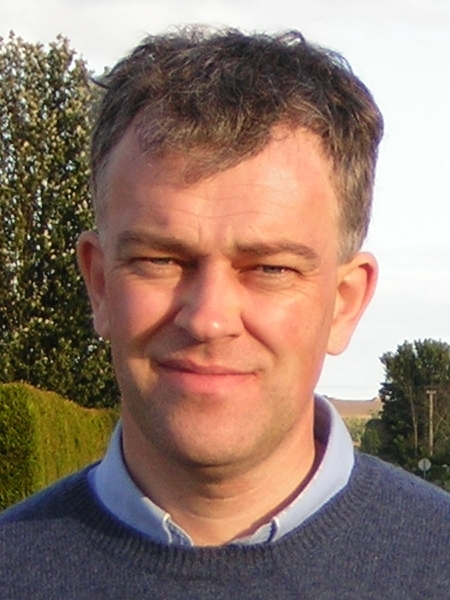 With thanks to Martin Ford.
At yesterday's (12 February) Aberdeenshire Council budget setting meeting, proposals from the Democratic Independent and Green group of councillors (DIGG) were echoed in proposals by other political groups.
But there were also key differences between the budgets put forward by the coalition administration, the SNP and the DIGG.
The administration alone backed increased care and burial charges.
Green councillor Martin Ford (pictured) said:
"Only the DIGG proposed more funding to improve Wi-Fi connectivity in schools, and for cycling. The administration's decision to increase care charges was unnecessary, as the savings needed to balance the budget could be achieved more fairly in other ways."
The administration, the SNP and the DIGG all proposed to make a saving on roads maintenance.
The key strategic difference between the three budget proposals was the emphasis in the DIGG budget on 'invest-to-save' initiatives. Seconding the DIGG budget, Cllr Paul Johnston outlined areas where the Council could potentially make changes, subject to public consultation, that could cut costs or generate income, including:
– Partnership investment arrangements in the delivery of industrial and economic development projects.
– Partnership investment arrangements to install wind turbines on suitable sites not owned by the Council.
– Development of the Council property portfolio through a third-sector partner.
– LED replacement of street lights and part night switch off in appropriate locations.
– Introduction of further comfort partnerships to improve publicly available toilet facilities.
– Differential car parking charges based on vehicle emission bands, lower charges for low emission vehicles and higher charges for high emission vehicles.
– An anaerobic digestion heat plant for district heating, using suitable organic waste generated or collected by the Council.
"We believe the Council should aim to develop an income stream, to help fund public services, independent of the Council Tax or Scottish Government grant funding," said Cllr Johnston.
"Utilising existing assets and taking opportunities to develop renewable energy, at least £3 million a year extra could be secured towards service provision."
There was praise for the budget consultation during December and January conducted by the DIGG, and an acceptance by the Council leadership that more and better consultation was needed on future budgets.
Comments enabled – see comments box below. Note, all comments will be moderated.
[Aberdeen Voice accepts and welcomes contributions from all sides/angles pertaining to any issue. Views and opinions expressed in any article are entirely those of the writer/contributor, and inclusion in our publication does not constitute support or endorsement of these by Aberdeen Voice as an organisation or any of its team members.]