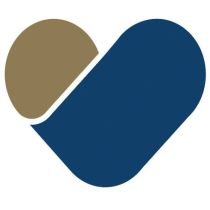 With thanks to Eoin Smith, Tricker PR.
In a drive to attract a new generation of members, The Scottish Women's Institute (SWI) will introduce a pilot project adopting new-style flexible meetings at different times of the day and in different venues to fit in with the lifestyles of prospective new members.
Meetings taking place in informal settings like coffee shops in the daytime or straight after work  will be trialled, to help the organisation become accessible to more women who work, have family commitments and busy lifestyles.
New Institutes will be encouraged to take up the themes and activities that reflect their own interests, lifestyles and communities.
The existing key aims of the SWI will remain as education and training in home skills, family welfare, citizenship and friendship and to promote the preservation and development of Scotland's traditions, rural heritage and culture. However, there will be less formal minute taking and members being required to take on formal roles, with new institutes communicating perhaps instead by blogs and social media.
These pilots will run alongside the network of traditional meetings held all over Scotland by members since the organisation began in 1917.
In tandem with the pilot project of new style meetings, the organisation will in future be known as the Scottish Women's Institutes rather than the Scottish Women's Rural Institutes, to show that women from urban as well as rural locations are welcome.
A new logo has been designed to replace the Luckenbooth logo first introduced in 1918 and the motto 'For Home and Country' will be replaced by the strapline 'Women Together.' A new website is under construction and will make finding out how to join a local institute easier through a simple postcode search, and online payment option for the joining fee will also be introduced. (launch planned for March 2015).
Membership has fallen from 30,000 in the 1980s to under 18,500 today and it is seen as crucial that changes are implemented to attract a younger generation of women to continue the legacy of one of Scotland's most loved institutions.
Chairman Christine Hutton explains:
"We are the guardians of our organisation and it's our duty to leave a legacy for Scottish women of the future. Although they may not seem to be pioneers by today's standards, the women who started the SWRI during the First World War were forging a new path for women learning and socialising together. It's very important for us to retain and build on our aims, but we have to do this by attracting new members.
It has been estimated that if we continue a membership decline similar to that which we have experienced in recent years, our organisation may simply cease to exist. I am excited that we are pioneering new ways of reaching out to different generations of Scottish women while we retain our structure of traditional meetings which are so valued by many of our current members."
Christine continues:
"We are aware that many non-members who live in cities and towns feel we are not open to them; just to rural, country people and this could not be further from the truth. We may be dropping the word 'rural' from our name, but I am sure generations of women will continue to refer to us as The Rural and we welcome this. Whether we are known as the SWI or the 'Rural' our aims remain the same – to bring Scottish women together to enjoy learning and extending their crafts and skills.
There has been a UK wide revival in baking and crafts thanks to the popularity of television shows such as 'The Great British Bake Off' and 'The Great British Sewing Bee', there is a clear interest from women of all ages, in learning and sharing knowledge in skills including cooking, the arts and crafts, as well as leisure activities. We aim to move forward as a relevant, appealing membership organisation for women of all ages."
One of the youngest institutes in the SWI is Garnethill  in Glasgow, where the programme of recent events has included an ecstatic dance workshop, life drawing; talks on drug law reform and working in child psychiatry; and members joining  a 'Reclaim the Night' march in Glasgow. The new pilot projects may adopt similar styles of meetings and activities.
Chair Lindsay Finnie and her fellow Garnethill members are excited about the refocus of the national organisation and she says:
"We are more of an 'ideas and brainfood' group than some of the more traditional institutes but we became affiliated to the SWI as we see how members get so much out of meeting with others, having fun and also taking part in stimulating activities that are relevant to them and the communities which they live.
"I would encourage more women to be part of the move to make the SWI increasingly relevant to women of all ages."
Long standing SWI member Isabell Montgomerie of the Ochiltree Institute in Ayrshire says:
"This evolution of the SWI is an exciting and interesting time for us as current members. Being relevant and inclusive for women across Scotland has always been at the core of the SWI and while I am sure we'll all still be calling it 'the rural' for many years, it is time for us to reach out to many more women in Scotland's urban and rural areas to join us.
"It will be great to be able to choose between our traditional meetings and a more informal get together while still having the chance to meet like-minded women and to improve our skills."
With a membership drawn from Shetland to Wigtown, the SWI remains one of the largest women's organisations in Scotland. It offers women of all ages the opportunity to learn new skills, take part in a wide variety of activities from art, crafts and cookery to choral singing, debating and dancing, all of which offer friendship and fun and the chance to get to know your neighbours.
Christine Hutton adds:
"We celebrates our centenary in 2017 and we hope to reach this important milestone with an increased membership and a choice of meeting structures for institutes which will be enjoyed by members old and new."
For more details of how to find your nearest institute, or advice on how to set up a new one, visit www.srwi.org or go to its Facebook pages at https://www.facebook.com/ScottishWomensRuralInstitutes
Comments enabled – see comments box below. Note, all comments will be moderated.