With thanks to Anne Florence.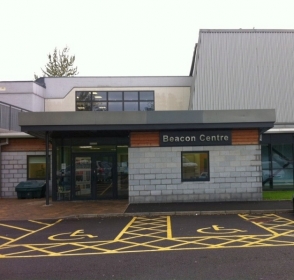 The many changes that have taken place in the Beacon Community Centre over the past couple of years have left many in the Bucksburn community wondering if we still have a building to call our own.
The inclusion of our community centre in the 3Rs project left us with a refurbished building, but with a smaller programme of activities as many did not continue after the building re-opened and much of the time and space was given to Sport Aberdeen.
The management committee (the only four remaining) have been faced with meetings (across the present and last Administration) while the Council try to work out how volunteers can take the place of the community learning staff that they have effectively disbanded.
The Council also expect these groups to maintain their "lifelong learning" programme in centres across the city. The remaining committee would like to see the centre used for all the activities it served before – sports for all ages and abilities and crafts and learning for adults and children – but we do not have the time between us to put in the work that that would entail.
We have had a very constructive talk with Sport Aberdeen and were pleased to learn that they share our view that the centre should once again provide a wide range of activities. They are prepared to help that happen and, for our part, we have agreed to do all we can to find out what the community would like to see happening in their centre and help bring it about.
You can do that by e-mailing beaconcommcentre@gmail.com or by leaving a letter for the management committee at reception in the centre. Tell us what activities and groups you would like to see, or better still become a part of the local forum that will continue to have a role in the centre.
It is now called the Beacon Centre – it's up to you to put the community back into it.
Comments enabled – see comments box below. Note, all comments will be moderated.