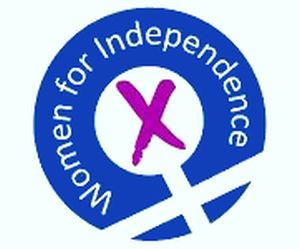 With thanks to Paul Robertson.
​Following on from a special meeting of the Scottish Government's All-Women Cabinet Meeting in Edinburgh this week, a local SNP councillor has claimed that w​omen in the north-east stand to benefit from a revolution in childcare and employment rights in the event of a Yes vote.
Councillor Fiona McRae has hailed the Scottish Government's proposals for 30 hours of free childcare per week for all three and four year olds, along with guarantees on raising the minimum wage, protecting the welfare state and ensuring a fairer pension system.
Cllr McRae said:
"The Scottish Government plans for a revolution in childcare which will benefit many families in Scotland. The prohibitive cost of child care means that many women who want to work, or who want to increase their hours find it impossible to do so."
"It is one of those rare things these days in politics – a genuinely life-changing policy, which will save families thousands of pounds in childcare costs, create new job opportunities and raise living standards for thousands of women who would otherwise be taking reduced hours or leaving well-paid positions when they have children."
Along with proposals for a comprehensive childcare system, the Scottish Government has committed to raising the minimum wage in line with inflation – a move which will benefit thousands of women in low paid jobs.
Banff and Buchan MP Dr Eilidh Whiteford​ commented:
"​Had the minimum wage kept pace with inflation, our lowest-paid workers would have been more than £600 a year better off. The proposals put forward by the Scottish Government will directly benefit everyone in a low-paid job significantly, and help address the scandal of working families living in poverty."
"In the north-east, those who work for low wages will be among those who benefit the most from a Yes vote in September."
Local women are also invited to attend a special event next month aimed at undecided women voters. The Women for Independence event will take place in Dalrymple Hall, Fraserburgh on July 26 from 2pm.​
Comments enabled – see comments box below. Note, all comments will be moderated.