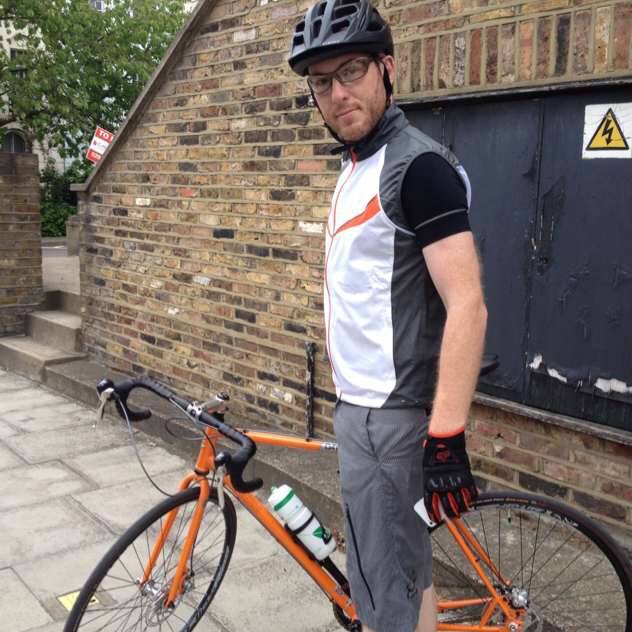 With thanks to Richard Bunting.
London cyclist Timothy Judge has set himself the arduous challenge of cycling 5,000 miles in 2014 to raise funds for conservation charity Trees for Life and its restoration of the ancient Caledonian Forest in the Scottish Highlands.
As part of Tim's epic bid, on Tuesday 20 May he will set out to cycle from London to Dundreggan Conservation Estate in Glenmoriston near Loch Ness.
He aims to complete the 600-mile journey in six days – arriving at Dundreggan for Trees for Life's 25th anniversary celebration open day on Sunday 25 May.
The event at Dundreggan – Trees for Life's flagship project and a 10,000-acre biodiversity hotspot – will include guided walks to explore ancient woodlands and spot wildlife, opportunities to meet and feed wild boar and learn about their role in restoring the forest, the exclusive launch of Trees for Life's 'Forests of the Commonwealth' photographic exhibition, plus lunch and all-day refreshments.
Children's activities will include animal tracking, pond dipping and games.
Tim said:
"I'm supporting Trees for Life because restoring the UK's biodiversity and lost woodlands is the biggest step we can make in ensuring that our children have a wonderful place to live. It also makes economic sense to protect the lands that give us everything from the food we eat to the oxygen in the air.
"The restoration of Britain's lost forests will have a positive impact in our battle against climate change by locking up carbon as they grow, will reduce the impact of flooding by slowing the speed at which water gets into our rivers, give shelter and food to our remarkable wildlife, and give us a place to enjoy the wonder of Nature close to home."
Tim aims to raise £1 for every mile he cycles in 2014. Since his challenge began as a New Year's Resolution, he has cycled almost 500 miles on his bike Issy. He can be supported at www.justgiving.com/GingerBittersOnABike. Tim's progress can be followed at www.strava.com/athletes/gingerbittersonabike.
Trees for Life's Executive Director Alan Watson Featherstone said:
"We're delighted and moved by Tim's inspiration and commitment in setting this ambitious challenge for himself. We hope it will be a rewarding journey for him, whilst generating vital support for our work to restore the Caledonian Forest to one of the UK's wildest landscapes. We look forward to welcoming Tim on his arrival at Dundreggan on 25 May."
Today only a fraction of the former Caledonian Forest survives, but Trees for Life has planted more than a million trees and has created 10,000 acres of new forest. The award-winning charity aims to establish one million more trees by planting and natural regeneration by 2018, creating expanded habitats for Scotland's spectacular and unique wildlife.
People can support Trees for Life by becoming a member, carrying out conservation action, sponsoring trees for special occasions or sponsoring an acre of native forest.
For details about Trees for Life's celebration open day at Dundreggan, please see www.treesforlife.org.uk/celebrationday/index.html or call 0845 458 3505.
Trees for Life's awards include UK Conservation Project of the Year, Millennium Marque, Top 10 Conservation Holidays worldwide, Glenfiddich Spirit of Scotland Environment Award (2012) and RSPB Nature of Scotland – Outstanding Contribution to Nature Award (2013).
Comments enabled – see comments box below. Note, all comments will be moderated.