The best of Aberdeenshire's creative industries will be put on display in a contemporary art, craft and design fair in Westhill. With thanks to Margaretha Simpson.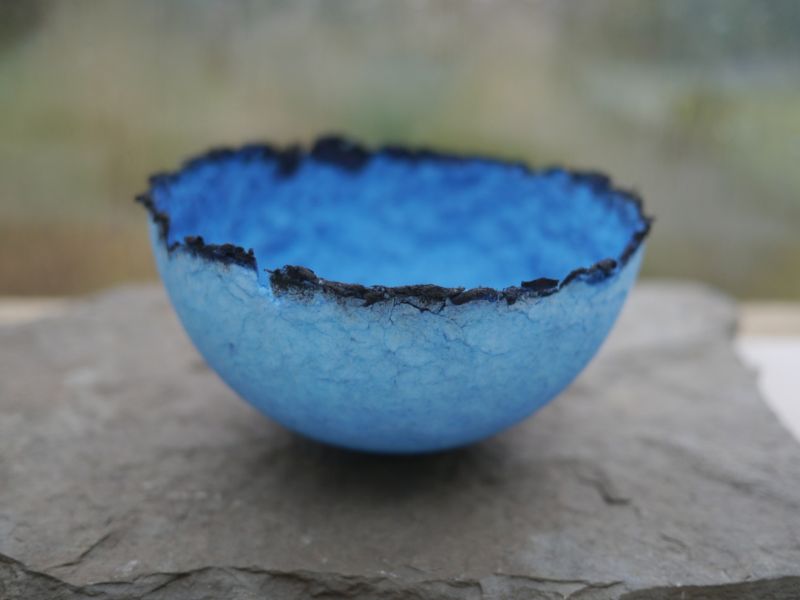 Artists and designers from Aberdeenshire and across Scotland will be showcasing their top-quality enterprises at the GLASSHOUSE event on March 22 and 23.
People across the north-east are being invited to embark on a creative journey to discover the wide range of top-quality creative products being made in Aberdeenshire and in Scotland.
A greenhouse in the heart of Westhill's thriving subsea sector is the unconventional backdrop for the GLASSHOUSE event, commissioned by Aberdeenshire Council's creative placemaking programme Be Part of the Picture, in collaboration with local arts agency SMART Consultants.
The journey begins with the GLASSHOUSE Cultural Tour Buses, travelling to and from the venue from available parking at Westhill town centre and the Subsea 7 east campus. Leave your car and hop on the tour bus where a Creative Conductor will take you on an artistic journey of visual and audio wonders.
The unique GLASSHOUSE event is supporting local arts and creative industries and giving local communities the opportunity to access high-quality artistic work in a way the never have before.
Artists from a number of Aberdeenshire communities are taking part, including: Aboyne, Sandend, Fraserburgh, Kinellar, Tarves, Banchory, Whitehills, Alford, Boddam & Kintore.
The contemporary fair is also celebrating the world-class status of Westhill's subsea campus as a centre for skill and innovation, fostering links between the local creative and business sectors.
Members of Westhill's residential and business communities have been involved in a series of creative engagement events in the run up to GLASSHOUSE and have helped produce the designs for the Cultural Tour Buses.
International textile designer Donna Wilson, from Banff, who is creating a new tartan for Aberdeenshire, has also been involved in putting together the creative journey that visitors will experience.
Aberdeenshire Provost Jill Webster said:
"GLASSHOUSE is a really unique way for us to showcase the creative talent of artists and designers in Aberdeenshire and beyond. And what better place than Westhill to help strengthen links between our business and artistic communities, two very important sectors for our local economy.
"GLASSHOUSE is going to be an event like no other and I would encourage everyone to come along and take a look at the huge variety of creative wares and ideas on show."
Chair of Aberdeenshire Council's Infrastructure Services Committee, which oversees Economic Development, Councillor Peter Argyle, said:
"A greenhouse bustling with artistic and creative energy is going to be an unusual sight in Westhill and one worth seeing. As a focal point for innovation and collaboration, Westhill is an ideal setting for this exciting event."
SMART Consultants Creative Director, Sally Reaper, said:
"We are delighted to have been commissioned by Aberdeenshire Council to build such a unique event celebrating the creative industries for the region.
 "It's exciting for us to extend our creative energy into Aberdeenshire, enabling us to build and develop a unique event for the wider community, as well as the creative practitioner. It will be interesting to see how the communities engage with the creative journey and how they respond to the unconventional setting of GLASSHOUSE."
The GLASSHOUSE contemporary art, craft and design fair will run from 10am to 5pm on Saturday 22 and Sunday 23 March at Foxlane Garden Centre, Tarland Road, Westhill.
For more information on the event, go to www.bepartofthepicture.com.