With thanks to Margaretha Simpson.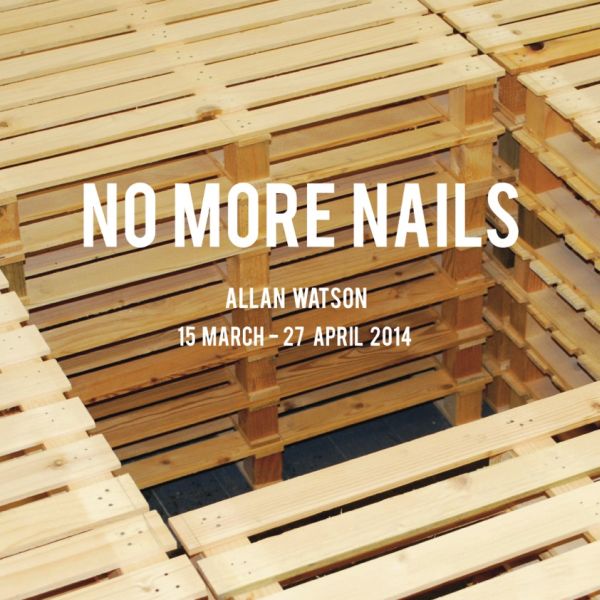 SMART Consultants are delighted to present 'No More Nails' an exhibition of contemporary sculpture by local Scottish artist, Allan Watson, Head of Fine Art at Gray's School of Art from Saturday 15 March at the SMART gallery.
This exhibition highlights the hand of the maker in many ways, new and old, it celebrates traditional craftsmanship in a unique, contemporary and unfamiliar way and demonstrates the importance of passed trades and workmanship.
Allan describes the ethos behind his exhibition –
"Growing up on a Perthshire farm in the 60's meant that I became familiar with working with my hands from an early age. My grandfather taught me to work with tools when I was very young, not that he was making anything artistic: just the necessity of sawing logs, chopping kindling, digging the garden.
"When doing these 'chores' my mind would wander and what was going on in my head seemed unrelated to what I was doing with my hands. When Roger Deakin writes in Notes from Walnut Tree Farm "working with a scythe is silent, unhurried, rhythmical, and conducive to thinking . . ." I recognise this sentiment straight away: I think best when I'm working with my hands – and thinking leads to more making.
"Repetition was of course everywhere on the farm – tattie howkin', pickin' berries, shawin' neeps  – work which, at the end of the day you could see what you had achieved. Such formative experiences very much inform what I produce in my studio today: whether concerned with our changing relationship with tools, the visibility of labour or the ability of our imaginations to interact with reality and create infinite variation."
The exhibition features a large-scale sculpture of 'miniature' pallets made from reclaimed wood with over 4000 hand cut pieces and over 5000 panel pins!  A selection of ordinary hammers found at car boot sales are encased behind glass like historical artifacts preserving these once personal and valued tools.
Scaled down miniature sawhorses are elevated on plinths presented as beautiful art objects, once the trusty tool bench used by the local joiner and carpenter.  Other highlights include a large-scale wall installation of found postcards documenting the American logging industry from the early 1900s.
This exhibition does not disappoint, it is a real showcase of our local contemporary talent and a highlight for the gallery to showcase contemporary sculpture in Aberdeen.
The SMART Gallery is at 9 Albyn Terrace, Aberdeen – it is open Saturdays and Sundays 12noon to 4pm or to arrange a viewing out of hours please contact info@wearesmartconsultants.co.uk or phone 01224 561977.
Exhibition runs from: 15 March to 27 April 2014
Allan Watson
Born Blairgowrie 1960, Allan Watson studied sculpture at Gray's School of Art, Aberdeen, graduating in 1986.
Since then he has continued to live and work in the area, participating in a wide range of projects including exhibitions, public art projects, artist-in-residence schemes, international workshops, and the completion of a PhD in 1992 that focused on chance and decision making within creative practice.
In 1994 Allan joined the teaching staff at Gray's and is currently Head of Fine Art.