By Bob Smith.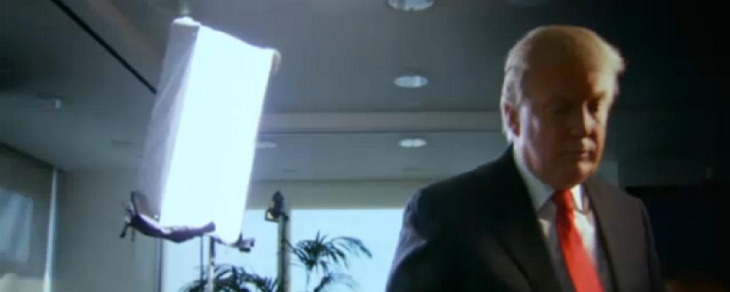 Trump's nae deein the Hielan Fling
He's noo tryin River Dance
Intae his Menie Developmint
Anither dollar he'll nae advance
.
He's gyaan ti the Emerald Isle
Doon the wye o Coonty Clare
A feel sorry fer the Irish fowk
His arrogance they'll hae ti bear
.
His mither bein' Scottish born
The chiel wis aywis blawin
Wull we noo hear fae him
His faither wis a leprechaun
.
Scotland wull be the losers
The bugger dis rant an roar
Donald jist gie't a rest
Yer mair than jist a bore
Bi throwin the toys oot the pram
He's shown his petulant streak
Aa because he lost his case
In front o a Scottish "beak"
.
At Menie wull he pack it in
An leave here wi gweed grace?
Somehoo a dinna think so
Cos the mannie wid lose face
.
Donald o the Menie Estate
Fa's stock his teen a dip
Noo he micht be kent as
Donald o the petted lip.
.
.
.
.
©Bob Smith "The Poetry Mannie" 2014
Comments enabled – see comments box below. Note, all comments will be moderated.