By Julie Thompson.
From the moment the plague-riddled cast crawled through the audience, prompting the odd scream, and onto the stage the action was non-stop and what a spectacle – with sword swallowing, trapeze artists, contortionists, balancing acts, blood & gore, flames and pyrotechnics, a camp vampire and a band providing a rocking soundtrack that never seemed to put a foot wrong.
The Circus of Horrors began back in 1995, and this tours incarnation of Circus is dubbed London After Midnight – getting the name from a long lost film originally shot in the 20's – and is loosely based around the plague years of 1665.
Led by Doctor Haze, the show hurtled along at fast clip – at times there was so much going on it was hard to decide where to look.
Hannibal Helmurto, who once ruptured his oesophagus during his act, swallowed some serious sharp swords (ask the cucumbers) and swung a heavy lump of wood by his nose.
Captain Dan, the demon dwarf, hung a weighty cannon ball from an appendage that would make most men's eyes water and ate a light bulb. Anyone who has a Henry vacuum cleaner may never look at it the same way again after seeing what Dan does with his.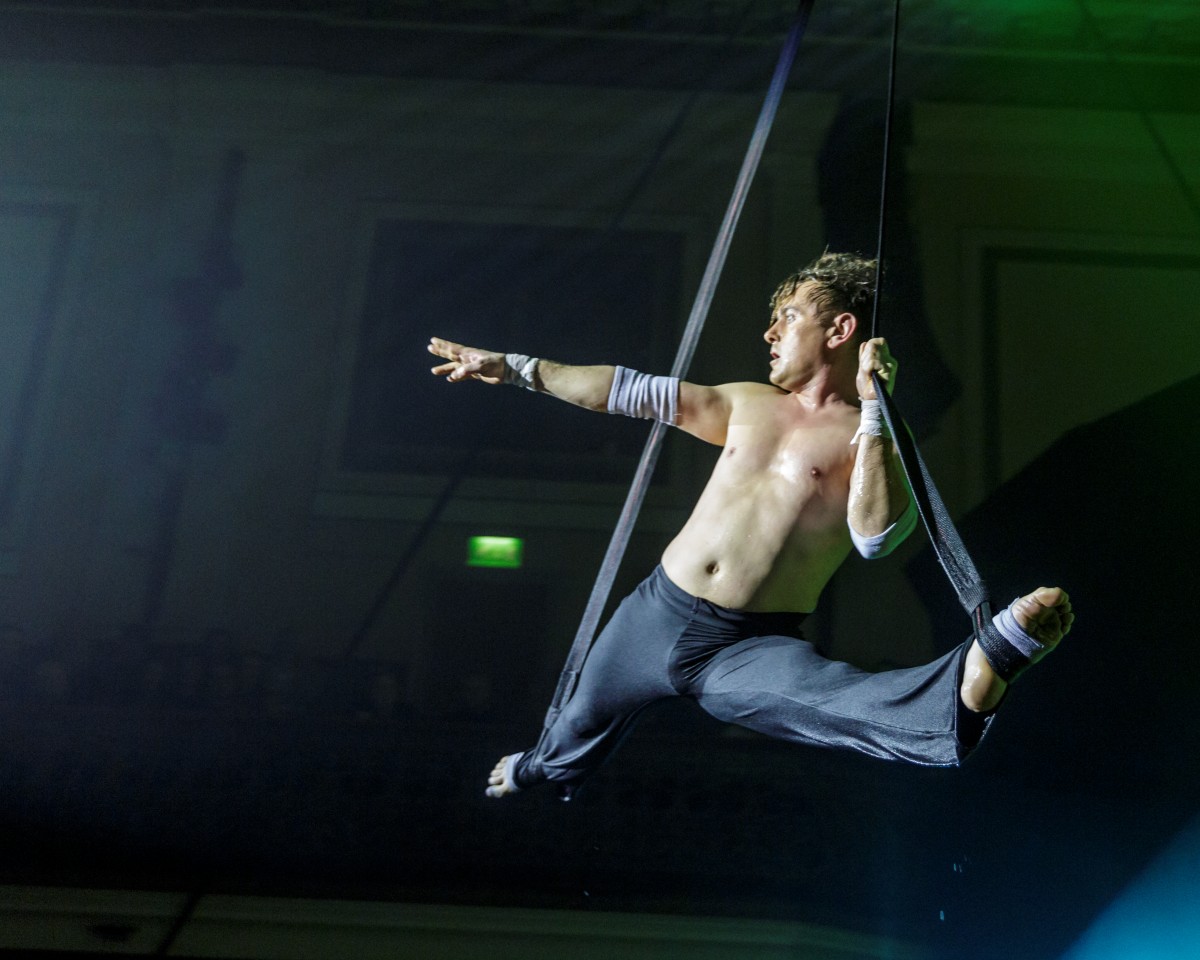 Captain Dan's segments are definitely not for the prudish – when I tell you he is touted as having the strongest cock in the world, you'll maybe get the gist.
A contortionist writhed around on a bed, exorcist like, then crawled like a crab across the floor until stunned by a crucifix and replaced on the bed – which swallowed him whole.
There was a lady in a glass jar, another was sliced in half and yet another had her throat cut (the knife slice in the neck was most realistic, I might add – I gave it a close look).
There was comedic relief in the form of a double act between a camp Dracula and Dan and between the grotesque there were some stunning acrobatic displays – with trapeze, tumbling and balancing acts.
The trapeze twins were simply stunning – totally deadpan, almost inhuman and reminding me of grown up versions of the twins from The Shining – they took to the air in a stunning combination of strength and grace.
If you sit in the front few rows expect to get wet in some way – either from water or maybe fake blood. Further back you'll maybe just get glittered by the Air Dancer, Anastasia, as she flies overhead, suspended solely by her hair.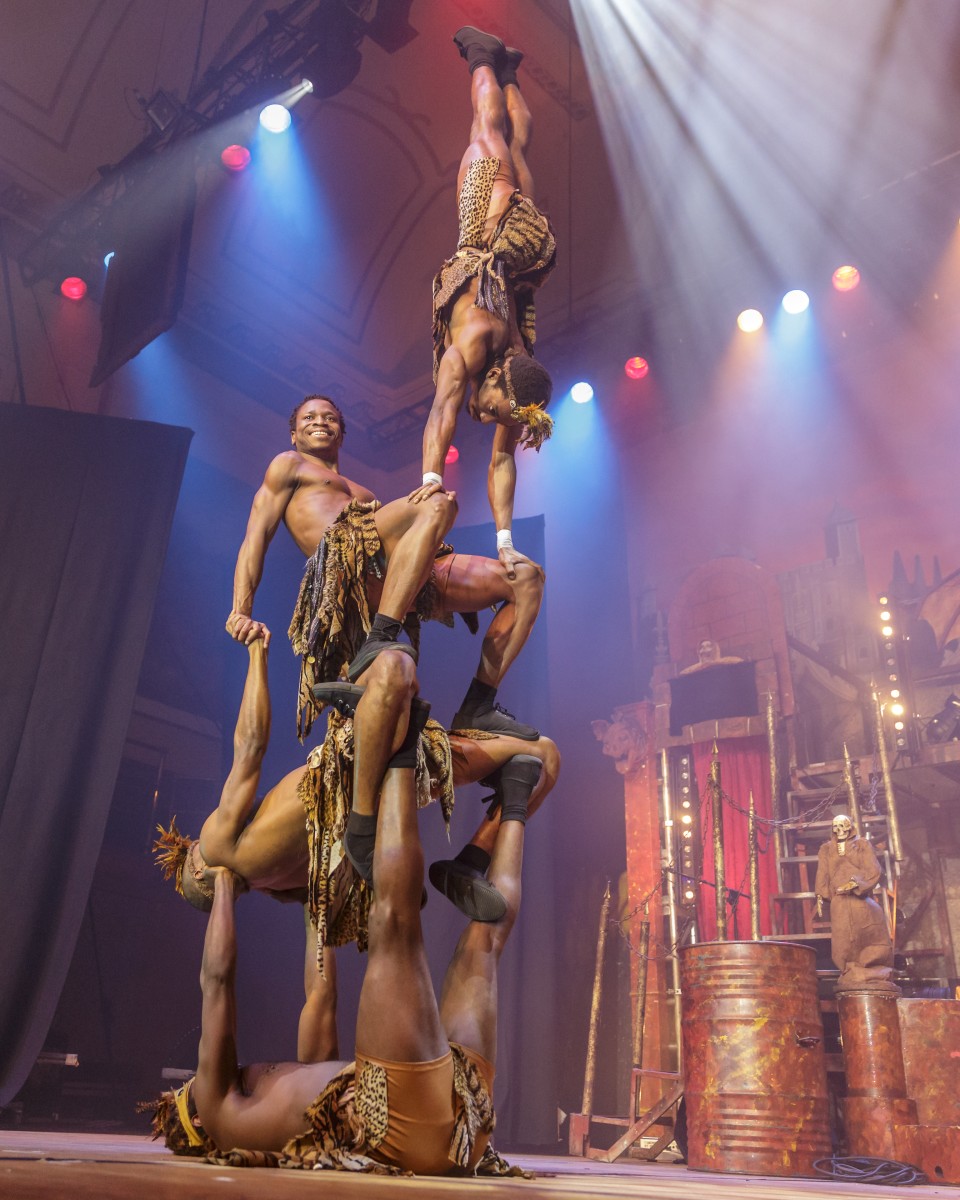 There were a couple of things I had to turn away from; one was Dan opening a beer bottle with his eye socket and the other was Hannibal inserting a 9 inch dagger into his nasal cavity – that reminded me too much of a visit I once made to the Ear Nose and Throat clinic at ARI where an object of similar length was inserted into my head via a nostril.
Nope! Not something I want to see again.
All in all, it was a very entertaining evening – just don't go along expecting anything highbrow. It's raw, lowering the tone type stuff – just my kind of thing.
When the show returns to Aberdeen, I hope I am lucky enough to get to shoot it again, this was the most fun I've had in some time.
Links:
Website: http://www.circusofhorrors.co.uk/home.html
Video trailer: http://www.youtube.com/watch?v=-DNrTJ3e5Ls
More Photos:
The Circus of Horrors:    http://flickrock.com/ladypakal/sets/
YouTube Videos:
Sword Swallower in action: http://www.youtube.com/watch?v=IyaJPfb6n7U
Dan & Capt Haze superglued hoover story: http://www.youtube.com/watch?v=kRqaDh_RKCU&feature=channel_page
 Comments enabled – see comments box below. Note, all comments will be moderated.