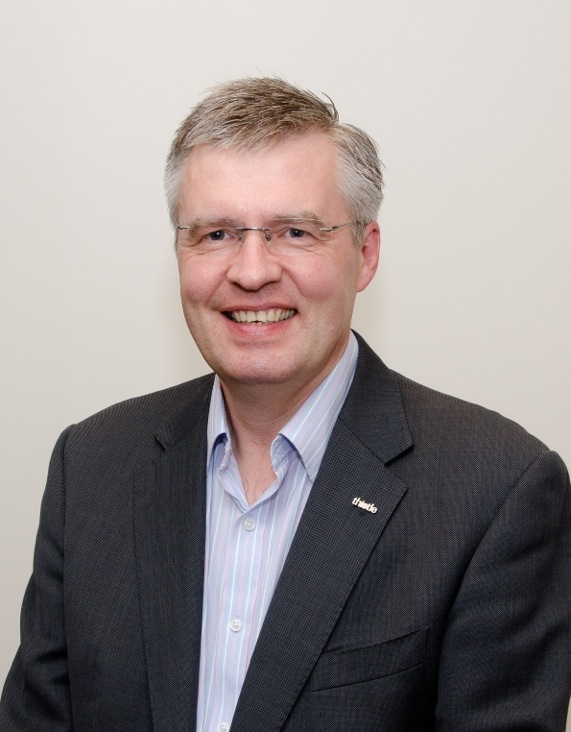 With thanks to Jennifer Kelly, Tricker PR
The area general manager of Thistle Hotels in Scotland will be heading to the United States this month, after being selected as the only Scottish hotel manager to attend a prestigious hospitality scholarship programme at a renowned Ivy League university.
Stephen Gow, who is based in Aberdeen, will attend the 11-day General Managers Programme (GMP) at Cornell University in Ithaca, New York through a scholarship awarded by the Hospitality Industry Trust (HIT).
Open only to those in senior management, the GMP aims to give delegates skills to develop their strategic thinking beyond the demands of their day-to-day operational roles within their own properties.
Stephen explains:
"As only one of three managers from the UK, I am extremely honoured to have been selected to attend the programme. Following a stringent selection process, The School of Hotel Administration has selected 32 attendees for this course; 29 international delegates, two from London and me, the only Scot.
"Cornell University has the world's leading hospitality management school and delegates travel from countries all over the world to attend this particular programme. In the last three years alone, professionals from 63 countries have taken part."
Prior to taking up his role as area general manager for the six Thistle Hotels in Scotland in October, Stephen was the general manager of the four-star Thistle Aberdeen Altens. He has previously worked in hospitality and managerial roles at venues across Scotland, is a former chairman of the Aberdeen City and Shire Hotels' Association and a founding board member of destination management organisation, VisitAberdeen.
Cornell University is the only Ivy League university in the world that offers a degree in Hotel Administration. The degree was set up in the 1920s, making it the oldest course of its kind anywhere in the world. For those who don't wish to embark on a full degree course, Cornell University created the GMP programme which gives professionals the same unparalleled standard for a shorter period of time.
Stephen continues:
"The GMP programme is aimed at management level professionals looking to really enhance their knowledge and skills. The modules cover everything from asset management, strategic marketing, managing change and financial management. It will allow me to broaden my skills and take my career to the next level.
"I hope to gain a greater insight into the future of global hotel management and in particular, leadership and change management in 21st century Britain.
"I have previously attended an 18 month programme at Henley Management College so I know how much can be gained from attending such courses. In order to be considered for selection, I had to write a short paper and deliver an hour long presentation to three HIT trustees about the future of asset management in the UK hospitality industry.
"The programme encourages attendees to move away from being specialists in one sector to being a generalist in several. The end result allows professionals to take a much broader view on strategy, management and positioning; ideal for my new role as cluster general manager for Thistle Hotels in Scotland. I look forward to passing on the information that I will learn during the programme to my colleagues across the group."
Thistle Hotels have six properties in Scotland including three four star hotels in Aberdeen; Thistle Caledonian, Thistle Aberdeen Altens and Thistle Aberdeen Airport. There are also Thistle hotels in Inverness, Glasgow and Edinburgh city centres.
Thistle hotels have a selection of restaurants and a choice of excellent health and leisure facilities, ensuring Thistle has something to offer everyone.