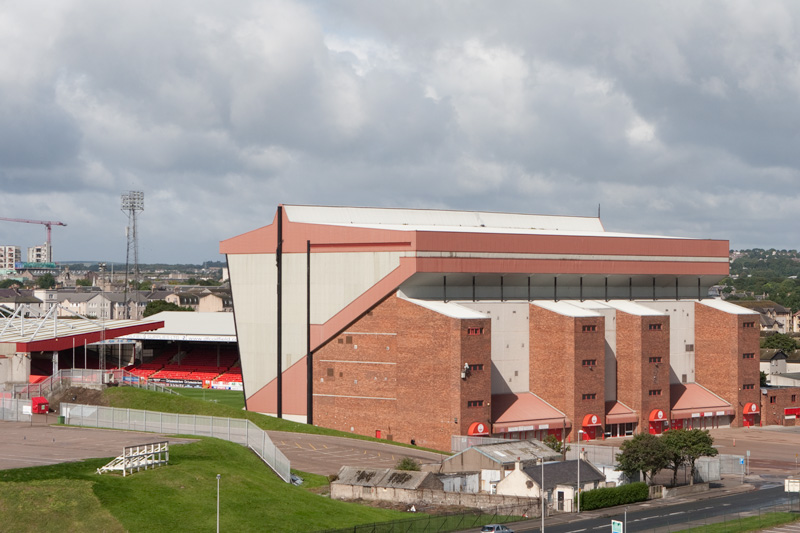 It was, at times, a scrappy victory, though a victory nonetheless, recounts Voice reporter Andrew Watson.
St Mirren were first off the block with a ball whipped in from the wing, and then turned in to beat Jamie Langfield.
Fortunately for the Dons, this was chalked off for offside.
Not too long afterwards, Scott Vernon came in with a goal, which somewhat begs the question as to why he doesn't start more often.
20 minutes into the game, keeper Langfield kicked the ball up the park to find Vernon.  The ball took an awkward bounce, befuddling the centre-backs and betwixting the keeper.  The Englishman managed to control the ball, and then bundle it into the back of the net.
1-0 Aberdeen!
Much of the remainder of the first half saw the Dandies under the cosh.  Vital interceptions were made to avoid an equaliser.
Come the second half things changed, but only slightly.  Willo Flood came off for Jonny Hayes after 54 minutes.
12 minutes later there was a corner kick opportunity which Barry Robson struck, curling inwards, defying all – and even the keeper.  Can't say I'm convinced it was deliberate, but a goal's a goal.
2-0 Aberdeen!
Robson was then substituted on the 71 minute mark, replaced by Nicky Low.  Aberdeen then made their third and final change after 86 minutes.  This was to take off Peter Pawlett, who'd done a power of work, and bring on Joe Shaughnessy.
It's definitely good that the Reds are grinding out scrappy, and I daresay sometimes flukey results like this.
Final score:  2-0.