Last week, we presented an article by Mel Kelly on the dangers of Unconventional Coal Gasification (UCG), and the possibility of this being practiced in the UK. This week, we are grateful for Mel's permission to bring you further news of the nature of investment in UCG and of who stands to gain,  or lose. This article was recently published on the open democracy site http://www.opendemocracy.net/author/mel-kelly and has not been amended for publication in Voice.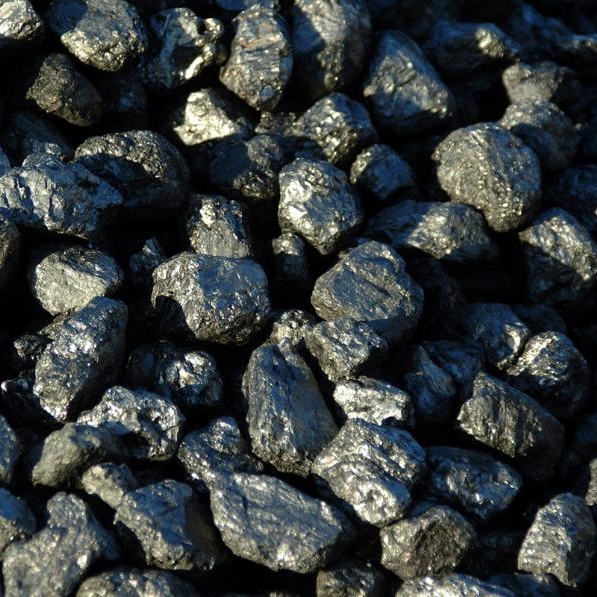 The government is giving away the rights to up to a billion tonnes of coal to a company owned by an ex-Conservative party fundraiser. Rather than filling his pockets, couldn't this revenue source be used for the public good?
The coalition government is providing a former Conservative Party fundraiser's new company with licences which secure his company the rights and interests to billions of tons of the nation's coal for UCG processing.
UCG stands for underground coal gasification – a process to drill wells to set fire to coal underground and extract the gas by-products – both onshore and offshore.
Official reports in 2009, 2011 and 2012 on UCG pilot studies in India, America and Australia resulted in major water contamination with highly toxic carcinogenic chemicals, Benzene and Toluene, (contamination which one private company covered up for 2 months) and the EU trial ending in disaster when they could not control the technology resulting in an explosion and the trial being abandoned.
Just a few weeks ago an independent scientific panel in Queensland advised the state government against the development of a UCG industry until the firms involved can demonstrate the ability to put out the underground coal fires the process creates.
Algy Cluff, the founder of one of the companies recently handed multiple UCG licenses for both onshore and offshore by the Department of Energy & Climate Change, actually stated last week the technology is not proven offshore . Yet, he is about to embark on a UCG offshore test in Scotland. And when we say offshore, this does not mean the North Sea – the test is to be carried out in the Firth of Forth.
UCG licenses are also being issued for the Thames Estuary, SwanseaBay, the Dee Estuary and the Humber Estuary – as well as the North and Irish seas – when the technology still poses risks of major contamination with UCG carcinogenic chemicals as well as explosions and subsidence.
Onshore licences have also been made available for Warwickshire, Dumfries&Galloway, Cumbria and Lincolnshire with Algy Cluff claiming the technology was "proven onshore" – despite the Queensland decision.
The people of Warwickshire and Fife are up in arms as they have only just found out about Algy Cluff's plans to burn billions of tonnes of coal underground in their area to extract gas. So who exactly is Algy Cluff and what experience does he have in UCG?
David Cameron has opened the windows of this country once again
Algy Cluff made a fortune in North Sea oil in the 1970s and has been involved in Africa since the 60's, where he had various mining interests including gold and platinum and "during his time in Zimbabwe he became a friend of the now-despised Robert Mugabe, the country's president."
He stood as a Conservative candidate in the 1966 General Election and used to own the Spectator magazine where he had former Tory Party Chairman Norman Tebbit and Francis Maude, the current Minister for the Cabinet Office and the Paymaster General, on his board of Directors. 
Cluff was the unpaid external director of fundraising for the Conservative Party, securing large donations from prominent Hong Kong businessmen until June 1993 and he also helped fund Kenneth Clarke's Tory Party leadership campaign in 2005.
Algy Cluff told Country Life magazine "he's pleased with the Coalition" and of the Labour Party he said 'I am thrilled that we've got rid of those snarling thugs, devoid of humour, manners or judgment. David Cameron has opened the windows of this country once again, and, although there are difficult times ahead, it is possible to hear the sound of laughter.'
After years abroad Algy Cluff returned to set up Cluff Natural Resources in the UK on 21st February 2012, just in time to apply for the new licences to the rights and interests in Britain's coal for projects which his Board believes could generate significant value for Cluff Natural Resources shareholders – no wonder Algy Cluff predicted the sound of laughter.
The Firth of Forth in Scotland, just one of the coalition government new UCG licensed areas for which Cluff Natural Resources has secured a UCG license, has a target to burn up to 1 billion tonnes of untapped coal.
Despite only being formed in 2012 The Cluff Natural Resources website states: "The Company currently has 100% working interest in five Deep Underground Coal Gasification ('UCG') Licences in the UK covering a total of 30,881 hectares of Carmarthenshire and the Dee Estuary, the North Wales/Merseyside border, the Firth of Forth near Kincardine, Scotland, North Cumbria and Largo Bay. Cluff Natural Resources intends to carry out a Scoping Study on the licences and identify an area for test production" using unproven technology which, it has been established, can potentially cause major contamination of groundwater with carcinogenic chemicals, cause explosions and subsidence above and below ground.
fracking is one of the processes used.
Regarding the test site in the Firth of Forth in Scotland, last week Algy Cluff made the claim to a local newspaper, to justify his forthcoming drilling, "There would be no introduction of water or chemicals, unlike fracking".
According to Science and Technology review's explanation of the UCG process "In the UCG process, injection wells are drilled into an unmined coal seam, and either air or oxygen is injected into the cavity. Water is also needed and may be pumped from the surface or may come from the surrounding rock."
The UCG Consulting website the UCG process requires "injecting oxidant and possibly steam or water to support combustion and the carbon gasification reactions". Additionally, section 14 of Shell's submission to the British Government regarding UCG states that fracking is one of the processes used.
Why is Algy Cluff so desperate to try to distance UCG from its requirement for water and fracking when everyone else in the industry is open and honest about the requirements? How is he able to claim the onshore UCG process is proven when it has run into so many problems around the world?
And why are the Tory MPs in charge of the Department of Energy and Climate Change so desperate to issue licences now, before the technology is determined to be safe? Could it be they are worried that if they wait, they will have lost the next election and the power to issue licences to private companies of their choice before the nation realises what is going on?
Should private companies be handed the rights to nation's coal reserves without the government consulting the British people? Bearing in mind that, according to a Department of Trade and Industry report, "The UK resource suitable for deep seam UCG is estimated at 17 billion tonnes, or 300 years' supply at current consumption, according to a Department of Trade & Industry report."

The government charges telecoms companies billions of pounds just to use the airwaves of Britain for their profit – so how much is the nation's 300 years worth of coal reserves worth to a country undergoing tough austerity? Rather than privatising our coal reserves to further enrich the wealthy, perhaps this source of revenue might be better used to bolster our empty public purse.
Images courtesy of Freefoto.com.
Click here for video of Mel Kelly being interviewed by Denis Campbell online – re. UCG
Comments enabled – see comments box below. Note, all comments will be moderated.