With thanks to Liam Yeats, Newly appointed Press Officer, Aberdeen City Youth Council.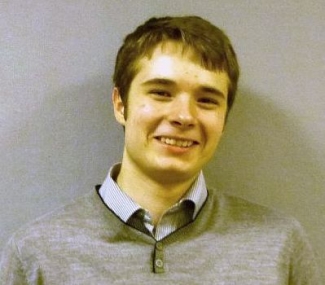 Chairman Struan King took the opportunity to look back on the previous two years of Aberdeen City Youth Council (ACYC) as it announced that its new office bearers.
"I would like to take this opportunity to thank the outgoing officers who have done an amazing job and wish them all the best for the future.
"The Youth Council has come on leaps and bounds over the last two years and as an organisation will be looking to continue making a positive impact in our city."
The full team comprises:
Chairman: Struan King ( Pictured above, Studying in the Oil & Gas Sector)
Vice-Chair: Dainius Balcytis (University of Aberdeen)
Secretary: Taylor Legge (S5, Oldmachar Academy)
Press Officer: Liam Yeats (S6, Northfield Academy)
Treasurer: Piotr Teodorowski (University of Aberdeen)
Recruitment Officer: Scott Bremner (University of Aberdeen)
Equality and Diversity Officer: Shelly Butler.
The Chairman added:
"The Youth Council has become a stronger organisation and we have a really enthusiastic team. Right now we are planning our activities for the months ahead.
"Next year will be one of the biggest years for young people in Scotland. With the Independence referendum and votes at 16 it is clear the Aberdeen City Youth Council will have a big role to play in engaging, informing and campaigning for the Youth Voice."
The ACYC is currently discussing the content of its 2013-14 annual campaign and looking to hold a city youth consultation to form the basis of its manifesto and campaigning over the next two years.
The new team is looking forward to working with the six local Members of the Scottish Youth Parliament (MSYPs),
Struan King and Michael Hutchinson (Aberdeen Central),
Jamie Ross and Braden Davy (Aberdeen Donside), and
Kris Chapman and Megan Lukins (Aberdeen South and North Kincardine).
ACYC welcomed Christian Allard, Regional MSP for NE Scotland to its most recent meeting in July. There were two motions discussed, the first of which looked at whether or not payday loans were having a devastating effect on the most vulnerable in society. The second looked at whether or not Aberdeen City Council should supply all meat from Aberdeen and the surrounding areas.
Aberdeen City Youth Council meets on the last Tuesday of every month