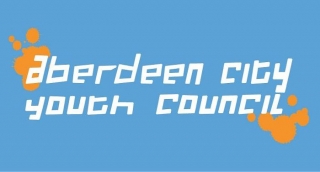 With thanks to
Kenneth Watt.
The Aberdeen City Youth Council is calling for young people interested in making a difference to register their interest in standing in the elections to the Scottish Youth Parliament which are being held in March this year.
Holding office as an MSYP (Member of the Scottish Youth Parliament) lasts for two years and involves four sittings a year on top of around five hours per week of voluntary work in the member's constituency.
Constituencies mirror those of the Scottish Parliament and there are currently six MSYPS in Aberdeen namely Justin Rheiner (23) and Chris Cromar (18) for Donside, Megan Lukins (18) and Kris Chapman (24) for South and North Kincardine, and Ashleigh O'Connor-Hanlon (18) and Barry Black (17) for Central.
Registration for 14 – 25 year-olds to stand for election as an MSYP is open until end of January and advice on this can be sought from the Aberdeen City Youth Council (ACYC), who will run the elections.   All MSYPs are obliged to be members of ACYC as part of their position.
Barry Black, who is chair of the youth council as well as Convenor of the Social Justice Committee of the SYP, said:
"It's a really rewarding group to be a part of.  It builds confidence, lets you work with many different individuals and spend two years choosing how you want to help your area.
"I've thoroughly enjoyed the past two years I've spent on the SYP and hope that young people in the North East will get involved.
"Whether you like holding representatives to account or want to have more of a say about the issues that affect Aberdeen, the Scottish Youth Parliament has the expertise and support to help you do it."