Voice's Old Susannah takes a look over the past week's events in the 'Deen and beyond. By Suzanne Kelly.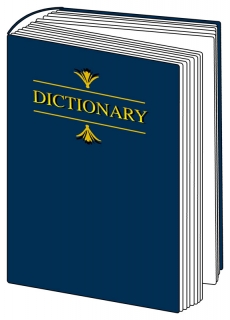 Tally Ho!  As St Valentine's Day approaches, love is well and truly in the air.  Either that, or the wind has changed direction and is blowing across the sewage plant.
Another vibrant and dynamic week passed in the Deen; I saw the excellent comedy improv troupe Wildly Unprepared at their usual free show at the Belmont; I hope to catch up with them soon to write about them in more depth.
I quite enjoyed the audience participation part of it.
I've been to a few restaurants and bars as well; of course including the usual stop at BrewDog.  Particularly delicious drinks at the moment are the collaboration 'Catherine's Pony' and guest, 'The Eight Ball.'
I decided it would be a good idea to reintroduce the word 'journal' to the title of my column this week; there seems to be a few people on Facebook who are scandalised that this little satirical diary column should include details of what I get up to, or what I like.
I am of course the first columnist in history to write a diary applauding places, people and products.  Unless you count Samuel Pepys, Julie Burchill, and even the Evening Express's very own Cat Cubie.  I did try staying home and not seeing people, but for some reason, I wound up getting less story leads that way, and it made for even less exciting reading than my normal column.
Some others are apoplectic that I should mention BrewDog.  I promise to try to stop forcing people to read this column and I will no longer make people drink craft beer.   Just for the record, I first disclosed my massive (£95) shareholding in the company only recently.  September 2011 to be exact.  But in the interests of fairness, I will make a point of including other excellent products and services going forward.
I am still rather cross with my postman; I never did receive my invite to the wedding of the decade.  Mistress Bates and her Master (ie Trump's VP and the P&J's editor) never got the wedding gifts I'd painstakingly sourced for them, and I never got to wear my new hat.
As well as a case of Donald Trump brand water and a fetching Donald Trump necktie (made in China), perfect for the editor who has everything, I'd some other great gifts lined up:-
1.  Padded check shirt (only £19.99 or buy any two for £29.99). I'd arranged his and hers fleece-lined shirts, perfect for casual wear when working outdoors.  I can picture the happy couple now, perhaps hand in hand at the Balmedie dunes, watching the 'fantastic' progress made repairing the eroded course, or overseeing security guards chasing ramblers and locals around.
2.  Steam-O-Power – with which they would have been able to 'say goodbye to ironing and eliminate wrinkles fast.'  I foresee that they happy couple just might have a few wrinkles to iron out.  Anyway, 'Steam-O-Power was a steal at £29.95.
It included a trouser crease attachment (perfect for looking your best for visiting billionaires and Scottish Government ministers, or cutting a figure at PCC enquiries).  A brush and measuring cup were also included (at no extra cost!  Result!) – handy for giving people the brush-off, or for measuring out Donald Trump water.
3.  Wrinkle cream – guaranteed to fix your laughter and worry lines.  Never mind the old-fashioned concept that 'beauty is as beauty does.'  Sometimes life's little stresses and strains can cause – heaven forbid! – the odd wrinkle.  A beauty queen can't be too careful, you know.  I'm sure that there would only have been laughter lines to be corrected, as what could possibly worry Mrs Bates?
Now that you've read about these great buys in the Old Susannah column, clearly there will be a stampede to the shops to try and find these great products since I've mentioned them.  Well, you needn't look any further than the last few issues of the Press & Journal, for these are all P&J products, offered exclusively to readers by post.
The promises made for the effectiveness of the wrinkle cream are, I am certain as reliable as anything else in the paper.  I quite like the fact they are diversifying, but I can't imagine why they would need to.  I did try and find a stain remover, but alas no such luck.   This might explain a few lingering stains indeed.
Well, with Valentine's Day upon us, romantic gifts from roses and champagne to teddy bears and silk teddies, check flannel-lined shirts and wrinkle steamers are flying off shop shelves.  Here then are some timely terms for this celebration of love.
Engagement: (Eng. 1.  noun – two people contracted to marry each other; 2.  Mod Eng. verb – to interact)
Traditionally, engagements are announced and details posted in newspapers or church bulletins; the happy couples are usually so proud of their pending nuptials that they want to shout it from the rooftops.  Then again, some tend to want to keep things quiet.
Marriage: (Eng. noun) a legally-binding partnership with another person, whether of the same sex or not.
The ConDems have ConFounded everyone by voting to allow two people of the same sex to marry one another.  Don't worry, there is no sign this development will happen in Scotland any time soon.
Two people can't be in love if they are of the same sex, as any morally-correct person can tell you.  Come back Mary Whitehouse – you were right all along!  Same-sex couples for some reason wanted and now have the same legal and economic rights as straight people.
In the old days, if one partner in a same-sex union fell seriously ill, the other was left out of medical decisions, funeral decisions, and of course inheriting, even being thrown out of what was once their home in favour of the morally-superior heterosexual relatives of the deceased.
Still, if people will go against God and have a same-sex partnership, what do they expect.  We know God is against gay unions, because in the bible it says 'love one another' and because there are lots of right wing people with guns and bibles who say they know what God wants.  That's good enough for me.
To recap – a socially-acceptable marriage is when a good looking woman (like a beauty queen for instance) marries a man with lots of money (like a newspaper editor).  This is the only kind of marriage that really works.
But sadly, even for morally-upright, god-fearing conservative people, marriages don't always end well….
Divorce: (Eng. verb) To dissolve a marriage partnership.
It is with tears in my eyes that I see the spectacle of Chris Huhne's family woes unfold in the press.  I could be wrong, but his wife seems just a little upset, and his son has hinted on social media that not all is well in this once happy home.
This humble politician, former cabinet member, and LibDem leading light, got into a teeny tiny bit of legal trouble, and this had a knock-on effect on his family.  The poor man was caught by a speed camera, and most nobly, his lovely, loving wife agreed to sayit was  she who was at the wheel, Chris thus avoiding a few more points on his license and avoiding scandal.
I wonder how the scandal-avoiding scheme is working out for him.
Vicky Pryce (who doesn't seem to want to be known as the ex Mrs Huhne for some reason)  has been charged with perverting the course of justice by taking the blame for the offence.  Somehow, the idea of spending a few months in Holloway to protect her husband's sterling reputation seems to have soured the love.
Reading between the lines, or more accurately reading between the tweets and posts, his son is not taking the dissolution of his parents' marriage very well.  Young Huhne has written to his dad:-
"I hate you, so f*** off"
"you are the most ghastly man I have ever known"
"don't contact me again.  You make me feel sick."
Even the Great Donald has been divorced; if memory serves, his subsequent wives coincidentally tended to be younger and physically prettier than their predecessors.  Everyone likes the sight of a perfect May to December couple; knowing they got together for spiritual and emotional reasons which have nothing to do with power, vanity, or greed.
It is only fair that a rich man should have a young and pretty woman on his arm, isn't it?  (Older rich women take note:  society tells you 'don't even think about it.).
Even the seemingly innocent newlyweds Sarah and Damian had each been married before. I guess it is normal for two people thrown together by common interests to fall in love.   Let's hope they have now found lasting happiness; we do know that they work very well together indeed.
Sarah's dad, councillor Tom Malone coincidentally shares her employer's dislike of wind farms, having voted against all 6 applications which came in front of him.  How very like-minded they all seem to be.  I can practically feel a surge of warmth when I think of them all.  Then again, I think it's just that my checked flannel-lined shirt is too warm.
I'm just trying to remind myself of all the great reasons same-sex marriages shouldn't be allowed and that heterosexual marriages like Mr & Mrs Huhne are the way to go.  Once I make this list, I'll get back to you.  However, I wouldn't hold your breath.
Comments enabled – see comments box below. Note, all comments will be moderated.