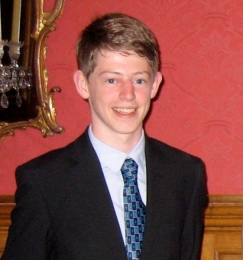 City youth councillor
Kenneth Watt
says young people 'are engaged' after MSP faces Twitter backlash on proposed curfew for young drivers.
Watt, 18, Press Officer of the Aberdeen City Youth Council, has said that young people in the north east are engaging in local politics following a national backlash from young drivers on Twitter.
This comes after the youth group condemned proposals from a local MSP who proposed a curfew on driving hours for 17-25 year-olds.
Mark McDonald MSP has faced criticism from the youngest councillor in Scotland, Glasgow Cllr Austin Sheridan, said:
"I agree the insurance for young people is crazy. I don't think age restriction is the solution though."  
Certainly not something I will be supporting. I can be a councillor but restricted on when I can drive?" (https://twitter.com/ASheridanSNP)
Kenneth said:
"Following extensive coverage of our criticism of Mark's proposals, it was encouraging to see so many young people taking to Twitter to voice their opinions."
"This is proof that youngsters are involved in politics, and I think that Twitter and Facebook are ideal platforms for elected members and their electorate to talk together about policy."
Last month, Mr McDonald recommended a curfew on 17-25 year-old drivers as well as a zero-alcohol limit, which youth councillors considered as ageist. Barry Black MSYP (chair), Struan King (vice chair) and Kenneth sent a letter to Mr McDonald on the 3rd January, as well as Kris Chapman MSYP who openly criticised the MSP.
Kenneth added:
"The public response to Mark's curfew idea has been significant. Everyone is in favour of better road safety tactics, but a curfew is not what is needed. That is simply trying to criminalise under-25 drivers. The logistics of policing such a policy have not been considered, especially with savage cuts to the justice system being pushed through by the Scottish government."
"Hopefully Mark is picking up on the substantial points being made to him on Twitter and the youth council will relay these to him at our extraordinary meeting with the MSP later this month."