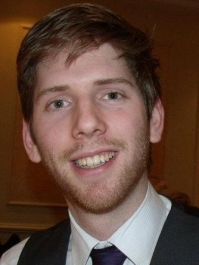 With thanks to  
Kenneth Watt.
Kris Chapman, MSYP for Aberdeen South and North Kincardine has raised numerous concerns over a North East Scotland MSP's policy which, he says, appears to be aimed at penalising younger drivers.
Mr Chapman highlights that, according Grampian Police, research shows that 'Young Drivers' are the holders of only around 10% of all UK driving licences.
In the North East, between 2004 and 2009, the average number of those killed was 44 per year, and the number of those seriously injured was 293.  Of that total number, 66% were over the age of 25 and accounted for the majority of the road deaths in the region.
Kris said:
"I encourage Mark McDonald's work to encourage road safety, but if he really wants to go down the road to better drivers of all age groups, I suggest he makes more of an effort to improve education and less of what seems to be an ill-thought-out attempt to criminalise younger drivers.
"What I have already been highlighting to Scottish Youth Parliament colleagues is the great work that Safe Drive Stay Alive does as a road safety campaign in the North East.
"We need to look at a much more controlled introduction to driving, like we have for motorcyclists who have to go through several stages before being permitted to drive.  The way to improve safety is to educate drivers of all ages, not punish them.
"It appears to me – and many of my colleagues – that Mr McDonald is aiming to just criminalise younger drivers.
"The Youth Council has invited Mr McDonald to attend our meeting this month to answer questions on his policy as we feel it is of great concern to us.  I hope he can come along to clarify his points.
"Before I can start to take his points on board I need to understand how curfews and bans would be enforced, paid for and implemented, especially with the savage cuts police forces are currently suffering from the Scottish Government."