Voice's Old Susannah takes a look over the past week's events in the 'Deen and beyond. By Suzanne Kelly.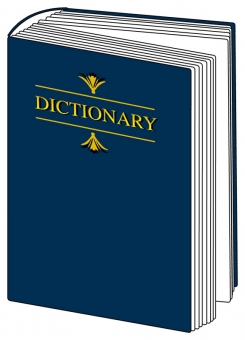 Happy 2013 and Tally Ho! Revellers gathered in Stonehaven for the annual fire festival to ward off evil spirits; in related news, it is thought developer Stewart Milne was not in attendance.
Sadly, it seems his companies were unable to provide a Christmas tree for their Stonehaven development. No doubt schools and infrastructure will prove easier to deliver.
Crowds also gathered in Aberdeen for a fireworks display (which was not great for the wildlife by the way) around Union Terrace Gardens.
The masked ball, the Jubilee tea party, the previous year's Christmas party and fireworks…  you could be forgiven for thinking UTG is able to be a focal point without even having a granite web.
Christmas is the season to be grateful for what you have and for performing acts of charity.  It might have been blowing a gale, but Feed the Deen managed to hand out warm clothes and serve a hot lunch at Café 52 before Christmas. 
Some generous people who didn't know about the event in advance promptly went to the shops and returned with brand new goods for Aberdeen's poor and homeless.
Still, a solution to local poverty seems to be at hand. No, not any local billionaire philanthropists helping out, but instead a sympathetic plan to make begging illegal.
As ever, in order to punish one or two 'professional' beggars, the idea seems to be to outlaw begging altogether. Aside from the professionals, other people go into the begging line of fundraising for the glamour and excitement. Alcoholics, runaway children, people with mental health issues, people who have been made poor should all be penalised.
Surely we have plenty of easy-to-access support programmes? Look at how well ATOS is treating people with special needs and abilities.
New estimates suggest that over 400 Scots could face bankruptcy each week in 2013 (but not bankers, obviously).  We've done a great job of hiding child poverty – no doubt we can make half the population invisible as well when homelessness increases. However, we can't have poor people spoiling a day's shopping for the rich, who might have to think about poverty when they see begging.
I like this idea of penalising beggars; we could get them to pay fines if caught – another revenue source for us. Result!
Speaking of charity, there is no word yet on when Africa will receive its £50,000,000 from the Wood Family Trust
Not only is this a great ploy which goes hand-in-hand with the season of giving, but this mentality of penalising all in order to stop a minority of wrongdoers has some other great applications elsewhere. For instance, intrepid police officer David Hamilton, (secretary of the Tayside branch of the Scottish Police Federation), has suggested callers pay 50p to report emergencies to stop misuse of the service.
I can't think of any problem with that scheme, can you?  We could give it a trial for a bit, and then introduce a specific tariff for the kind of crime being reported – £0.50 for suspected burglaries, £1.00 for street robbery, £3.00 per assault and so on.
Old Susannah had to make a 999 call just before Christmas  concerning a car incident (details can't be disclosed as yet). Clearly I should have been charged for helping the person(s) involved. Next time I'll ask the victim I'm trying to help for some money first. I'm no businessperson – I should have asked them to refund the cost of the mobile phone calls I made, too.
Speaking of charity, there is no word yet on when Africa will receive its £50,000,000 from the Wood Family Trust.   However, the last WFT accounts show the Trust had an income of £29,000,000.  Their expenditure was some £2,355,000.
Old Susannah is still trying to get her head around how getting Rwanda's plantation owners to grow more tea adds up to a charitable act. Is taking more land away from the very limited agricultural land available an act of charity? Are rainforests cleared to grow this charity tea? Are the people actually going to benefit and not the land owners once this scheme lifts off?
Perhaps some of the WFT staff, paid over £400,000 last year could enlighten me.  When they do, I'll share the good news with you. However, it's a little too complex for me to understand just now, just as I can't understand why the Trustees (i.e. the Wood Family) seem to believe that it would
"…be operationally sensitive to disclose any further remuneration information in respect of these individuals [people getting pensions from the WFT, that is]."  
Well, charity does begin at home. I'm sure it's all for the betterment of Africa's poor, and if it involves the destruction of unique, crucial wildlife habitat, then we're just exporting the Aberdeen philosophy of green space management to Rwanda.
Concerning our remaining green spaces and animals, anti-deer, pro-forest lobby (aka Scottish Natural Heritage) have put out a new report on the evils of deer.
They believe shooting and culling are the answers, or deer might eat trees
It has a great big list of reference documents, so it must be accurate (even if there are no footnotes so you can't tell what sources support which claims). They give guesses for the number of deer/car incidents in Europe (very high indeed); and they believe that eco-tourism is overestimated especially when it comes to deer.
They believe shooting and culling are the answers, or deer might eat trees. How Scotland ever managed without SNH and these reports is anyone's guess. Obviously every tree seedling should always reach maturity and not be part of the food chain whatsoever – like it's always been.
I'll read this great report and will let you know what I think of it later. It is clear SNH loves forests. It is not clear how it feels about less important issues such as meadows, SSSIs, SACs and so on.
Judging from comments on the last Old Susannah column and comments made about SSSIs, it seems that a little refresher course on Scotland's natural heritage is in order. Some people think these are empty terms, and how right they are. We have things in Scotland which are not found anywhere else, and I don't just mean Aileen Malone and shopping malls.
We have great landscapes, marine environments and forests – all ripe for making lots of dosh right now.
The SNH, guardians of our Natural Heritage and of our right to blast animals with guns, are responsible for our natural landscapes. Let's see what protection is given to our environment, built and natural, and what it means in practice by way of a few definitions.
SSSI (Examples:  Menie, Nigg Bay): (Eng. Abbreviation) A Site of Special Scientific Interest, a recognised designation with legal implications.
In the words of England's Friends of Richmond Park,
"Sites of Special Scientific Interest (SSSIs) are the country's very best wildlife and geological sites. They support plants and animals that find it more difficult to survive in the wider countryside where they are often under pressure from development, pollution, climate change and unsustainable land management.
"SSSIs need active management to maintain their conservation interest, and it is illegal to carry out certain potentially damaging operations on a SSSI without consent from the Department for Environment, Food and Rural Affairs, or reasonable excuse" – Marilyn Mason.
SSSIs,_NNR,_SAC_-_what_do_they_mean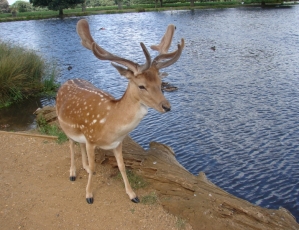 Richmond Park is arguably London's largest parkland. It is vastly underused, of course. People come from around the world to look at the famous Richmond deer herd which lives in it, and they don't even want to shoot them.
There is no web. Ancient trees which could be used for outdoor theatre seating or just cut down to plant new trees are left to stand doing nothing more than cleaning the air. I will suggest the Friends of Richmond Park contact Aileen Malone and Ian Tallboys for suggestions on making Richmond Park more like Tullos Hill.
Balmedie was a SSSI. It had this island's one and only moving sand dune system and associated flora and fauna. This was not to be changed or damaged per the law covering this highest of all environmental designations.
Therefore, Alex Salmond over-rode Aberdeenshire's sovereignty, and told his (then) pal Donald Trump to do as he pleased. No doubt those promised 6,000 jobs for local area residents will be advertised in a day or two. Still, Trump is helping to feed the poor. A sandwich and a few drinks can be had at the course for less than £100! (£85).
Bad news: it seems Mother Nature is not as keen on the golf course as she is on the former ancient SSSI. The weather seems to be undoing some of Mr Trump's great work, and that would be a shame.
Likewise there are two SSSIs at Nigg Bay. Naturally this means the Harbour Board should be allowed to extend into it for industrial marine purposes. Torry's old fishermen's cottages were sacrificed for the current harbour many years ago.
Kate Dean later gave us the lovely sewage plant. Torry was later coaxed into selling coastal lands it owned to help ACC out. Let's just get rid of the only remaining unspoilt Torry coast and its SSI status (which in part was to do with some boring old geology unique to us with historical importance, not to mention the wildlife).
Once green space is given over to industry, it is virtually lost as green space forever
Benefits will include increased lorries through Torry, more pollution, and no doubt 'jobs creation' (even though we don't have bad unemployment figures). I for one am getting bored of living in a suburban area with a nice coastline – I want more industry.
Air pollution levels near the existing harbour are, by the Council's own reporting, below European standards for clean air and have been for some time. This is due in part to the road traffic (much of which is directly connected to the harbour).
There is also the lovely pollution from the ships themselves; if you don't believe me, take a stroll near the Moorings next time a ship is belching black, oily smoke into the air. It will save you the expense of buying cigarettes.
Once green space is given over to industry, it is virtually lost as green space forever, so you don't have to worry about environmentalists and evil tree-chomping deer any more. Green space might be good for our lungs, our health in general, our wildlife, absorption of excess rainwater, and so on. Still, economic prosperity trumps all. Let's keep building.
SAC (Examples:  Loirston Loch, Dee River area): (Eng. Abbreviation) A Special Area of Conservation, legally protected status attached to an area.
Here is what Ms Mason has to say about SACs:
"SACs have been given special protection under the European Union's Habitats Directive in order to provide increased protection to a variety of wild animals, plants and habitats, as part of global efforts to conserve the world's biodiversity.  The effect of all these impressive designations on visitors is that they must not do anything that would damage the Park's wildlife… Despite the restrictions, it should be a matter for local pride that we have such an important and beautiful natural habitat here on our doorstep."
Proud to have important and beautiful natural habitats on our doorstep? Clearly Ms Mason's not from around here.
The best use for SACs is development, which the previous Aberdeen City Council's Kate Dean was pleased to approve left, right and centre. She saw no reason to prevent Stewart Milne from building a 21,000 seat stadium for his club (where the average attendance is ever so slightly lower than 21,000 – about 50% lower) over an under-used bit of land.
We might have lost a few endangered species and some more fresh air in the process of increasing our urban sprawl, but we would have had another football pitch. The new stadium supporters said that they were creating wildlife corridors. If you count taking a vast wildlife area and turning it into a small corridor surrounded by industrial area, then indeed they were.
As you might  recall, 100% of the fans were in favour of going out-of-town to watch AFC play, even if there was not going to be enough parking for them.  My favourite part was the fleet of 80 buses which were going to take fans from the town centre to Loirston in fifteen minutes' time. Sure, that was always going to work. Hopefully we can put up a factory or something there soon.
Clean air, clean water, enough green space for people and wildlife to enjoy – best leave that sort of thing for the next generation to work out. We have concrete to pour, identikit houses to stick up, and money to make.
Common Good Land: (compound Eng. noun) an area of ground owned jointly by the population of an area, often left in trust or deeded to the public.
No less a person than Robert the Bruce left common good land to us in the form of  Union Terrace Gardens. This was an amazing example of foresight. He must have known that ACSEF could have made some money out of it, and that Ian Wood's statue could have stood proudly and deservedly alongside statues of The Bruce. Why build on boring brown field sites and bring them back into use, when VAT-free land is ripe for the taking?
SSSIs, SACs – clearly all these designations are protected by our national bastion of environmental soundness, the SNH, operating free from any politics or special interest group pressures. SNH said yes to Loirston, they said yes to Trump at Balmedie and they said yes to changing Tullos from a meadow into the luxurious forest we now have. Let's see how else they plan to protect us in the future.
Next week – more definitions, and a 2012 review
 Comments enabled – see comments box below. Note, all comments will be moderated.