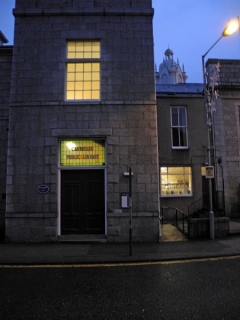 In the second of a new series of topical commentaries, Duncan Harley reflects on Life, the Universe and Everything. A sideways look at the world and its foibles.
Carnegie Libraries
Scotland has a tradition of public education second to none and libraries have been at the forefront of the disbursement of knowledge since the establishment of the Leadhills Miners Reading Society in Lanarkshire.
Founded in 1741, it is the oldest subscription library in the British Isles.
Research by The Carnegie UK Trust in 2012 shows that Scots still love libraries, with over three-quarters believing they are either very important or essential to their community, with 61% reporting having used a library at least once in the last year – a higher figure than any other part of the UK.
The Trust is one of over twenty foundations established by Andrew Carnegie in the 19th Century and almost certainly funded a local library near you.
The name of the game was:
"improvement of the well-being of the masses of the people of Great Britain and Ireland by such means as are embraced within the meaning of the word charitable and which the Trustees may, from time to time, select as best fitted from age to age for securing these purposes, remembering that new needs are constantly arising as the masses advance".
The result was a massive step forward in the emancipation of the working folk of Scotland.
This image above is of Inverurie's Andrew Carnegie Library.  Built in 1911 as an addition to the rather striking Italian style 1863 Town Hall, it has a rather functional and even stern appearance. This was I am sure down to the architect, one Harbourne Maclennan, who seemingly was a specialist in designing papermaking factories, including those in Culter, Stoneywood and Woodside in Aberdeen.
Mind you, in many ways it is quite apt a designer of the means of producing paper should be instrumental in the experience of the end user.
"Titanic sinks, North East Man Loses Pound in Broad Street"
On Saturday I purchased the Independent and the Guardian at a cost of £3.90. Somewhat unusually, I even took a peek at the Sun and the Mail but I would try to avoid the Sunday Post the next morning, which is quite easy since it only has made-up news no one would believe anyway.
Billed on its website as:
"a colourful, upbeat paper, with pages packed with news, views and features of a particularly Scottish flavour and part of Scotland's culture for many years, successfully retaining the best of the old with the zest of the new".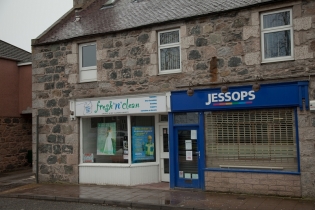 I feel quite dizzy when confronted with a copy. Recent front page headlines include
"Esther Blasts Savile Probe"
and a
"Free Photo Print For Every Reader"
.
The victims of Savile and 1370 redundant Jessops staff members will no doubt be very amused.
I digress. I bought the newspapers because I am a voyeur of all things odd. We all are to some extent, I think.
Folk used to turn up at public hangings in Aberdeen city centre. The condemned person would be forced to walk out of the townhouse windows onto the scaffold, make a wee speech in front of the assembled crowd, then hanged for all to view. There are many contemporary accounts of such judicial killings in the book Hangman's Brae by Norman Adams, which I highly recommend.
One is a somewhat heart-rending recount of the execution of Kate Humphrey in 1830. Convicted of the murder of her husband, her last words were:
"I die innocent, I loved my husband, I love my life, Jesus Christ have mercy on my soul."
Upon which her body dropped. It took six minutes for her to die and afterwards her corpse was transported to Edinburgh to be dissected at Dr Alexander Munro's dissecting rooms. A sad end, indeed, but good reading if you like that sort of stuff!
I have to report, however, that I am so far unable to read about that Savile man in my newspapers of choice. It's not because I am a coward or a wimp. It's not because I cannot face the issues. It's not because the issues are unimportant.
In fact, it's the opposite.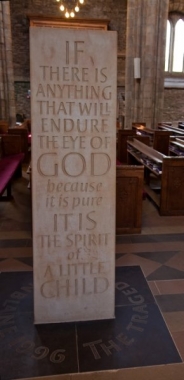 When that man in Dunblane, whose name should never be mentioned, murdered all those children a few years ago, the site of the atrocity was demolished, the law in Scotland was changed to prohibit the ownership of guns without good cause and the press focused mainly not upon the perpetrator but on the victims and the need for change. Rightly so, in my opinion.
In the case of Savile, the reporting often seems to be sensational in the extreme and directed purely towards the selling of newspapers at the expense of good, unbiased articles. The victims seem to have been somewhat sidelined.
I sincerely hope those who suffered at Savile's hands can have closure on what is an horrific situation. The press, however – including that newspaper we all like and love in the North East, which carried "Savile Victim in Aberdeen" as a front page headline – should back off and show some respect.
That headline seemed to be proclaiming that Aberdeen was not going to be left out of the scandal.
The oddest thing about Savile is that for decades he was known by many in power to be a rapist, paedophile and sex offender, yet they did nothing much about it until after his death.
Reminds me of Ronnie and Reggie Kray, somehow. Actresses, bishops and even policemen loved to have their photographs taken with the jolly pair. They kept order in the East End of London, after all, and most importantly, they loved their old mum.
Mind you, they did have an unfortunate habit of nailing folk to coffee tables to convince them of their errant ways.
Comments enabled – see comments box below. Note, all comments will be moderated.