Aberdeen Scottish Palestine Solidarity Campaign (AbSPSC) has organised an evening of protest/political tunes and poetry to help fundraise for the Plant-a-Tree in Palestine project. With thanks to Mike Martin.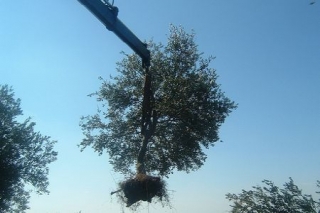 Thousands of Palestinian families in the West Bank are being displaced, losing their land to make way for illegal settlers supported by the Israeli state.
Tens of thousands of olive trees have been destroyed in the process, many of which have been cared for by the same Palestinian families for generations.
The Plant-a-Tree in Palestine project seeks to assist Palestinians in their struggle to rebuild their livelihoods by providing the means to plant trees indigenous to Palestine's natural environment and agricultural life.
Plant-a-Tree in Palestine is a joint project between the Middle East Children's Alliance, the Palestinian Grassroots Anti-Apartheid Wall Campaign (Stop the Wall) and the Palestinian Farmers Union
The evening will feature the music of Mark Ayling, Simon Gall and Maze McPunklet as well as the poetry of the marvellous Hilda Meers!
Entry: £6 – and for an additional £6 you will also receive a certificate to say you've donated a tree to Palestine.
Thursday 13th December
From 7:30pm
Cellar 35
Rosemount Viaduct
Aberdeen