With thanks to Dave Macdermid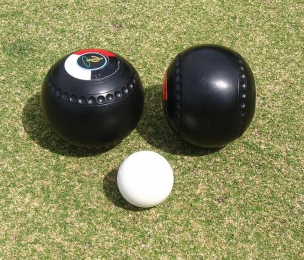 The weather was the only winner at the Scottish Disability Sport Lawn Bowls Championships at Westburn Park.
Supported by Sport Aberdeen and Aberdeen Disability Sport, the event has been coming to Aberdeen for over 20 years, with all of the 70 entrants having qualified for the National Championships via regional championships over the summer and travelling from all over Scotland to take part.
Although not a Paralympic sport, bowls will be part of the Para Sport programme at the Glasgow 2014 Commonwealth Games and many of the hopefuls for the Scottish team were present to make the most of top class play.
During the first session there were some outstanding matches and the teams from Lothian, Fife and Aberdeen were looking especially strong.  Players were competing in sections for wheelchair users, visually impaired bowlers, ambulant bowlers with a physical disability and bowlers with a learning disability and, as the competition reached the quarter final stages, a long torrential downpour stopped play for the day.
Disappointingly, the rain kept falling and the games could not resume, resulting in the 2011 Championship Winners retaining their titles for another year until the bowlers convene in Aberdeen for the 2013 Scottish Disability Sport National Championships.
Organisers would like to thank the 25 local bowlers who volunteered their time to act as markers and umpires at the Championship.
Image credit:  Wikimedia Commons. Licence info: File:Bowls%26Kitty.JPG