City support organisation the Friends of Duthie Park (FODP) has welcomed the news that an action group has been formed to investigate ways of re-establishing Hazlehead Park as a top Aberdeen attraction, Dave Macdermid informs Voice.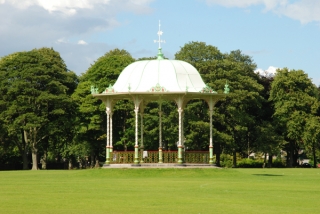 Tony Dawson, FODP Chair commented:
 "I was delighted to hear that an Action Group had been formed for Hazlehead Park. In recent years, it has visibly suffered from a lack of investment.
"However, all is not lost, as can be seen with the developments in Duthie Park, itself visited by over 700,000 people annually.
"This year will see significant restoration works to Duthie Park and its iconic Winter Gardens, thanks to the grant awarded by the Heritage Lottery Fund. The ponds and mound will be completely revamped, as will several other areas, to benefit the people of Aberdeen and tourists from all over the world, allowing the Park once again to be an attraction we can truly be proud to have in our city.
"A substantial amount of work has gone into the £5m HLF-funded project. For this, Aberdeen City Council, and the dedicated officials involved, deserve great credit especially in these cash-strapped times.
"It was the largest HLF project in the UK for 2011 and this year will see the regeneration of large parts of this great Park.
"The Friends wish every success to the Hazlehead Park Action Group and are more than happy to support them wherever necessary. But why stop there? What about Victoria , Westburn and Seaton Parks as well as Johnston Gardens? Let's get support organisations set up from those parks' users. It's amazing how far a bit of enthusiasm and commitment can go and we cannot depend on the City Council to do it all. Such successful projects can go a long way towards restoring civic pride in our great city."
The Friends of Duthie Park AGM will take place on Tuesday 6 March at 1900 in the Winter Gardens and is open to all. To add to a successful year for the group, Tony is appealing for additional expertise in specific areas.
"We have a wonderful committee but everyone is a volunteer and we could certainly do with some help in fundraising, IT and last, but definitely not least, in finding more people who would be willing to help by being the voice of Spike, the Talking Cactus!"
Anyone who is interested in assisting the FODP can attend the AGM or contact: info@friendsofduthiepark.co.uk .