The Friends of Duthie Park will continue their monthly gardening activities in the park on Sunday 18th September from noon until 2.00 pm. On the third Sunday of every month, during the summer season, the Friends of Duthie Park meet up to undertake gardening tasks to complement the staff in the park. With thanks to Dave Macdermid.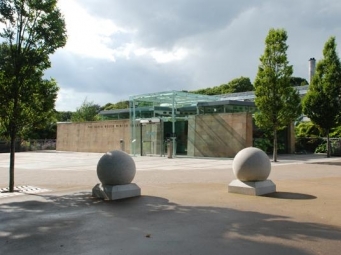 On Sunday, the Friends will complete the planting of a new Sensory Bed at the west side of the park.
A class from local primary school, Ferryhill, designed the bed as part of a competition and the Friends secured sponsorship for the plants from local garden centre Ben Reid & Co. In addition, herbaceous plants will be planted in other areas of the park.
Current and new members are invited join members of the committee meeting at the entrance to the David Welch Winter Gardens.
The Friends of Duthie Park, the group responsible for the resurrection of 'Spike' the talking cactus in time for last month's successful inaugural Open Day, is also on the lookout to bolster its committee numbers, with certain specific skills being sought, as Chairman Tony Dawson explains.
"As a group, I believe we've achieved a great deal in a short space of time but if we are to continue to progress as we would like, we do need to supplement our committee numbers. While we are keen to hear from anyone who is interested in assisting, there are areas where we do require specific assistance, namely the development of our website, marketing & sponsorship, research & history and education & learning.
"In addition, the return of Spike was more of a success than we could ever have hoped for, resulting in a huge demand for regular appearances from him. Consequently, we would like to hear from anyone who would be interested in becoming one of the pool of people that we will require to call on to be the voice of Spike.
"With the forthcoming restoration work at Duthie Park, this is a hugely exciting time for the Friends and it would be fantastic to get some more people on board."
Anybody interested in finding out more about any aspect of the Friends, including joining the committee, should, in the first instance, e-mail info@friendsofduthiepark.co.uk with their contact details and the area they would like to get involved in.