Old Susannah tries to get to grips with the newspapers, the actual news, and council-speak.  By Suzanne Kelly.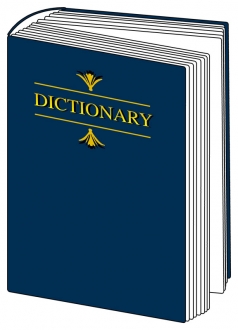 Tally Ho!  The highlight of this past week was undoubtedly going to the Wildly Unprepared show at the Belmont on Wednesday night.
The atmosphere was terrific, and the place was standing room only.
Adam Leel hosted the show last night and the improv acts were Tom McGinn, Andrew McDonald, Robert Starr, Fraser Taylor, Mark Wilson and Roderick Mackenzie. The stand-up comedians were James Mcintosh and Marc Christie.
They're doing it all again next Wednesday at 9pm, same venue – the Belmont's downstairs bar.  If you want a seat, then come early. 
There was a little audience participation, elements of 'Whose Line is it Anyway?', stand up, some great improv, and genuine, topical laughs. 
One of the comedians did some whale jokes.  I fell for them hook, line and sinker, and thought 'Cod, this guy's great' – and I'm not just saying that for the halibut, as most puns just give me a haddock.  Eel go far.  So if you thought ACSEF and the Lib Dems had a monopoly on wild, unpredictable humour in this town, think again.
Sadly, I seem to have upset that nice Neil Fletcher again. I sent all of the City's councillors some questions in anticipation of the May elections (more on these soon).
While he's most put out at my behaviour (without his spelling out what I did) and has sent me some fascinating emails (which are causing quite a few chuckles with my lawyers and friends), I'll say nothing about that just now.
Neil's undoubtedly upset at John Stewart's taking off for Manchester soon.  This of course leaves the coveted post of leader of the Lib Dems open to speculation.
The Press & Journal have named two vibrant and dynamic, forward-thinking, intelligent potential pretenders to the title:  Aileen 'Ho'Malone and Kate Dean. So I understand that Neil's upset, and if he seems to be a wee bit miserable, this is obviously out of character, and we quite understand.
But anonymous, mysterious men dominate this week's news.  The first mystery which Old Susannah can't get her head around is this – a headless corpse (the head was nearby) was found at the grounds of a psychiatric hospital in Bristol.  And what have the police issued as their statement?
"An Avon and Somerset Police spokesman said the death did not appear to be suspicious."
I guess it must have been one of those natural causes beheadings, or just your average beheading accident.  With police work like that, we can all rest our heads on our pillows at night with complete confidence.
Pseudonym:   (noun) an assumed name used to conceal identity.
Old Susannah had originally intended to write under the pseudonym 'Old Susannah' – not because I was afraid of people knowing how much I admire the council, but so that people who'd been complaining to me of rights and wrongs up and down Aberdeen could do so without endangering their anonymity.  (In fact it was all the info coming to me that started this little column going in the first place).
As it turned out, the first column came out with my name on it by mistake, but it's all worked out fine – people are still sending me tales of woe from inside the fortress of doom (aka the Townhouse).
But what of those people who hide behind a pseudonym when posting opinions on line or commenting in chatrooms in such a way as to inflame rather than inform or debate like grown-ups?  We need level heads, brilliant minds and peacemakers.  What we've got is… 'Sasha M.'
For any of you who might visit the Press & Journal's online presence you'll note the comments at the end of articles.  Whether the subject is Union Terrace Gardens or the use of Common Good money to buy expensive pens for visiting dignitaries, 'Sasha M –  mystery man (or woman) – stands head and shoulders above the rest for informed, intelligent opinions, gently delivered:
His winning ways are earning him swarms of devotees.  Here are some samples of his words of wisdom:
On the subject of expensive gifts bought from the common good fund as gifts for dignitaries:
 "I'm sure there is more going into the Common Good Fund than is coming out of it, or at the very least it is break even with growth to maintain the cash value in line with inflation. So what is the problem?" 
The fact that the Common Good Fund is worth millions less than it was some 10 years ago doesn't hamper Sasha M's wit or writing style, nor the fact that the City is keen to lease or give so much of it away.  Sadly some wet blanket had this to say on the same thread:-
"Neil (Fletcher) – Civic dignity went out of the window last year with the Lord Provost's poorly judged casting vote on Union Terrace Gardens. Shameful…..On a lighter note, I wonder if the parties concerned use freebie Cartier pens to sign over the lease? They might as well take the mick to the max, so to speak!" – harvey freshwater 
Join in the fun on this old thread at:
http://www.pressandjournal.co.uk/Article.aspx/2471577
A cynic might say that the back-and-forth on these postings is much more entertaining than the Press & Journal, and the worst sceptics think that Sasha M might even be an invention of the press – but you just don't get writers like him (or her) without years of study of language, logic and the arts.
Other examples of his or her way with words include :-
"..grow up for god's sake,"
and regarding TIF funding / UTG:
"Well if ever there was an example of why we shouldn't ask the public about this, Michty Me [another poster]  has just shown that the public don't understand the issues and public opinion is worthless because it is not fully informed."
Quite right, too!  If Sasha is a councillor, then their constituents might like to know Sasha's views on the public's opinions.  Sasha's other posts clearly show a great interest in real estate matters, if no knowledge of heritage, democracy and the rights of the electorate.
Some people think Sasha could be Kate Dean, or a higher power from a parallel universe – the jury's out.  Sasha also decided to make some posts telling the world that I got 'inebriated' at Brew Dog (never happened, ever) and that when I forgot a poll tax payment I had  ' broken the law'.  The P&J decided there was no substance in these posts, so off they came with an apology.
But like every other person in Aberdeen, I am dying to know who this crusader for truth and justice against all those pesky 'lefties' as Sasha calls such riff-raff is.  Will the real Sasha M please step forward?  We'd like to know.  Sasha, if you're out there, why not come clean on your identity?  The fans are waiting.
 Referendum:   (noun) form of balloting to determine policy or a specific issue.
A referendum is when a government asks the people what it wants, before continuing to proceed with doing what the vast majority of the public don't want.  Hooray!  We're going to have a referendum on Union Terrace Gardens!  Of course, it is not totally binding, and as history has shown, where there is a Wood, there is a way.
I'd like to think the referendum's results will be accepted by the City.  I still don't understand how my original vote on UTG, sent by postcard seems not to have been listed on the (massive) spreadsheets of comments received.  I used the word 'preposterous' believe it or not to describe the scheme –but this word cannot be found on the list of comments, and it remains unclear whether or not my vote was ever counted.
Then again, at least I wasn't one of the people who seemingly had their votes against building in UTG changed to a vote in favour – this apparently happened to many online voters – when adding a comment seemed to have made the vote into a favourable one.
I guess we'll leave it there for now.  Concerning FOI requests, the clock's still ticking on the deadline for Aberdeen to hand over its list of properties sold to Milne – they have another 10 days as of the time of writing.  And my request to find out what Common Good Lands are held?  It's past due, and I've received this useful comment:
"… once an applicant has requested a review on the basis of lateness, any response provided constitutes the review outcome, and the applicant will have no further opportunities to seek a review of the response at local authority level."
So if I ask the City to tell me why it's late (again) answering a FOI request, 'any response provided constitutes the review outcome.'   Sorry, but it's going to take someone of Sasha M's intelligence to tell Old Susannah what that means.  'Do What Now??' is the phrase that springs to mind.
Next week:  More Freedom of Information capers.