Old Susannah looks back at the week that was and wonders who's up to what and why.  By Suzanne Kelly.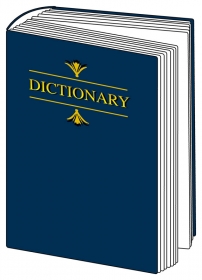 Tally Ho! First some good news this week: In a speech to graduating students, our very own Sir Ian Wood has said 'his generation' is responsible for many problems that the next generation will inherit. I suppose everyone who is in the great collective of people of his age have had equal power to improve the world as this particular billionaire oil magnate has.
Never before have so few done so much to get rid of a Victorian  Garden.  Fifty Million pounds – of his  own money –pledged to building a parking lot with a bit of grass over it,  conveniently adjacent to his friend Stew's plot of land.
Could there be any better use for that kind  of money?
I wonder how much of the  remainder of his fortune will be used for the current African drought/famine crisis, to counteract poverty in the UK, to improve care for the elderly, to  buy jewellery for attractive statuesque blondes. I hope everyone in Ian's  generation is sitting up and taking notice.  It's your fault – one of the richest men in your age bracket says so.
However, it is with a heavy heart and tears in my eyes that I must report that the News of the World has closed and the Murdoch takeover of  BskyB is off.  I have been crying over my pints of Brewdog for the last few days, so much so that people have mistakenly think I am laughing so hard I'm crying.
This must be quite a blow for Rup; at least he has his loving young wife Wendy and friend Tony Blair to comfort him (Tony and Rupert spoke quite a bit just before the UK joined in the Iraq takeover – sorry Iraq War).  That nice Rebekah Brooks was photographed while being drive away from NotW HQ in a rain-spattered car; it reminded me of the photo of Maggie Thatcher tearfully leaving No. 10 – which also made me very sad indeed.  Cheers!
They said he was 'no oil painting', but this has now been disproved.
Bad news close to home as well – one of our Labour Councillors is having a hard time over a dodgy old boiler (no, not you Kate). Councillor Hunter allegedly doesn't have the correct credentials to fix gas boilers, which is rather unfortunate for someone who works fixing gas boilers.
The P&J had a splendid photo of Richard Baker, Labour MSP for the story it printed about Hunter. The picture of Baker's caption had a scoop-of-the-year quote: "I know the man" Baker said.  I take back everything I'd ever said about the Press & Journal now that they've uncovered local Labour politicians are known to each other.  We should tell the authorities.
But at this rate I'll not get on with any definitions, so here we go:
Public Spending:
(modern English phrase) Governmental use of funds to procure benefits, goods or services which may be of temporary or lasting significance, generally for the benefit of the public at large.  See also Common Good fund, applicable in parts of Scotland.
There is more trouble in Paradise this week, I am sorry to say.  Sadly, some people are being rather negative about our very own Lord Provost having his portrait commissioned.  They said he was 'no oil painting', but this has now been disproved.  This fantastic event will be justly commemorated with a joyous celebration, courtesy of The Common Good Fund.
What could be more reasonable?  The portrait cost £9,000 (I guess we could not find any RGU graduates in need of a commission), and hopefully the Chain of Office in the painting will have been gold-leafed on by Italian craftsmen flown over for the purpose.   I so look forward to attending this party!
I shall buy a new hat.  I'm thinking of getting my own portrait done, and may well pop out to one of those photo canvas printing places in Union Square Mall or similar for the £39.95 photo on canvas.
After all, it's Common Good money paying for the  whole event – so I am taking this opportunity to tell everyone who pays taxes in Aberdeen to show up at the party.  If the Council has any objection to us all enjoying the party we're paying for, I invite them to get in touch with me.
From my point of view the portrait and party represent all the best of public spending:  not only do we get a great party for our important citizens, but all of us will have a lasting reminder of the Lord Provost and all he has done for us.  In a previous column I complained that our City Councillors no longer had the taxpayer paying for their beautiful photo Christmas cards – this expenditure more than makes up for my disappointment.  I may suggest we do a statue as well; they are all the rage at present.
You would have thought with everything the LP (as his friend calls him) has done for Stewy and Ian, they would have clubbed together to pay for the bling portrait
Early rumours that a protest march will coincide with this monumental event are very disappointing.
I would hate to see marchers carrying pictures of our Lord Provost down Union Street on the day and/or holding a parallel party at some suitable venue.  If I've been spotted buying paint, brushes and sign-making material, it is purely coincidental.
The cost of outfitting our Lord Provost and his wife for a year … £10,000
The cost of a portrait of our Lord Provost … £9,000
The cost of a party to celebrate the portrait … £4,000
The cost of a blonde woman to guard said Provost and his bling necklace …  unknown
The cost of the Lord Provost casting the crucial tie-breaking vote that opened the floodgates on developing Union Terrace Gardens: PRICELESS
You would have thought with everything the LP (as his friend calls him) has done for Stewy and Ian, they would have clubbed together to pay for the bling portrait.  After all, one good turn deserves another, and what are friends for?
Whistleblower:
(modern English noun) a person who is aware of public or private sector corruption, malpractice or unlawful act(s) who comes forward to expose it.
Private Eye's current issue has an excellent work concerning NHS whistleblowers and how badly they have been treated – and how vital their whistleblowing has been.  If you get the chance, please do pick it up.
Here in Aberdeen obviously there is nothing going on in government which needs any exposure.  All invoices are always above board, every councillor declares their interest in advance of any relevant vote, land deals are always done to get best market value, and everything's just rosy.
As I touched on last week, the City has written to its employees to warn them not to use 'social networking websites' to make any comment about their managers or the Council.  Many of you have sent me copies of your letters – after all the letters are not marked 'confidential' – so why not? You have been wondering what is or is not appropriate to post on websites or 'disclosing in any medium'.  Here's the Council's sage advice from those letters (asterisks are mine):-
"to clarify what is regarded as unacceptable*, so there is no doubt about what is being referred to, would include:
"Publishing defamatory or generally unacceptable* comments, views or information about the Council, its employees, clients or customers (including school pupils) in any medium including social networking sites;
"Publishing any photographs of clients or customers in any medium including social networking sites without first obtaining formal permission;
"Breaching confidentiality by disclosing  information relating to the Council in any medium, including social networking sites, to persons not authorised to possess it".
*Old Susannah is no lawyer, but if you're going to set out to define what's 'unacceptable' and you use the word 'unacceptable' in your first point, you're not doing a great job. In fact, I'd say it's 'unacceptable.'
Again, I'm no lawyer, but it might have been a good idea to mention in these great letters that there is legislation protecting whistleblowers.  It doesn't often protect these people as well as it should, as the Private Eye Whistleblower article points out.
However, if you know of something going on that is wrong, then you should forget all about it because you fear the City's 'discipline' procedure which is mentioned later in the letters. I did not read all of the City's whistleblower policy – but here is a taster of that policy:-
"…The policy allows individuals to voice their concerns in relation to information they believe shows serious malpractice or wrongdoing within Aberdeen City Council.   It allows for this information to be disclosed internally* without fear of reprisal and independently of their line management if appropriate.  The Public Interest Disclosure Act (1999) gives legal protection to individuals against being dismissed or penalised by their employers as a result of publicly* disclosing certain serious concerns."
*Once again Old Susannah is not a lawyer, but on the one hand the City says you can disclose information internally – the act says you can publicly disclose serious concerns.  Back to that Council  letter :-
"…if you make comment on your employment/employer via social networking sites or by other electronic means and this is brought to the attention of management you will be held to account for those comments.  Such behaviour will be viewed as contrary to the Council's Employee Code of Conduct, which is being updated to reflect this issue and will be dealt with under the Managing Discipline procedure."
I hope everyone who got a letter is suitably frightened.
So to clarify:  in the larger world of the UK, it is acknowledged that there are times when public disclosure is allowable.  Here in Aberdeen you have the right to complain internally, and if you go public with something, you will be…disciplined.  I'm very glad to have cleared that up. It is just as well nothing ever goes wrong or is untoward in our city.
But if you are one of the lucky letter-holders, you might want to brush up on the Public Disclosure Act – just in case you ever find something in our City is not quite as it should be.  (Call me; we'll talk).  Obviously no one would ever make an anonymous Facebook page or blog (whatever that is) and air their grievances anonymously.
Finally, just as proof there are plenty of good news stories out there, not only does the Aberdeen Voice bring them to you, but one of the Voice's contributors has a rather nice blog.
I guess this blog thing is a 'social network' thingy that has the City so very worried.  This 'rxpell' chap and I often seem to be along similar lines – he's written things in the past just before I planned to, and has made a nice job of it.  (Unfortunately he does tend to veer towards sarcasm and cynicism sometimes – which of course I cannot really approve of).  The clues to the blog's content are in the link below:
http://rxpell.wordpress.com/2011/07/11/blundergate-boilergate-briefgate-buffetgate/
Now off to buy that new outfit and hat for the portrait demonstration – sorry, I mean portrait unveiling.
Next week:  probably: still no progress on FOI requests on land deals or deer.  Hopefully: Aberdeen Voice art competition announcement.  Definitely:  more definitions