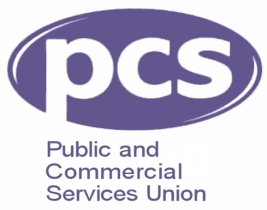 With thanks to

Mark Chapman.
Civil and public servants across the UK and from within Aberdeen & Inverness Revenue & Customs Branch, will be joining teachers, head teachers and university lecturers striking against attacks on pensions, jobs and services on 30th June.
The government wants to make public servants work at least:-
8 years longer,
pay double or triple more per month
not get any benefit from that whatsoever to receive a reduced pension
accept real term pay cuts of 10% which is not only affecting the standard of living of public servants, but is already reducing the worth of their future pension entitlement
They say  'we are all in this together' but the bankers are still getting their multi-million pound bonuses for failed banks owned by the taxpayer and the majority of the cabinet are millionaires.
In PCS Aberdeen & Inverness Revenue & Customs Branch we will be striking on 30 June.  There will be picket lines at all branch offices, but in Aberdeen as well as having a picket line, PCS representatives and members will also be joining together for a union breakfast followed by a cross unions meeting in the Aberdeen Trades Union Council Social Club at Adelphi at 12pm.
With inflation at over 5% in the last 2 years, the current pay freeze on Civil Servants pay actually represents a real terms pay cut of at least 10%. Probably more when you take account of rising costs. We have also had an increase in National Insurance contributions and VAT. Aberdeen PCS members' standards of living have already been severely attacked and eroded and we are not prepared to accept any further cuts when they are totally unnecessary, especially when it is clear that the increased pensions contributions we are being asked to pay are going to pay off the deficit; these increased contributions are not being invested for the benefit of the employees.
There is £120 Billion of unpaid, evaded or avoided Tax to be collected and the UK, the 6th largest economy in the world, holds £850 billion in banking assets from the bailout of the banks – this is more than the national debt.
Mark Chapman, Branch Chair of Aberdeen & Inverness Revenue & Customs Branch of PCS Union said:
"The government admits that money cut from pensions will go straight to the Treasury to help pay off the deficit in what is nothing more than a tax on working in the civil and public sector. The very modest pay and pensions of public servants did not cause the recession, so they should not be blamed, punished or demonised for it.
"Unless ministers abandon their ideological plans to hollow out and attack the public sector in the way they propose, they will face industrial action on a mass scale on 30 June and beyond."
An AO (Admin Officer), 38 yrs of age added:
"I've worked out that I will pay an extra £48.75 per month, have to work 7 years longer than I expected and will lose approximately £19,000 from my pension too.
"I cannot afford this. I already struggle to make it to pay day at the end of the month and this all because this government wants me and people like me to pay for a crisis caused by failed banks and the irresponsible non-investment decisions of those who run those banks.
"This is not equality of sacrifice, is not fair and is criminally unjust. This is on top of an expected pay freeze which is already making life harder for me and is already hitting the future worth of my pension"
There will be picket lines outside most major HMRC buildings and other Civil Service buildings, and services to the public will be disrupted.
Striking Aberdeen PCS Union members will join teachers, other striking workers and representatives from other Unions at various meetings and rallies up and down the country, showing support and solidarity for this action.
PCS, the Public and Commercial Services Union is the largest Civil Service Union. It has over 290,000 members in over 200 departments and agencies throughout the UK. It also represents workers in parts of government transferred to the private sector. PCS Union is the UK's sixth largest union and is affiliated to the TUC.  For further info See: http://www.pcs.org.uk/