Curriculum for Excellence has afforded Harlaw Academy pupils the opportunity to embrace Citizenship in more diverse contexts that ever before, and a Staff Working Group on Citizenship was set up almost 3 years ago.  For the last year the group has included pupils, who have played a major role in the running of the group and decision-making procedures. Depute Head teacher Aileen Hunter tells Voice readers.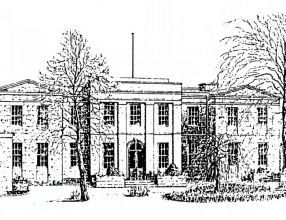 Pupils in the group were very interested in forging a link with pupils in a school abroad, and unanimously favoured the work of
 RSVP Charity
which has as its Trustees several representatives in Aberdeen. This charity supports children in the Bugarama region of Rwanda by providing a daily meal at primary school, and sponsors older children to receive a secondary education at boarding school – "Education today for Zero Aid Tomorrow."
Harlaw Academy has agreed to sponsor 5 children to attend boarding school for 6 years and the Citizenship Group's responsibility is to ensure that adequate funds are raised to cover the costs of sponsorship.
Harlaw pupils are allocated to one of 5 Houses – Albyn, Carden, Holburn, Victoria, Waverley – and, as from January 2012, each house sponsors a child – Jeremy, Jean-Pierre, Giselle, Emmanuel, Esther. The initial cost per sponsored pupil was £20 for their starter pack at boarding school, followed by £10 per month for fees for 6 years.
The launch of the partnership with RSVP Charity reached its climax on 19th March 2012 when the entire school population celebrated AFRICA DAY.  In the lead-up to the event fund-raising event were organised, for example "Harlaw Spring (and Summer) Clean", Forest Walk, end-of-term Talent Show, Rowing Challenge, "small change" collections at House Assemblies.
Each of the 5 House Captains selected an African country for their house to represent – Madagascar, Kenya, Morocco, Egypt, South Africa.  The Head Boy and Girl, and the Senior Management Team represented Rwanda.  On Africa Day pupils were encouraged to dress in the colours of their country's flag and contribute £1 to RSVP Charity.  One pupil dressed as a "mummy" and collected £25 from staff and pupils in the canteen.
Staff from all curricular areas devised class-work to articulate with the Africa Day theme in preparation for an exhibition of material in the school hall which was open to all staff and pupils throughout the day.  Each house was responsible for a display of material.
Pupils worked in house groups in class on activities such as population pyramids, investigation of an issue of concern and how it is being resolved (animal extinction, poverty etc), African singing, African literature, mining, African masks, African dancing, African Flags, water-carrying race, letter to Pittodrie Football Club requesting used football boots which will be taken to Rwanda.
  The Harlaw PTA expressed great interest in the project.
Canteen staff baked cup-cakes and a large cake iced in the colours of the Rwanda flag.  The school technician filmed and photographed pupil presentations, fund raising events, assemblies and displays.
Africa Day was preceded by a series of Assemblies led by the House Captains who introduced their sponsored child and gave a brief profile of their chosen country.  The Head Boy and Girl led 3 Assemblies that gave pupils and staff information on Rwanda and the RSVP Charity, and highlighted the background to why the children need our support.
We were thrilled that Jean Main (a trustee of RSVP Charity ), Simon Mbarushimana (also a trustee, formerly a  sponsored Rwandan child and now a doctor at A&E in Aberdeen) and our school chaplains attended one of the assemblies.
The events and projects detailed above are all  documented in photographs, video footage and a display in the school's Meeting Room.
The launch of the project, including Africa Day, was reviewed by Senior Management of the school who commented on the scope of awareness-raising among the entire school community.  The Harlaw PTA expressed great interest in the project.
The Citizenship group will review the launch at their next meeting in April, and continue to plan for the next stages in the project – direct communication with the sponsored pupils, the prospect of a visit to Rwanda by staff and pupils, and strengthening the links with the school community and RSVP Charity through Jean and Simon.