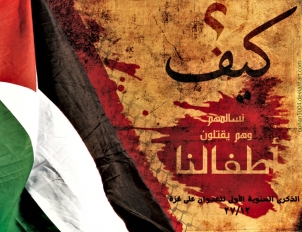 By
Dave Black. 
In November 2010 the Aberdeen-based oil and energy company Wood Group signed a contract with Dorad Energy to build a natural gas power station in Ashkelon, Israel.
This contract is worth approximately £563 million and the 800-megawatt power station will produce 8% of Israel's electricity in the near future.
New gas fields have been discovered within Israel's off-shore area and Wood Group is intending to expand its operations. Shlomo Cohen, the Group's Israel manager last year stated that:
"The company considers this project as a cornerstone for extensive operations in Israel".
On numerous occasions Wood Group has been given the opportunity to clarify whether or not the new Ashkelon power plant will supply electricity to illegal settlements in the Occupied Palestinian Territories. It has refused to do so, even when asked by a local MP. However it has stated that it is
"…safe to say that Wood Group does business in a number of parts of the world where there are distressing conflicts which cause hardship and inequity". 
Israel's occupation of the West Bank has been ongoing since 1967, noted as the longest occupation in modern history.  This occupation has seen mass government-backed Jewish settlement building in the area, in clear contravention of the Geneva Conventions. Settlement building was also deemed unlawful by the International Court of Justice in 2004.
Despite the flagrant breach of international law, and the consistent Palestinian position that settlement building in the West Bank is a critical barrier to any peace agreement, Israel continues its policy unabashed and unpunished.  The United States continues to fund Israel to the sum of $3 billion a year and the European Union fails to tear up its trade agreement with Israel, whilst paying lip service to the language of human rights, democracy and justice.
However, although still very small, there have been increasing signs of discontent with Israel's ongoing occupation and settlement building.  For example, this month the Co-operative, the UK's fifth largest supermarket, built on its previous policy of refusing to stock goods produced in Israeli settlements, and has ended all trade with companies such as Agrexco who carry out part of their agricultural production in these colonies.
Early Day Motion 2717, raised at Westminster earlier this year, may be also relevant to the Wood Group's activities.  The EDM is entitled "Proposed EU Legislation on Financing of Illegal Activity in the West Bank" and welcomes the findings of a recent EU report following visits to Jerusalem and Ramallah last year.  The motion ends by calling for:
"economic operators aiding and abetting the building, maintenance or servicing of illegal Israeli settlements [to] be excluded from public contracts in the EU"
 To date the motion has 77 signatories.
Take action
Write to your MP, ask them to sign up to EDM 2717 if they haven't already, and request that they write to Wood Group to clarify its position on potential fuelling of illegal Israeli settlements.
Write to Wood Group and ask that it takes heed of Palestinian civil society's call for Boycott, Divestment and Sanctions on Israel.  Read more about the BDS campaign here
Comments enabled – see comments box below. Note, all comments will be moderated.