Duncan Harley reviews Hamish Napier's new album, The Woods.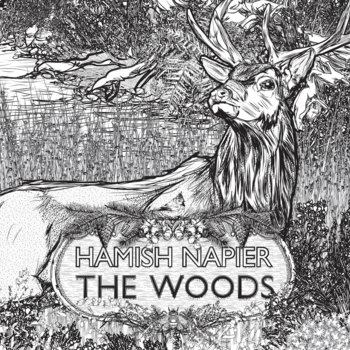 In this, the third part of his Strathspey Pentalogy musical journey, composer Hamish Napier celebrates the ancient forests of the Scottish Highlands.
I've ranted on about the man's music on a few occasions. Once or twice in the, now defunct Leopard Magazine, a couple of times in Aberdeen Voice and in the blogosphere.
So, here I go at it again.
The first album dwelt on vivid sonic images of the River Spey – The River, and part two of the five-part journey – The Railway, was dedicated to railwaymen all around the north-east.
In this new collection there are 21 new tracks which according to Hamish incorporate 28 new tunes and pieces in a folk-tune cycle. Legends, folklore and a heady mix of jigs, reels, marches and slow airs inhabit the album.
Themed around the medieval Ogham alphabet, there is says Hamish:
"A track for every letter of the Scottish Gaelic tree alphabet."
Venus of the Woods, an upbeat polka, reflects the cheerful mood of the ash while the elm, a coffin tree, is celebrated in a melancholy lament – The Tree of the Underworld. Birch, gean, holly, alder and rowan all get a mention as do willow, oak and hawthorn and more.
Hamish recalls his childhood playing in the Anagach Woods over at Granton as being the primary inspiration.
'What I viewed as simply the woods is now a gathering of characters and personalities … my work is about celebrating my homeland, finding hidden gems and stories in the surrounding landscape.
"I have used the Scottish Gaelic alphabet, which is centred around Scotland's native trees, to explore the folklore, natural and social heritage of Strathspey.
"I've composed tunes for all 18 Gaelic letters. There's also music for the people who lived in the woods locally, and who explored, worked, foraged, mused, trained, flourished and died there.
"I explored the flora and fauna of the Caledonian forest, riparian woods, montane scrub and other woodlands, in particular the properties and uses of our twenty or so native trees.'
Hamish is joined in this new production by an array of talent including Calum MacCrimmon, Steve Byrnes, Ross Ainslie and James Lindsay.
All in all, this is a quite splendid album. Go buy/download.
The full 21 track album will be released on 20th March (the Spring Equinox) and is available now for pre-order @ http://www.hamishnapier.com/