With thanks to Ross Anderson, Senior Account Manager, Citrus:Mix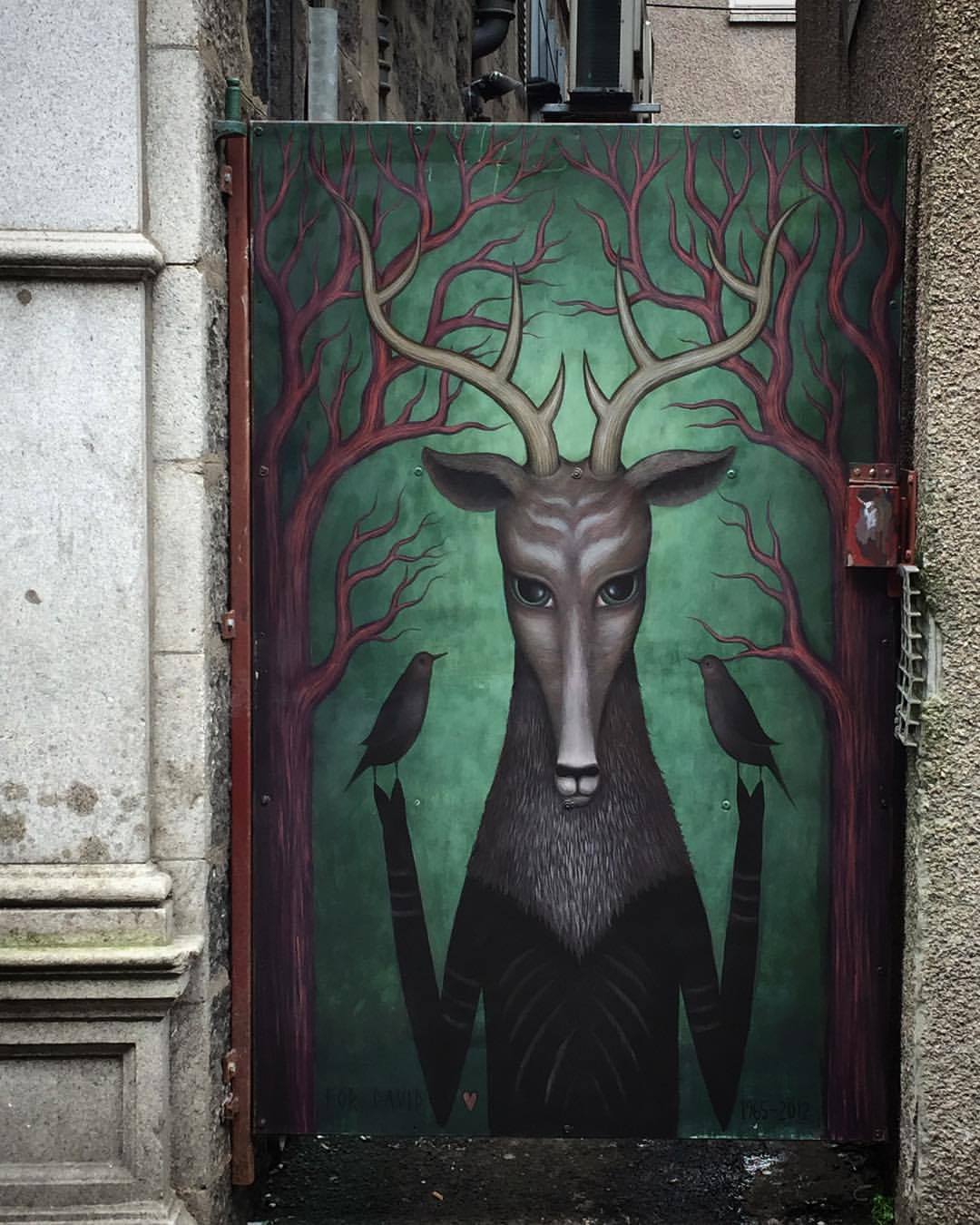 North-east artists have been adding their own splash of colour to Aberdeen city centre as part of an annual project to promote arts and culture. Aberdeen Inspired's Summer of Art programme is already in full swing this year with a range of creative projects being held across the city centre, including the Painted Doors project.
The project will see artists work on decorative paintings on doors of local businesses, shops and other premises on Langstane Place, Windmill Brae and around Aberdeen Market until the end of the month.
Adrian Watson, chief executive of Aberdeen Inspired, said:
"The Summer of Art programme is about working in partnership with local artists to make art accessible to all, as well as being a fantastic way to utilise and brighten the city centre.
"Our Painted Doors project is underway again following a very successful debut last year. Several new doors have already been completed and there are more in the pipeline to be completed before the end of August."
As part of Summer of Art, plans are also being developed for the city centres first outdoor creative space which will allow artists to use a wall in the near Aberdeen Market at the East Green, as a canvass to create their own colourful murals following the successful Nuart Aberdeen Festival earlier this year.
Mary Butterworth, Summer of Art Curator, said:
"It has been an amazing year for art and culture in Aberdeen, it's been a joy to see it all so well received by the public and the creative community is buzzing.
"Last year's Summer of Art was a catalyst for change in the city and I was proud to curate the Painted Doors project with Aberdeen Inspired. The project recognised our city's artists and put stunning artworks on the street for the public to enjoy. Public appetite for street art is overwhelming and this was demonstrated by the success of Nuart Aberdeen.
"Aberdeen's own creativity, sometimes overlooked, has always been here but now we can see it every day, in our doorways and on our streets.
"This year we're adding new doors and artists to the Painted Doors line up, building upon the foundation we laid last year. Seeing art and all forms of creativity and culture on the streets is a vital part of the energy and atmosphere of any city.
"We have worked hard on creating some new initiatives for this year's Summer of Art, including developing plans for a creative space, to inspire the public to get involved and unleash more of that local creative energy."
Aberdeen Inspired is also now reviewing applications for its Grass Roots fund which was launched to support the delivery of local and independent creative arts projects and interventions in the city centre over the summer.
The programme aims to cultivate and support ideas and talent in Aberdeen whilst enriching the heart of the city with street and visual arts as well as music and drama this summer. Applications were sought from individuals and groups for grants in three categories: up to £500; up to £2,000; and more than £2,000.
Aberdeen Inspired is the banner under which the Aberdeen BID operates. It is a business-led initiative within the city centre in which levy payers within the BID zone contribute.
Proceeds are used to fund projects designed to improve the business district. More information about Aberdeen Inspired is available at www.aberdeeninspired.com
Comments enabled – see comments box below. Note, all comments will be moderated.