With thanks to Andrew Linklater, Director of Buckny Hydro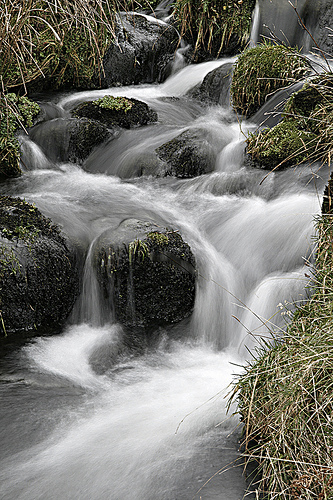 The new regime of business rates in Scotland has marked out hydropower for "special punishment", threatening to end independent development of schemes north of the border, Scottish industry representatives at Alba Energy have warned.
Small hydro-businesses now face an increase in rates of up to 650%, with bills on some sites rising to as much as a quarter of their total turnover.
With some operators facing insolvency, others have been left to calculate the cost of a future in which renewable energy ceases to be financially sustainable.
An average hydro scheme such as the 500kW Buckny Hydro in Perthshire has seen its draft valuation rise from £32,000 to £93,000, a sum that represents 29% of its overall turnover.
The worst hit schemes have seen increases up to seven times their original value, with rateable valuations of up to 50% of turnover. The 1.9MW Ederline scheme on the banks of Loch Awe had a previous valuation of £98,000, now revised upwards to £405,000.
Many in the hydro industry fear that the Scottish Government has abandoned its green agenda. In 2015, while attacking the UK Government for removing subsidies for renewable energy, SNP ministers removed their own system of support. Alba Energy, representing hydro operators in Scotland, accepted the loss of rates relief and argued that the industry should pay its fair share, in line with other businesses.
What Alba says it cannot accept, however, is the "sudden, exponential increase" in valuations now being applied to hydro by assessors – out of all proportion to the economic realities of these sites. While many businesses in Scotland have suffered relative increases, hydro operators are preparing for bills to double, treble, or quadruple.
Martin Foster, Chairman of Alba Energy, said:
"We are not seeking special treatment. We want to know why we have been singled out for special punishment. Hydro is the original renewable energy source: the cleanest, most efficient, least obtrusive and longest-lasting. Yet the Scottish Government has facilitated a rates regime that will cripple the independent hydro industry it once claimed to support – while leaving the big energy companies unaffected."
Alex Linklater, director of Buckny Hydro, said:
"The new rates regime contradicts the Scottish Government's own energy strategy. Hydropower is not merely crucial to this strategy; it has brought significant growth to some of our remotest rural communities. As independent operators find themselves threatened with punitive levels of taxation, we are seeking Government support, until a longer term solution is agreed.
"All Alba is asking for is an equitable model of valuation, one that will allow our industry to remain financially viable, while paying its fair share of rates."
Scottish Assessors responsible for the revaluation have refused to publish a clear account of the method they are using to calculate the new valuations for hydro. Alba is calling on the SNP Government to rectify an indefensible lack of transparency in the light of "extreme perversities" resulting from the assessors' system.
Alba will be assisting members to pursue formal appeals against valuations for hydros which have been hit by "off the scale" increases. But Government attempts to deflect criticism onto the appeals system, administered by the independent assessors and funded by local authorities, are being met with skepticism.
An appeal against the Tayside Valuation Board, brought in 2012 (which argued that the assessor had, even then, applied a flawed approach to small hydro) is still awaiting a second determination by the Tayside Appeals Committee – after nearly five years.
For further information contact Martin Foster at Alba Energy, pelton242@icloud.com, 07500 902531, or Alex Linklater, alexlinklater@mac.com, 07956 303 580
Comments enabled – see comments box below. Note, all comments will be moderated.