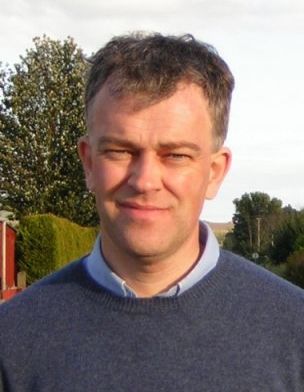 With thanks to Martin Ford.
Aberdeenshire'sDemocratic Independent and Green Group of councillors (DIGG) has identified extra funding for road safety as one of its 2017/18 budget priorities.
This is despite Aberdeenshire Council being expected to have to make significant savings in its revenue budget for 2017/18. At this stage, before the Scottish Government grant settlement is known, there is considerable uncertainty about the amount the Council will have to save to balance its budget for next year.
However, based on reasonable assumptions, additional spending cuts or other savings totalling over £10 million are expected to be required, over and above the savings already identified in the draft 2017/18 revenue budget published last February.
"Speeding on local roads, and the road safety issues it causes, is a recurring issue," said Cllr Paul Johnston.
"Although the Council is facing severe financial pressures, the DIGG believes the Council needs to look at increasing the resources put into traffic calming and other road safety provision," said Cllr Martin Ford. "The DIGG is keen to include an increased allocation of up to £250,000 per annum in Aberdeenshire Council's revenue budget for 'traffic calming and speeding reduction' to keep up with the need to put additional measures in place in communities across Aberdeenshire.
"A new budget line for 'traffic calming and speeding reduction' would, under current policy, enable more traffic calming measures to be introduced in more places where there is an identified need. It would also open up the possibility for the Council to change its policy, for example on provision of 20 mph limits, so these could be introduced more widely in Aberdeenshire than under present policy."
"With further significant savings required in next year's budget, there's going to be no new or spare money for anything,
"Current projections show a forecast deficit for car parks of £167,000 in the current year. Effectively, the Council – and ultimately the tax payer – is subsidising the provision of car parking by Aberdeenshire Council by this amount. This at a time when our cash-strapped Council is having to choose which cuts it will be forced to make to public services."
Cllr Martin Ford added:
"With budget cuts unavoidable, what the Council has to do is decide on priorities. Should subsidising car parking be a priority? In my view, certainly not, compared with, say, funding for schools.
"So the DIGG is keen for the Council's budget consultation to include seeking views on the option of additional funding for traffic calming and speeding reduction measures, this to be paid for by ending the tax-payer subsidy for car parking. That would generate £167,000 for enhanced traffic calming provision, or more if parking charges were increased by more than required to eliminate the deficit in the car parks budget.
"Other options for increasing funding for traffic calming all mean the Council reducing spending on some other activity."
Under the Road Traffic Act (1984), the Council provides car parking for the purpose of relieving or preventing the congestion of traffic. The Council could put up the car parking charges used to manage that car parking, sufficient to generate a surplus, and use the income to pay for additional traffic calming.
Aberdeenshire Council's car parks did generate a surplus of income over expenditure until the introduction of a free period in paying car parks in 2014. The current budget provision is for a surplus from car parks of £88,000 for this year, but the year-end forecast is a deficit of £167,000.
"The DIGG favours putting up to £250,000 extra towards traffic calming and speeding reduction in next year's budget, and is keen to hear views on that, with the funding coming from increased car parking charges," said Cllr Martin Ford.
Comments enabled – see comments box below. Note, all comments will be moderated.