With thanks to Gemma Setter, PR Account Executive, Frasermedia.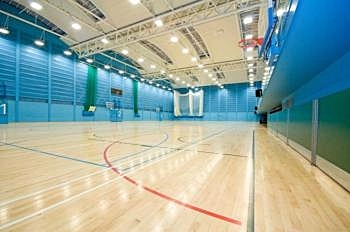 A leading Scottish sports facility is celebrating after being the first company to be awarded with Developing the Young Workforce's Quality Accreditation at silver level. Aberdeen Sports Village received the accolade for its youth and volunteering programme, Village Volunteers, which provides young people with the opportunity to start a career in sport.
The world-class venue has been running its Village Volunteers programme since 2012.
The scheme allows young people, from the age of 14 and up, to volunteer at ASV events and activities, ranging from one-off sporting events to assisting with kids camps.
As well as this, the sports facility works closely with Aberdeen City Council and local schools to offer work placement opportunities to secondary school pupils. The placements give pupils the chance to gain and develop their skills whilst working in different areas of the business.
ASV also runs a number of youth development programmes, which aim to give young people, with little or no skills, the chance to gain qualifications that will improve their employability and prepare them for the workplace.
Swim Free at ASV is a free of charge initiative that is open to young people currently not in employment, education or training, as well senior school pupils. The course gives youngsters the chance to gain swim teaching and lifeguarding qualifications and, on completion, allows them to volunteer at ASV, to further boost their experience and development within a sporting environment.
Alison Shaw, sports development executive at Aberdeen Sports Village, said:
"ASV is dedicated to attracting and training young talent, so we're honoured to have been recognised by DYW for our commitment to providing young people with the opportunity to gain additional skills through our Village Volunteers scheme.
"It's not uncommon to see Village Volunteers, who start with ASV at a young age, eventually become paid members of the team. We've also had a few work placement pupils who have gained full-time employment with us.
"As part of our Swim Free at ASV programme, we also provide free swimming lessons to primary six and seven pupils who can't swim yet. This is an extremely important initiative, as not only does it provide life-saving skills, but it also introduces young people to a new sport and helps improve their confidence in the swimming pool."
Rachel Elliot, manager at Developing the Young Workforce, said:
"It's very inspiring to see such a large business working hard to provide further opportunities for young people in the North-east. ASV has been recognised by DYW for its dedication to helping young people enter the workplace and the whole team should be very proud of its efforts.
"The Quality Accreditation has been introduced to increase the number of business engaging with schools. It gives employers, schools and pupils an assurance that a particular organisation, initiative or programme meets a minimum set of requirements.
"Young people are the workforce of tomorrow, so it's incredibly important that employers do all they can to train and educate their volunteers, employees and apprentices. There are many benefits to utilising the talents of young people, as they often bring enthusiasm, dedication and unique thinking to any business."
Comments enabled – see comments box below. Note, all comments will be moderated.